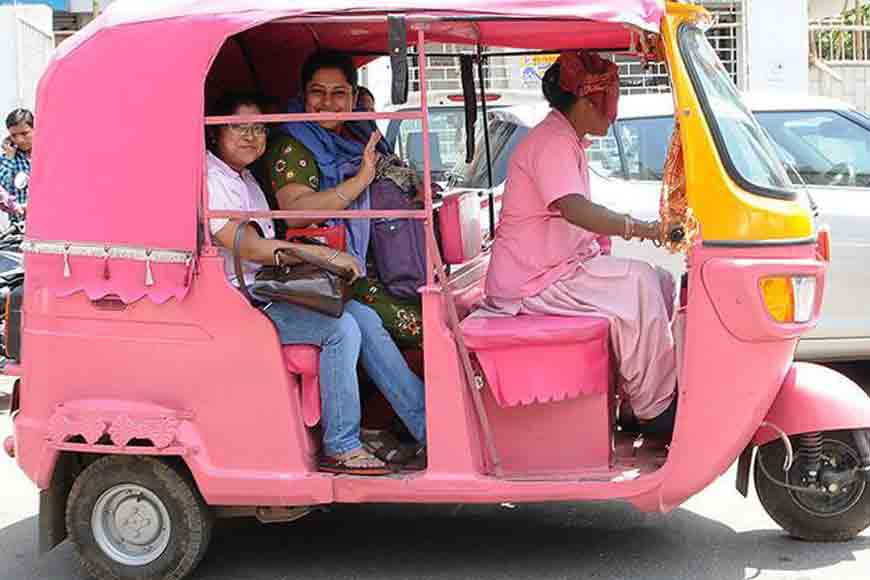 Kolkata does not need female auto drivers to save female passengers from getting molested on city roads. There are stray incidents where we do read of 'Autocracy by Auto drivers' on the streets of Kolkata, still we can always say we are far safe than Delhi or Haryana, where women are molested and raped even on running autos. The city however wishes to bring Pink Autos to showcase the women empowerment that always Kolkata has advocated.The first fleet of pink autos will come soon in the city with women on wheels.The journey has already begun on the Tollygunge-Hazra route with three women taking up driving of the three wheelers.
Now, around 60 women auto drivers are being trained who have shown their eagerness to make their presence felt in a profession which is undoubtedly a male bastion. For these women, it will also mean being financially independent and supporting their families. Even Kolkata's auto unions for a change have welcomed this pink fleet of autos for ferrying women passengers only. The autos will get a pink colour to ensure they can be recognised easily by women passengers.
Presently, three auto drivers Mousumi, Tandra and Mumtaz Begum have rolled their vehicles on the Hazra-Tollygunge route. Mousumi has taken up this profession to support her ailing parents. Several applications by women drivers to roll out pink autos have already been forwarded to the State Transport Department. The applicants are hopeful of getting the nod soon and within next few months, the city might find the entire pink fleet with women drivers on road.