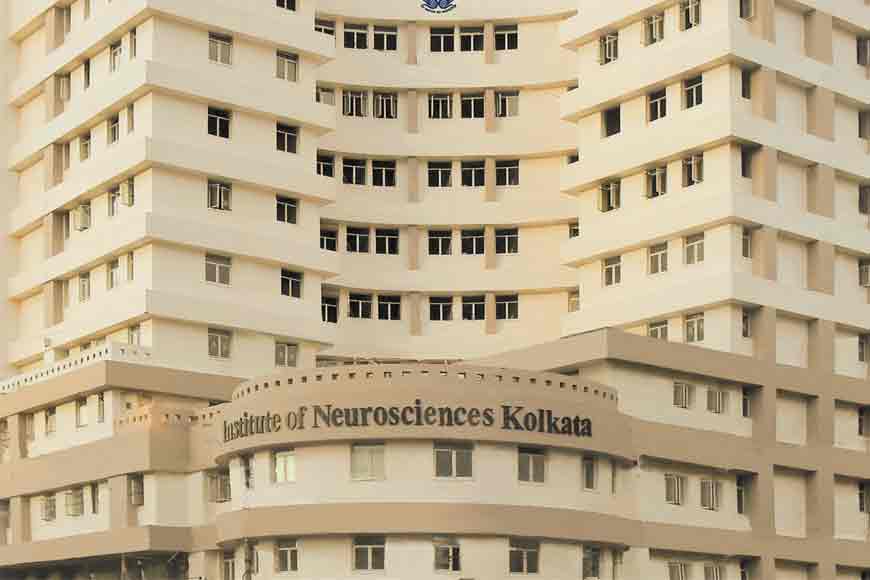 It is often said: 'A Childs's functional recovery and restoration to society is incomplete without rehabilitation.' Keeping this in mind The Department of Neuro-rehabilitation of the state-of-the-art world renowned Institute of Neurosciences Kolkata is conducting a two-day seminar and workshop on 'Cerebral Palsy – A step towards holistic care' today and tomorrow.
Neurorehabilitation is a complex medical process which aids recovery from a nervous system injury. The goal is to improve quality of life by minimizing and/or compensating for any functional deficits. Institute of Neurosciences Kolkata has a state-of-the-art Neurorehabilitation Department that aims to optimize a person's participation in society and sense of well-being, post medical and surgical interventions. Rehabilitation is specialized intervention done by skilled professionals. The focus is on the patient as a person. The goals relate to social functioning as well as health or well-being. It is not a process restricted to patients who may recover, partially or completely, but applies to all patients left with functional deficits.
The services are provided by a multidisciplinary team under the guidance and supervision of Dr. Suparna Gangopadhyay, Director, Department of Neurorehabilitation.
The team consists of rehab specialists, qualified physiotherapists, occupational therapists, swallowing speech language pathologists, orthotist and prosthetist, rehab nurses, rehab health assistant, psychologist and rehabilitation social worker. All the rehab professionals of the department have qualified from reputed institutes like CMC Vellore, Manipal University, SVNIRTAR Orissa, SRMU Chennai, NILD Kolkata, AIPMR Mumbai, Safdarjung Hospital New Delhi, IPGME&R Kolkata.
Apart from the traditional rehabilitation interventions, the department also focuses on interventions based on technological advancements such as body weight support, functional electrical stimulation, fiber optic endoscopic evaluation of swallowing (FEES), Biofeedback therapy, virtual rehab, urodynamic study and has extended services to home based rehabilitation also. The rehabilitation centre has a 12 bedded neurorehabilitation ward and a separate out-patient facility to provide optimum patient care.
The Department even launched "SATHE ACHI " – Rehabilitation services to district level in West Bengal on 24th March 2018 and are on a preliminary stage of collaboration with government of West Bengal for a pilot project to provide best rehabilitation services in districts.