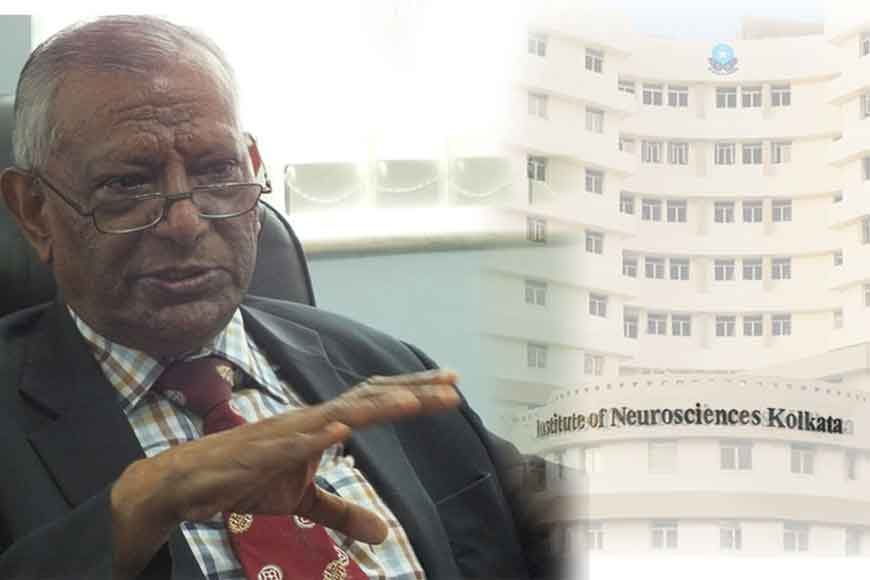 In 1985, the wife of the contemporary Indian President was detected with a grave neurological disease and needed to undergo surgery. The President's private physician as well as the eminent Indian neurosurgeon of that time – Dr Ramamurthy advised him that only one individual – a UK-living Bengali called Dr RP Sengupta – could successfully perform said surgery. The surgery took place, and in the post-operative care of Dr Sengupta, the President's wife recovered completely.
As a child financial constraints had forced Dr Sengupta to pay for school by selling bananas on the streets. In 1955, after passing his Intern examination in Chattagram, he arrived in Kolkata intending to study medicine along with a few thousand other refugees. After passing his MBBS in 1961, he set off for England and for ten long years, persevered in his studies and practice. However, his enduring love for India compelled him to return to Mumbai on 1st December, 1971. But, with Indira Gandhi declaring India's entry in the Bangladesh Liberation War on 3rd December, 1971, he was forced to give up hope of employment and go back to England.
In the mean time, word of Dr Sengupta's extraordinary prowess as a neurosurgeon had spread throughout America, the UK, and of course, India. Sundry hospitals of the country began to invite him to participate in their surgeries. And after witnessing a steady stream of hopefuls coming to other states from Bengal for treatment, he resolved to contribute meaningfully to Bengal's healthcare.
Dr Sengupta had already started collaborating with a number of private organisations in Kolkata as he maintained his longstanding association with England's Newcastle General Hospital. But he was having trouble adapting himself to the working conditions of India after being accustomed to the standards of treatment practised abroad. Soon after, the Government of West Bengal, to facilitate his stay in the state, forwarded to him a proposal of establishing his own institute. It was then that his ambition of establishing a neuroscience centre in Bengal became a prospective enterprise.
Just when he was actively working toward materialising his dream, Dr Sengupta's only son passed away at just 19 in a heart-wrenching accident in the UK. Emotionally devastated, he decided to put a stop to all his endeavours. But his wife's encouragement and his own earnest wish led him to ask for assistance from his friends to build a neuroscience institute in Kolkata that would rival those in Harvard and Newcastle. Eventually, the Kolkata Municipal Corporation also came forward to offer its resources and in 2005, the then Mayor dexterously secured for him a piece of land.
Even after facing a debilitating personal tragedy, Dr Sengupta persevered in his project by tirelessly shuttling from Kolkata to the UK to found a cutting edge institute housing 150 beds. Moreover, he made sure it was registered as a non-profit organisation under Section 25 of the Company Act.
In 2000, Dr Sengupta became distinguished as the greatest neurosurgeon of the century to the considerable pride of Bengalis worldwide. And the Central Government body DSIR deemed his institute as one of the leading neuroscience institutes in the country. It was also called the foremost institute in India by CNBC, and the State Government accredited it as the 'Best Super Specialist Hospital'.
At a time when Bengal is suffering from a serious spell of negative representations, Dr Sengupta's effort to bring it to the forefront of world medical care is indeed a rare piece of good news. We can only hope that in the near future, with effective governmental aid, this exceptional individual becomes successful in bringing state-of-the-art treatment to every zilla of Bengal.
Translated by Mayurakshi Sen