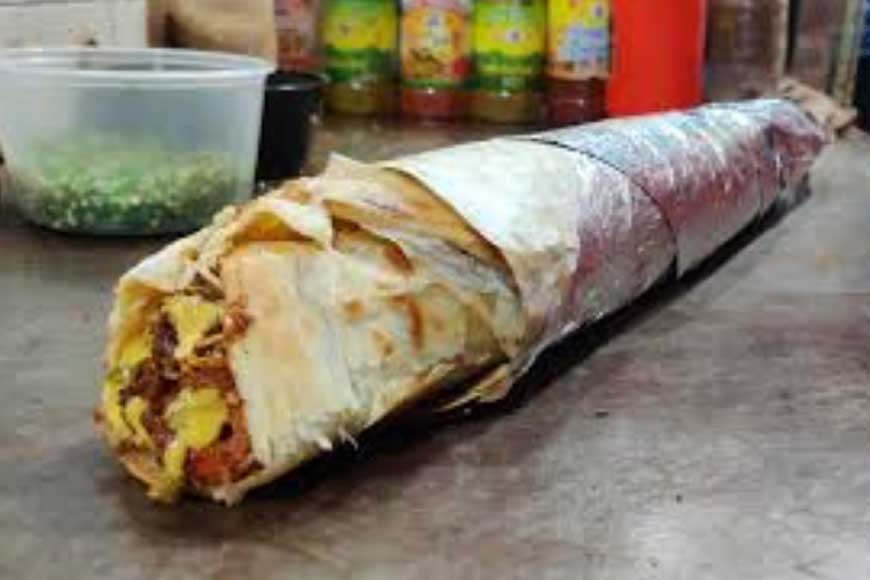 Kolkata's famous Egg and chicken rolls have literally conquered the world. It has that wow factor that even a global pizza or pasta cannot offer, not to mention the value for money. Imagine a whole meal that has both carbohydrate, protein and veggies in the form of salad tucked into it coming at a price of Rs 30-40! But now an eatery of Kolkata went on to create a world record by making the world's biggest Egg Chicken roll. If there's anything else more famous than puchka, aloo chop and hakka noodles on the streets of Kolkata, it's chicken roll.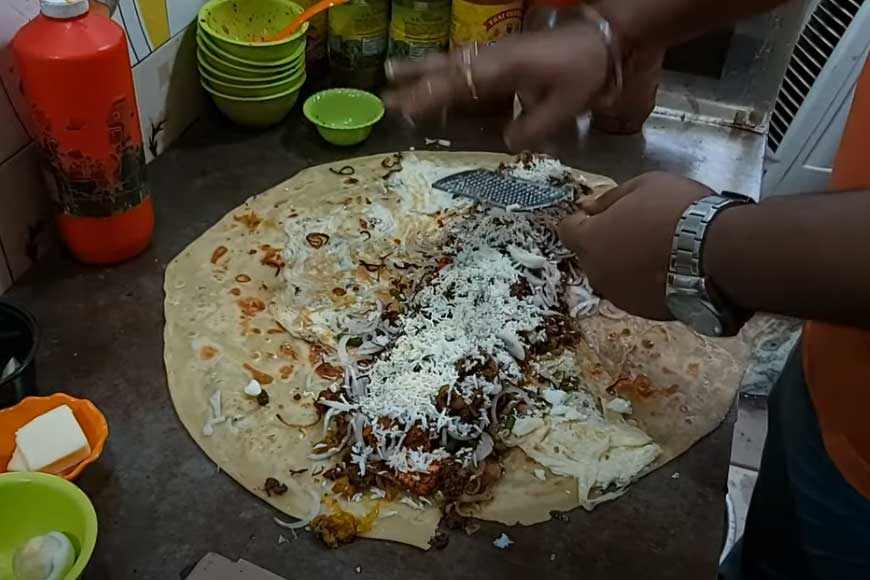 If you are craving for one of these chicken rolls, then you have to hop on an auto and reach Garia and that huge roll fit for consumption by a group of friends will cost you just Rs 349! It is near Garia Station Road. In a new video posted on Instagram by India Eat Mania, a man is seen preparing the biggest roll of about 23-26 inches by mixing four laccha parathas together. After preparing the base with three whipped eggs, a combination of various heavy and spicy items, including mixed vegetables, mutton kebabs, soya chaap, mutton shammi kebabs, paneer tikka and chicken kebabs are used as filling for the roll.

The roll is finally garnished with sliced onions, tomato ketchup, green chili sauce, masalas, mayonnaise, lemon juice, and lots of grated cheese. Four people will be required to finish it atleast. West Bengal is anyway renowned for its variety of mouth-watering cuisine, especially street food. Any type of rolls, including Kathi Rolls made of different stuffing, catering to a wide audience of both vegetarian and non-vegetarians have always been a big hit. And now, it seems, taking their game one step ahead is Restaurant Chef Alladin of Kolkata, creating the tempting chicken roll waiting for those with the appetite and love for food.
Before you just show up at the restaurant and place an order for the world's biggest roll, keep in mind that the roll is about 23 to 26 inches and is stuffed with mixed veggies, paneer etc. So take care of your appetite. Who knows you and your friends might finish it in a few bites!
Image Courtesy : www.localsamosa.com