Anyone up for Nizam's kathi roll, that served Babus and British even before independence?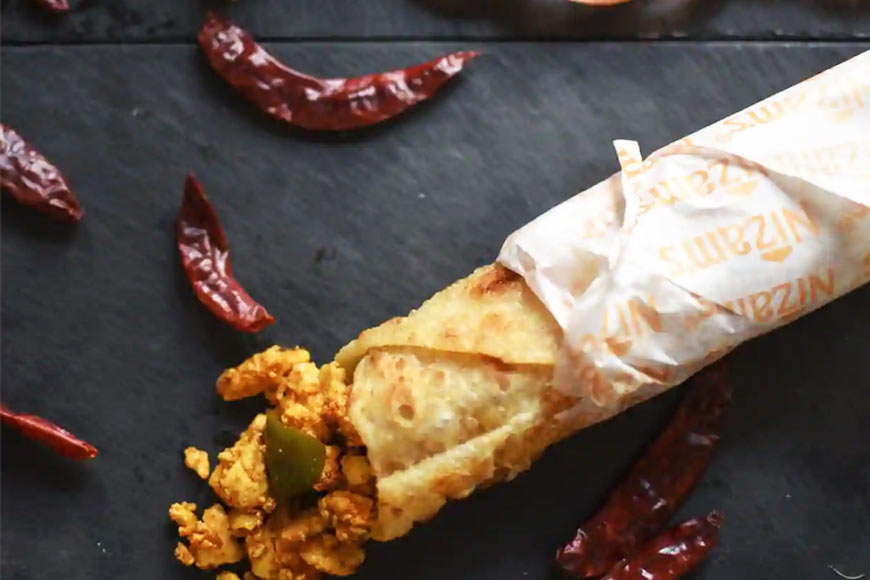 Author, columnist and food critic Vir Sanghvi recently wrote, "…..Almost anything of consequence that has happened to Indian food in this century has owned its inspiration to the flavours of the street." Kolkata boasts an eclectic array of dishes to suit every pocket and every palette and it won't be an exaggeration to label the city as the street food capital of India. Vendors are everywhere serving everything from famous Bengali snacks to full meals of rice and curry. There's nothing better than biting into a tasty snack amid the cacophony of an endless stream of vehicles honking ceaselessly, teeming millions brushing past constantly and hawkers literally elbowing their way amid the din to sell their myriad wares. Enjoying Kolkata street food has to be one of the best things to do in the city!
If you happen to be in the vicinity of New Market (formerly the Hogg Market) on any given day, at any time from morning till late evening you may be waylaid by the smoky aroma of charcoal and the wholesome goodness of Indian masalas floating your way titillating your senses. You are bound to get those really strong jabs of hunger in your belly, leading you to Nizam's. After satiating your pangs of hunger with a satisfying meal of 'Kathi roll,' you are bound to say: "Agar firdaus bar roo-e zameen ast, /Hameen ast-o hameen ast-o hameen ast." (If there is a heaven on earth, it's here, it's here..)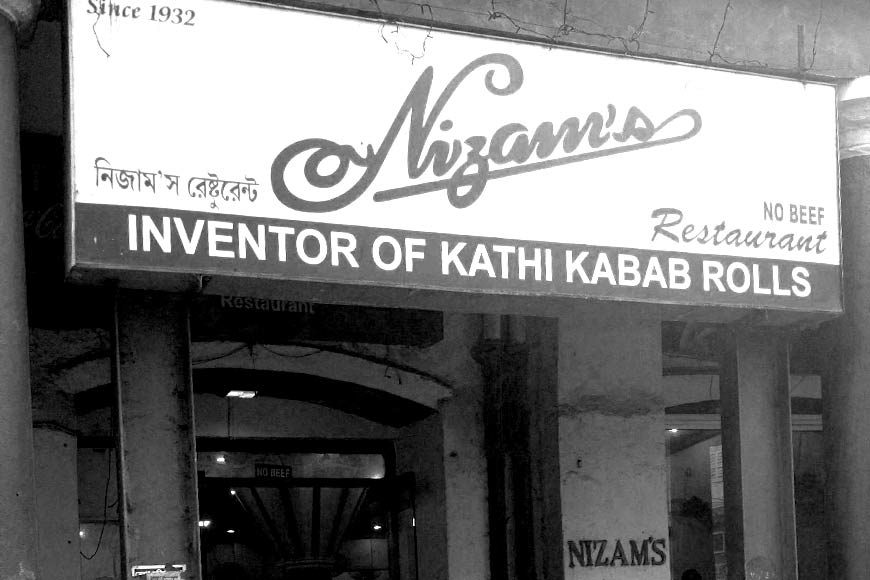 A hot favorite around the world today, this delicious snack was first conceived less than a century ago – at a humble Mughlai food eatery close to New Market. Raza Hassan Saheb set up Nizam's in 1932, in the bustling New Market area. Nizam's was the ultimate destination for all the foodies who couldn't have enough of the scrumptious beef, khiri (cow udders) and mutton kebabs. The 'desi' Babus (Indian natives) and 'Gora sahibs' (British bureaucrats) made the daily commute to the adjacent business district of Dalhousie Square and on their way, they would stop over at Nizam's to devour the palatable kebabs - grilled on iron skewers till smoked and charred.
However, the British patrons found it somewhat messy and troublesome to dig into the greasy kebabs with their hands. It was especially inconvenient for those on the go. To make their lives easier, someone at Nizam's started wrapping the same roasted, succulent kebabs in fried, flaky flatbreads called parathas and further wrapping the paratha roll in wax paper to make sure no gravy dripped from the kebabs.
The ingenious idea was a hit! Everyone was devouring the rolls happily. Initially just known as rolls, the name kathi or kathi roll is said to have come after Nizam's made a switch from iron skewers to bamboo sticks (locally called kati) to grill its kebabs in 1964. The switch was made to accommodate the roll's growing popularity – iron skewers being heavy and unsuited for large scale production of kebabs. However, what gets called a kathi roll today has less to do with the kind of skewer used, and more with whether or not it is wrapped within a paratha. In fact, the trick to a great kathi roll lies in the paratha! The flatbread is cooked twice on a flat tawa (a large frying pan made of cast iron); it is first roasted on low heat and then fried with a bit more oil than what is usually required. The wax paper wrapped around the roll soaks the excess oil. The parathas must be flaky but not so crispy that they break away under the pressure of the generous kebab stuffing. And the soft, juicy and slightly charred kebabs are the stuff made in heaven!
Today, the Nizam's Restaurant has replaced beef with mutton and chicken kathi rolls but the authentic taste of the rolls more than make up for that with their delicious taste and mouth-watering flavour! The restaurant stands tall on Hogg's Street right behind the Kolkata Municipal Corporation (KMC) building. Even after being in business for almost nine decades and making indelible marks on the global culinary map, Nizam's is still the place that values the authenticity of food far more than the frills of modern decor! So, from a distance, the Nizam's Restaurant looks very ordinary and quite an old-fashioned food joint. But as you keep getting nearer, you know you are under a magic spell that pulls the strings of your inner cravings and you gravitate towards Nizam's without even realizing it.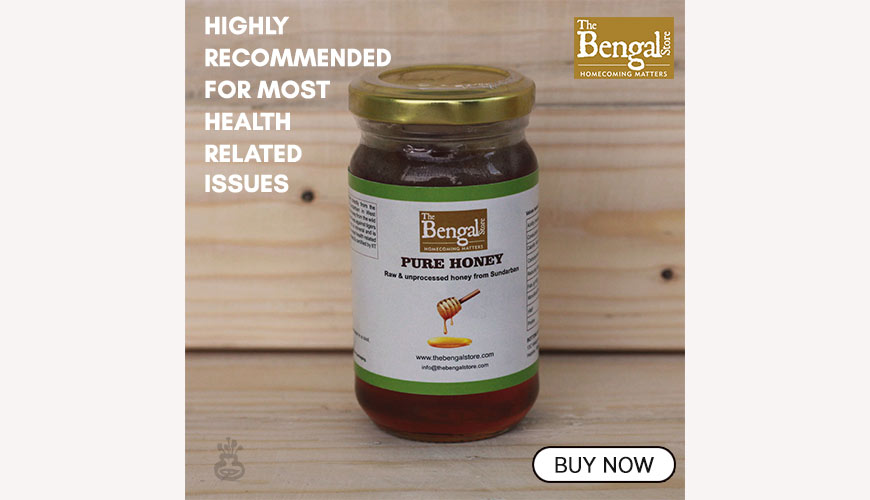 Originally the rolls consisted of a flavorful meat kebab filling wrapped in a paratha that was layered with eggs, kathi rolls today come with all sorts of customizations. Healthier versions use chappatis or other whole wheat breads as wraps while fillings come in all varieties – from vegan options using chickpeas to vegetarian rolls using paneer kebabs.
Though kathi rolls are all over the city nowadays, they remained a monopoly controlled by Nizam's for a while. However, newer roll centers opened up and now we have Kusum Rolls on Park Street, founded in 1971 . This shop popularized the use of cheese in kathi roll fillings whereas Hot Kathi Roll further along the street introduced wraps with deep fried parathas for a more indulgent meal. And yet, the old-world charm and whiff of nostalgia add a special hard-to-replicate flavour to the Nizam's kathi roll.
Story Tag:
Kathi Rolls, Kolkata, Food