Zamindars of 19th century Bengal, played Cricket with 'Gora Sahibs' as a weapon of supremacy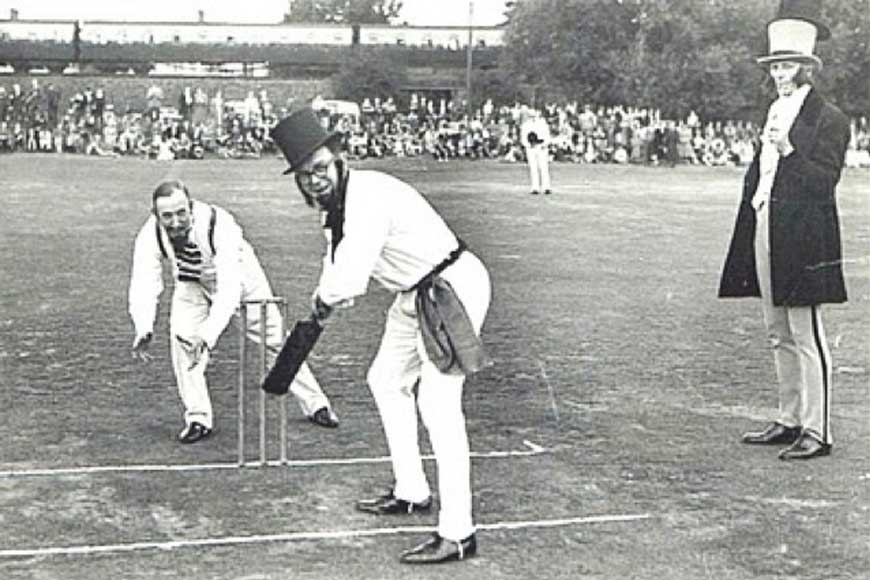 Calcutta during the mid-19th century was still in its formative stage. British settlers missed their homeland while struggling to get a foothold in the city. They would try to recreate the essence of their land and indulge in sporting events they participated in England. Thus, natives witnessed a sudden spur in football and cricket matches among the 'Gora Sahibs.'
Indians mastered the game of cricket by watching. Gradually the game became popular and spread to other princely states of the country including Patiala, Rajputana, Central India and Kashmir. For independent rulers, cricket became a tool to hobnob with the British but for the middle class Bengali 'Bhadrolok' and the zamindars and rulers in Bengal, cricket was the new weapon to defeat the British on their own turf and in the process, they were instrumental in spreading cricket in Bengal.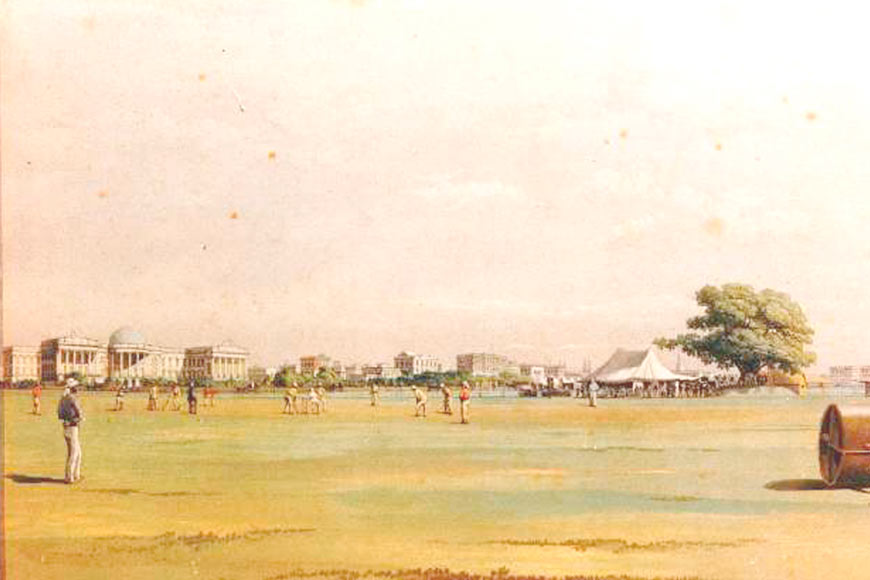 Hem Babu was one such resourceful aristocrat. He gathered Bengali boys and encouraged them to play cricket and formed a team as well. Practice started in right earnest. Hem Babu scouted for new talent and one day he spotted a handsome, well-built youth. It was evident from his looks and gait that he hailed from a rich and aristocrat family. Dutta and was impressed by his athletic physique. A regular at Ambu Guha's gymnasium, he had a sculpted and well-proportioned physique and was a sports enthusiast. He practiced wrestling daily and was an expert in indigenous sports like 'Lathi-khela' (combating with bamboo poles) and fencing. He had won a silver medal in boxing championship.
Hem Babu summoned the boy and wanted to know details about him. The boy introduced himself as Narendranath Dutta, who had completed his FA and BA from General Assembly. Hem Babu asked him if he would be interested to play cricket. Dutta was quick to reply and he said he could give it a try if given an opportunity.
Hem Babu assessed him and realized he could be trained as a bowler. He motivated young Dutta by saying, 'Steady your mind and concentrate on your action and you will see the ball going on its own and hitting the bull's eye.' Dutta, a student of philosophy himself, was deeply stirred by Hem Babu's words. He started practicing and then one day, he was selected as a squad member of the Calcutta Town Club team that was going to play against a famous European club. The match began on the scheduled day. Dutta was at his menacing best. His bowling spells were deadly. He was firing balls of fire. Within a short time, he took seven wickets for only 20 runs! A cricket star was born! But Dutta was born for greater glory and much later, the world came to recognize this youth as Swami Vivekananda!
Image courtesy:https://puronokolkata.com/