A few days ago, we received the news of India becoming the most populous country in the world, beating China. India has also ranked to be the 3rd largest e-waste producer in the world, only behind China and the United States. Maharashtra is the largest e-waste-producing state and Bengal falls among the top five e-waste-producing states of the country.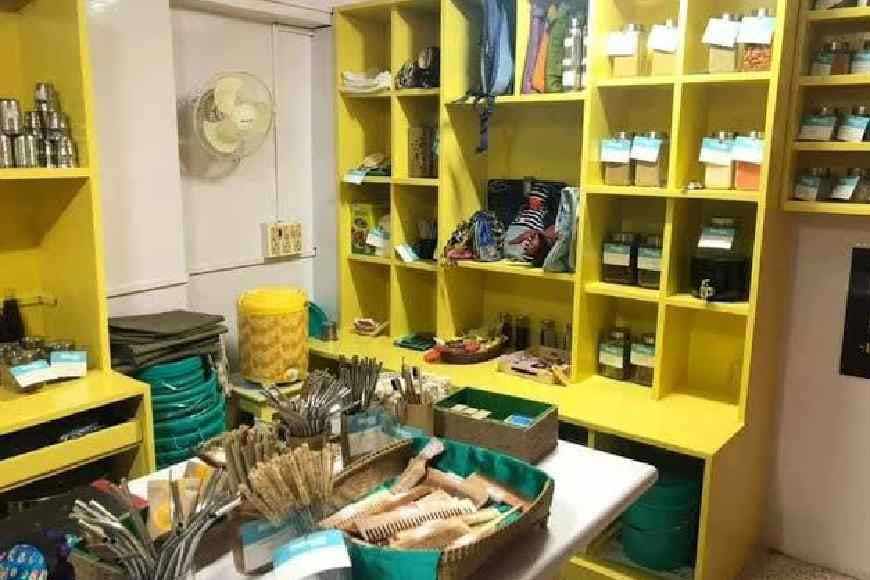 To combat the issue of such huge amounts of waste of all kinds, New Town has devised a solid waste recycling store. A shop named "Zero Shop", has been established which is a one-stop 'waste to wealth' shop. One can bring any kind of waste produce and they will be converted into innovative, recycled materials. The New Town authorities collect waste items from its three action areas and Sector V in Salt Lake. Wastes like old water bottles, clothes, electronic gadgets and so on will be collected from the residences and offices of these areas. The New Town Kolkata Development Authority (NKDA) has set up this waste museum and a store in which the upcycled items will be available for sale.
The recycled products made of used clothes, paper, metal, rubber, etc., and e-wastes like old smartphones, batteries, laptops, mouses, and computers, ranging from tote bags, bowls, ropes, fridge magnets, key chains, plant pots, mats, backpacks, carpets to artificial flowers, pots, dustbins and many more. The New Town Development Authority (NKDA) has joined hands with an NGO, the Kolkata Society for Cultural Heritage (KSCH), which runs the sales counter. The self-help group (SHG) members work on the collection and conversion of waste materials into innovative reusable products. As a greater initiative, it provided employment to more than 400 women from about 40 self-help groups. The entire profit made out of the sale of these products is directly credited to the bank accounts of the self-help group members.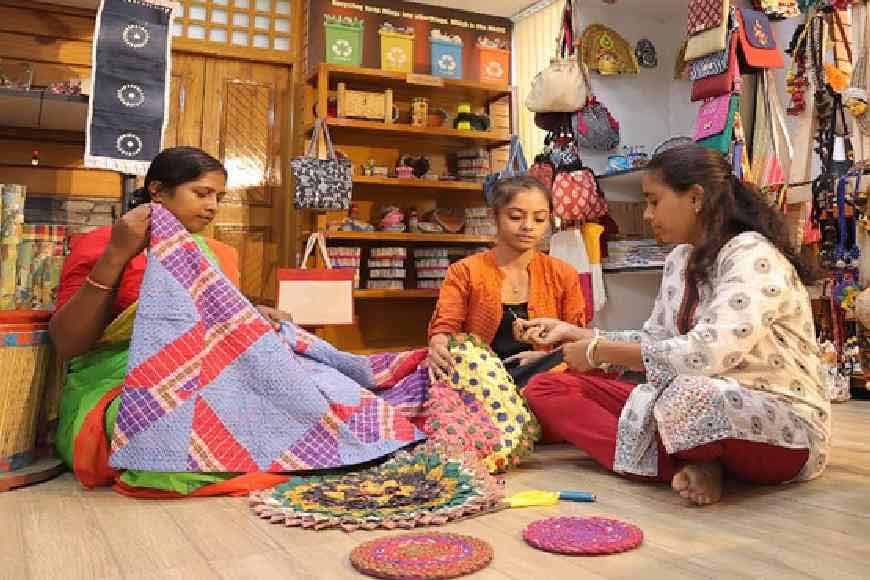 The New Town city authority has also introduced a clothing brand named "zero shop," in which old, used, and discarded clothes are cleaned thoroughly, redesigned, and recycled into attractive new clothes which are also cheaper as they are sold at nominal prices. To promote the sales of the Zero Shop brand, kiosks are set up at many fairs, events, and exhibitions, where the response has been considerably good, as the sales have exceeded the expectations of the authorities. The NKDA will set up workshops and awareness programmes to train the residents to segregate waste at the source and inform them about recycling techniques.
E-waste from major and small appliances and computer and telecommunication devices contribute to a considerable amount of piling of waste in different areas. This is a huge cause for organizations like the Zero-shop to buckle up and work in more areas of Kolkata and other cities to control the amount of waste generation and deploy waste management techniques in innovative ways with a new outlook, while also employing many such women who belong to economically weaker sections who can participate in the mainstream sectors and contribute more to the society, at the same time earning a livelihood for themselves. The Zero shop has been contributing to society in both ways.

Such an initiative is even more important in an age where humans are getting more and more dependent on technological devices and electronic media. Digitisation is indeed making our lives easier, we can communicate in far better ways compared to just a decade ago, but is digitisation making the environment a better place for human survival? Such thoughts should lead us to create institutions similar to the one thought of by the New Town Development Authority (NKDA).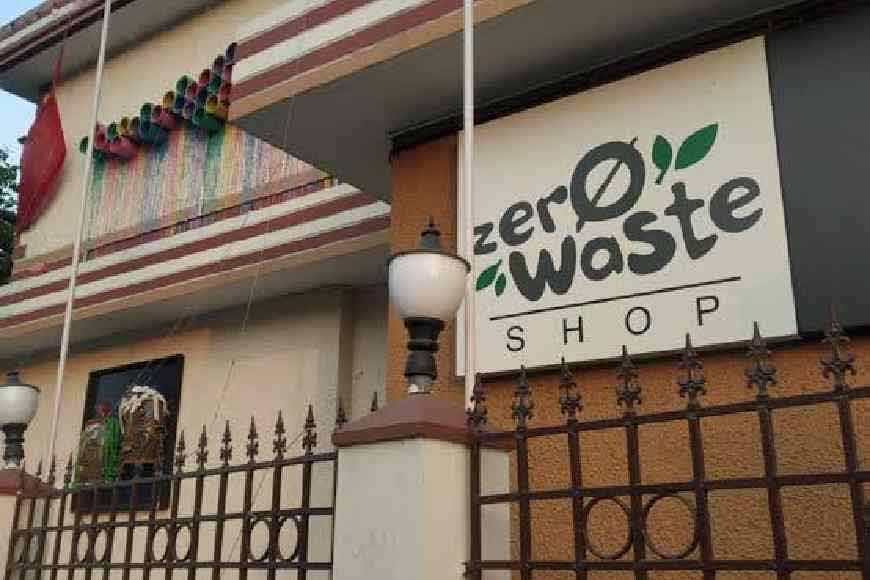 The shop has a facility of donation area, where people can drop by and donate their used clothes, plastics, and any other material that has been discarded. NKDA has appealed to the residents to donate and participate actively in this venture. From noon to 8 pm, a coffee shop will be open for visitors, which is managed by the NKDA through a dedicated store manager.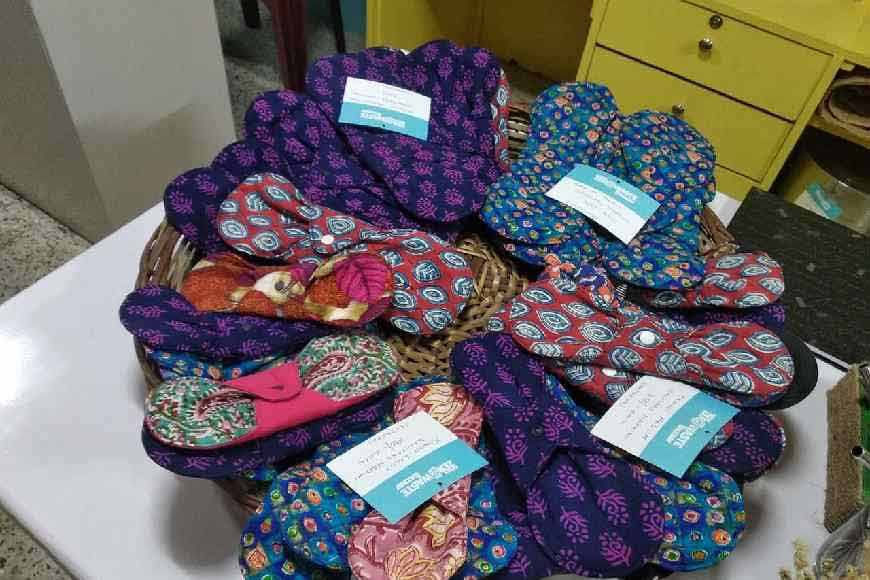 "The concept is totally new, and this is just the beginning, gradually the New Town area is going to become a zero-waste township," said an NKDA official. Ideas like this need to be encouraged further, so that the other areas also get the opportunity to upscale themselves and manage the wastage in better ways.