1,000 Rotis in one hour! KMC brings Roti Making Machines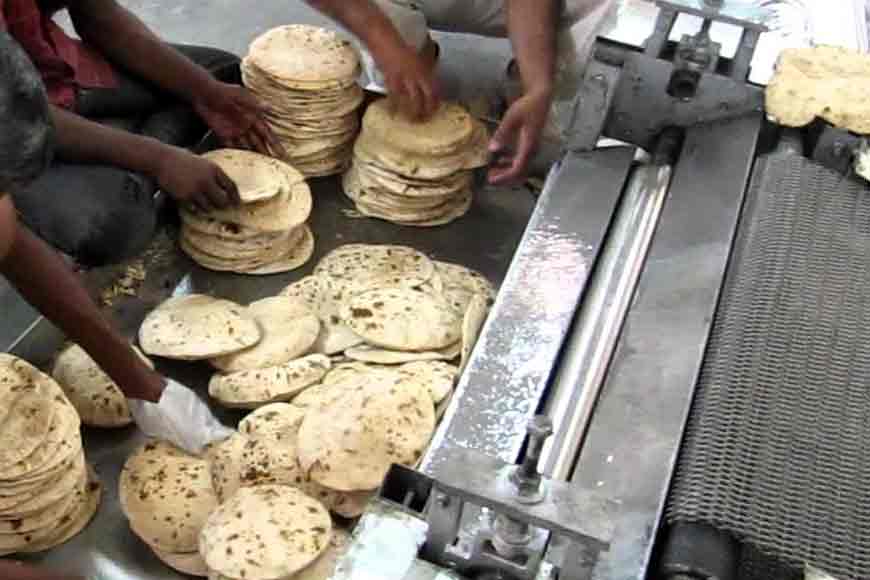 Kolkata Municipal Corporation has been funding various women self help group in the city. To help them churn out Rotis at a reasonable rate, KMC has recently bought Roti making machines from Noida that can churn out 1000 Rotis in one hour. These machines will be given to the kitchens run by these women self-help groups.
This kind of initiative is being used for the first time in India. KMC had already announced that two low cost food stalls will be opened in Kolkata for labourers and poor people to provide them lunch at just Rs 6. It is believed many more such stalls will be opened in future and it is here that such roti making machines will be used.