7-year-old Rishika chops off her long hair to donate to cancer patients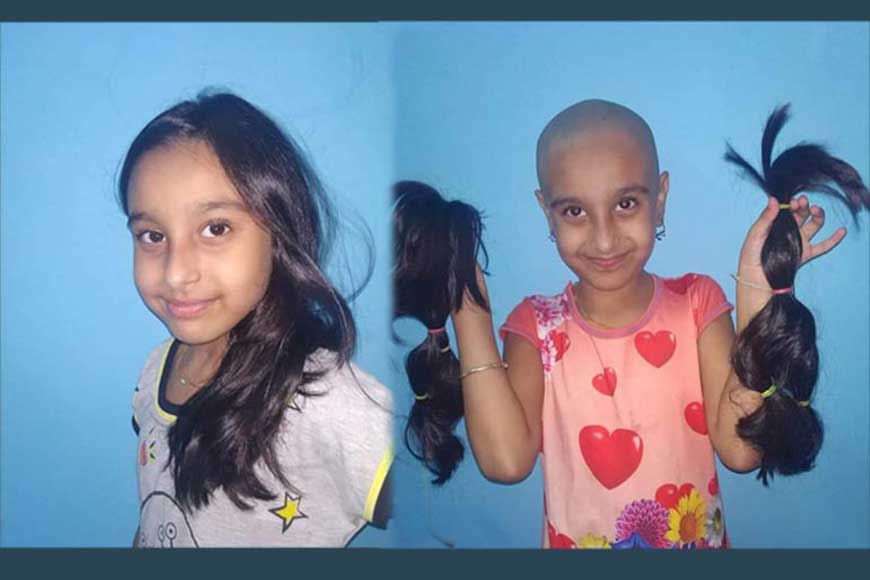 She is only seven years old. Yet Rishika of Raigunj has a heart of gold. She was so moved when her social activist father Kaushik Chakraborty had shown her photographs of cancer patients who had turned bald after chemotherapy, that she decided to donate her long silky hair to an organization that gives such patients wigs for free. Rishika, a student of Sarada Vidyamandir of Raigunj has not just set an example through her kindness for all, but is inspiring her friends to join a hair donation drive.
She is a vibrant and pretty girl with cascading hair that she was proud of, often tying it in beaded knots. May be now classmates will laugh at her new bald look. However, none of this fear could stop the little girl from taking a bold decision, that off chopping her hair and sending it to the foundation that will make the wig. She is so resilient in her mission that she told her father that her hair will grow back soon and she feels happy to have touched upon the lives of those who have lost their hair to the deadly cancer. We salute her thoughts and wish Bengal produced many more such girls with a big and kind heart.