Bengal Government's new gift: Bakkhali Bridge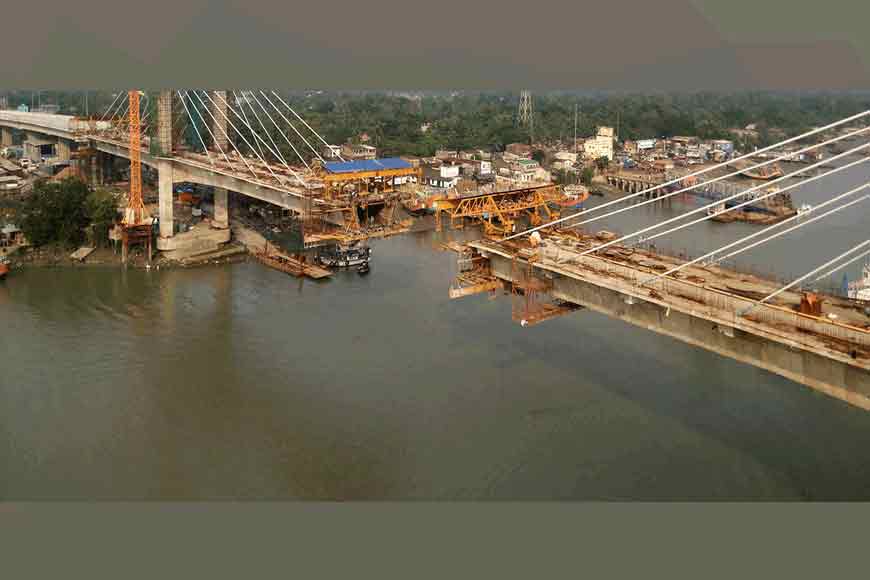 The new year brings in a new gift for the people who love travelling. You can now go to the picturesque tourist spot of Bakkhali directly from Kolkata, more than 140 kilometers away, in a jiffy. The work of the much-anticipated bridge over Hathania-Doyania is almost through. So, one does not need to come to Namkhana and take a boat or steamer ride. This new bridge, that was Chief Minister Mamata Banerjee's dream project, will also act as an effective connection for trade and travelers alike. After Digha, Bakkhali is likely to emerge as a significant tourist spot along the southern fringes.
The part of the bridge runs along 340 meters over the river. But the approach road merging on both sides is about 3.4 kilometers long. The construction of the bridge is similar to second Hooghly bridge. The bridge will now go through a life test. Initially, this was supposed to be inaugurated before the Gangasagar Mela. But according to sources,the bridge will be open to public around middle of January, after a thorough health check of the bridge is done.
This bridge has been a long-standing demand of the people of the area. Bakkhali had always been a favourite tourist spot, but often had eluded many because of the connectivity. Now with the opening of the bridge, it will surely attract more tourists