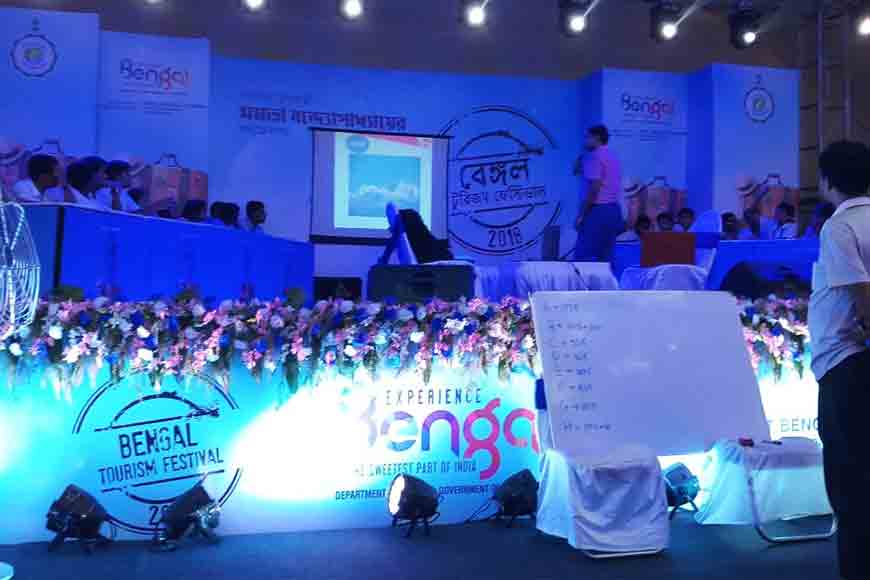 Festivals and fairs have a deep bond with the culture and heritage of a place. And if it happens to be a tourist destination, it can be best described and displayed to a larger audience through festivals and fairs. Taking this innovative route to showcase Bengal's tourism potential in various districts, the State Tourism Department recently came up with 3-day tourism festivals in different districts.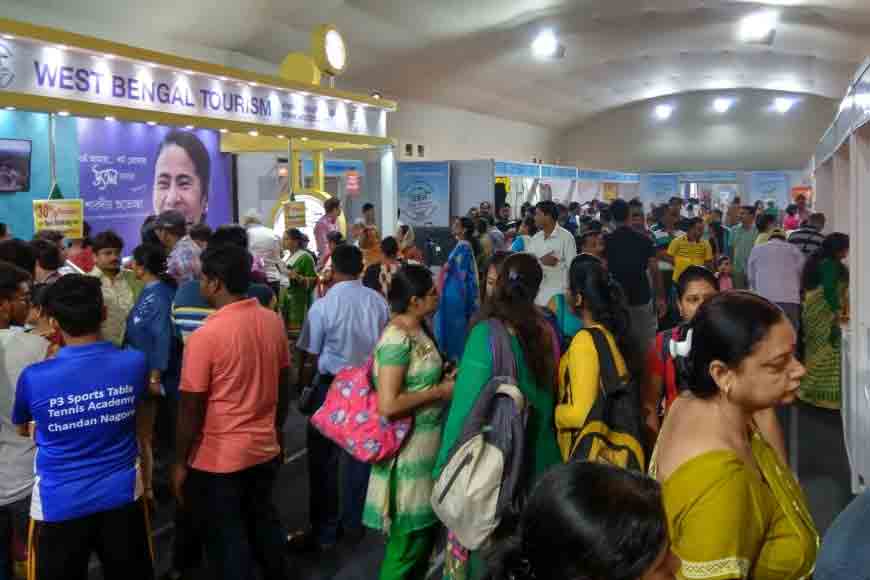 Held in different districts of the state, the objective behind organising such festivals at the district level was to generate awareness about the relevance of the Tourism Industry at the grass root level. Tourism industry is not just for tourists, it also looks into the overall development of an area and economic upliftment of locals. This sustainable development model is fast catching up in Bengal, thanks to the vision of Bengal's Chief Minister, Mamata Banerjee, who knows Bengal has a huge tourism potential and can be developed into a financial model just like major South East Asian destinations.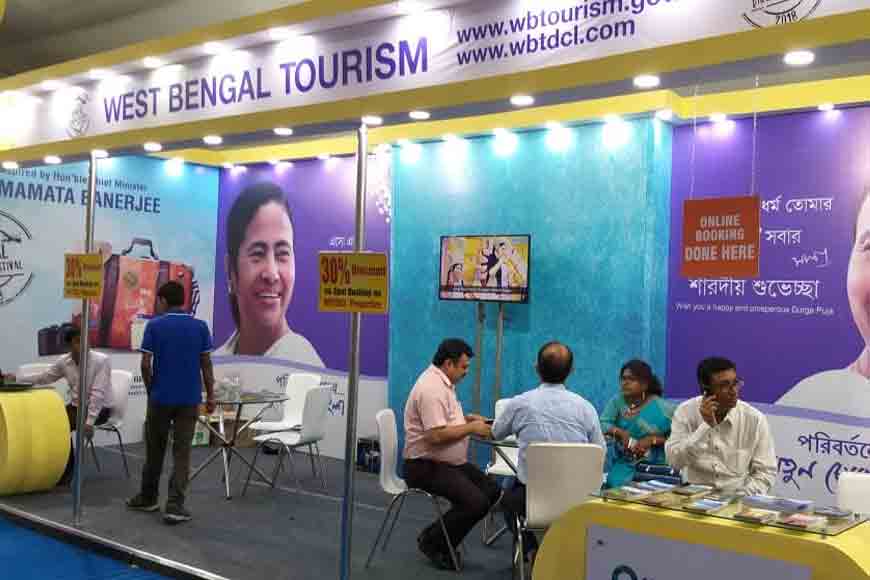 Keeping this in mind, the State Tourism Department took forward information at the district level through these fairs. It also highlighted emerging new destinations of Bengal and the various infrastructural developments that have taken place in the Tourism Sector of Bengal. Many tourist lodges have been upgraded recently, with new facilities. The upgradation of such properties and the services of WBTDCL were also highlighted at the fairs and festivals.
Leading tour operators based in Kolkata and a few districts also got a chance to showcase their competitive tour packages and tourists from different districts got a chance to know and avail of these packages first hand. The business-client interaction model was innovative indeed. The State Tourism Department had its own kiosk at each of these festivals, where the people were given the opportunity to avail online spot bookings at a 30 per cent discounted rate. The department distributed brochures of various destinations of Bengal to help tourists make a choice from a wide range of tourist spots of Bengal. Even quiz competitions based on Tourism in Bengal were conducted and enthusiastic locals participated in large numbers.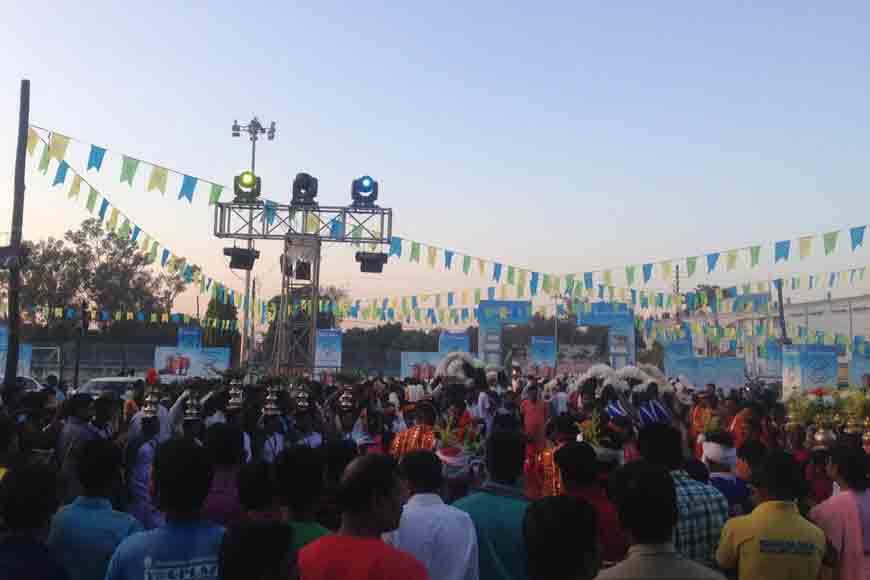 In the 1st phase, the Tourism Festival was held at the erstwhile French Colony of Chandannagar and the Land of Terracota Temples of Bishnupur, between 26th-28th of September 2018. The 2nd phase took place at Digha, Naihati, Kalyani and Bolpur between 2nd-4th November 2018. In the 3rd phase, it was held at Purba Burdwan, Purulia and Paschim Midnapur between 21st-23rd January 2019 and at Paschim Burdwan, Murshidabad and South 24- Parganas between 24th and 26th January 2019.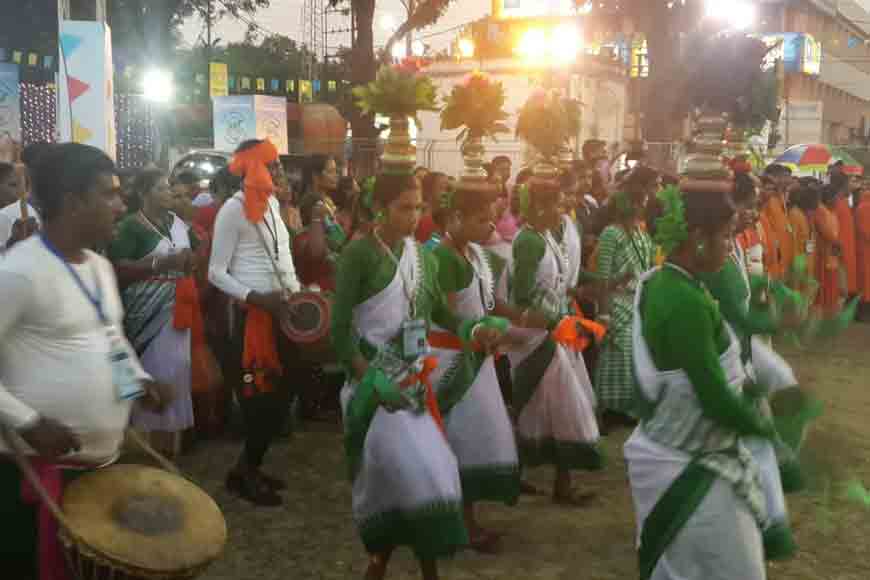 Kolkata was not left far behind, as in the 4th phase the Tourism Festival at Kolkata between 1st February-3rd February drew crowds and did brisk business.