Burdwan's 9-year-old Priti is the new Indian 'Superstar' singer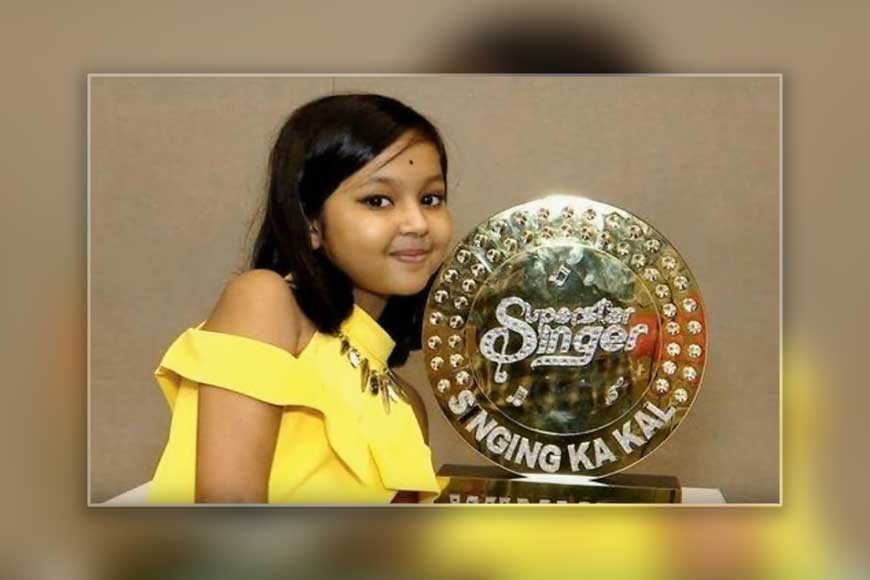 She has not just mesmerised the audience with her soulful rendition just at the age of 9, but also won the hearts of well-known singers like Alka Yagnik, Javed Ali and Himesh Reshmaiya. From classical to semi-classical to chartbusters, Priti Bhattacharya from Burdwan sings all numbers with equal elan. She is now the new star of the 'Superstar Singer' reality show.
Resident of Badamtala in Burdwan, Priti comes from humble middle-class background and is a Class IV student of Burdwan Municipal Girls School. She is very happy to win the honour and never forgot to thank her mother who is also a Dhrupadi singer and her teacher Tapasi Ghosh who first taught her to sing. Priti's mother had literally given up singing to run the family and raise her daughter, but in the back of her mind she always wished her daughter to be raised in a musical environment and gave her lessons. For a young girl to reach Mumbai and perform before a huge audience was indeed a challenge. But Priti was successful in her mission. We wish her all success.