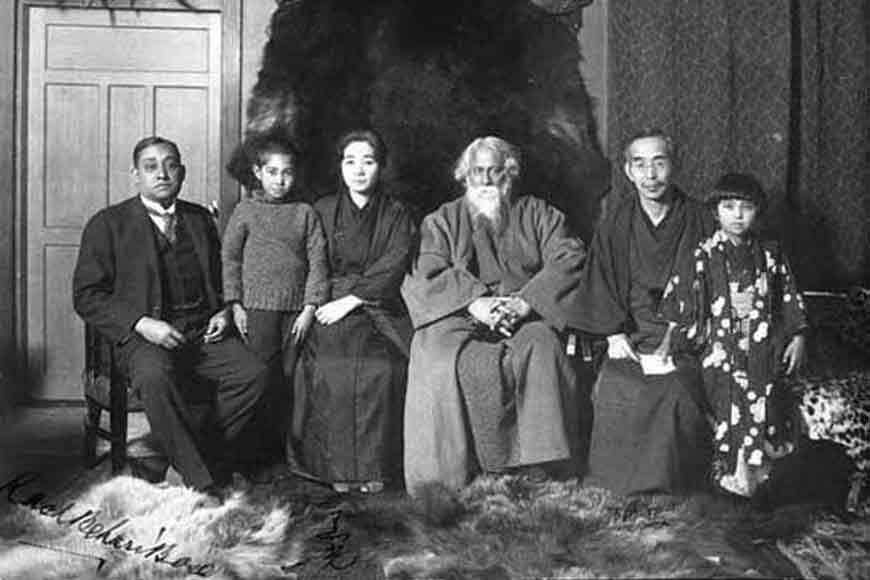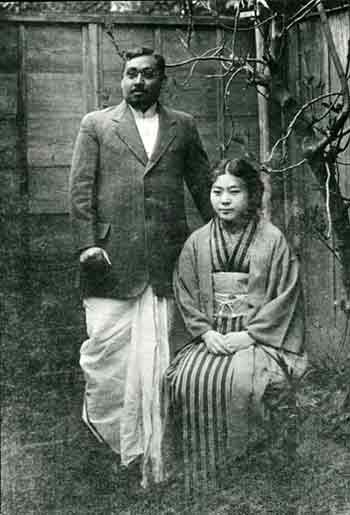 Graveyards can also be picturesque and they can also speak a thousand words at times, of selfless love, of bonds that revolutionized a nation and helped in another nation's freedom struggle. One such cemetery is Tama, in Japan's Tokyo. Walk through its well-maintained manicured lawns and you come across two marble stones, with the words 'Bose' inscribed on it, both in Bengali and in Japanese. Here lies under the amber sky, one of the most daring revolutionaries of Indian Freedom Struggle, Rashbehari Bose and his Japanese wife Toshiko. The marriage that took place on this day, a century ago, was not just a union, but forged a relation that left a lot of influence on the Japanese cuisine! Are you surprised? Well, if you get to know how Bengal's quintessential patla murgir jhol became popular in Japan, you need to know how Rashbehari Bose brought in a slice of his motherland while he was hiding in disguise in Toshiko's maternal home.
Toshiko was madly in love with the Indian revolutionary leader, though she was just a young girl then and came from a rich family. Rashbehari was taken aback at her dedication towards him. She married him at the tender age of 19 years, and it is said she was ready to do anything for her husband. Rashbehari had tried to dissuade her into marrying him for the difficult life he led and because he was constantly on the run. He even tested her by asking her if she could jump from a building if need be and well, Toshiko ran down the railing to do just that!
Today, when Rashbehari Bose and Toshiko are probably celebrating their 100th marriage anniversary in heaven, their grandchildren in Japan are enjoying Nakamuraya's curry,which was originally Bengal's Murgir Jhol, that Rashbehari Bose taught Toshiko's parents, who ran a bakery-restaurant in Tokyo. These days Tokyo's restaurant menus have turned colourful with Indo Karii, but to honour the bakery from where the simple Murgir Jhol or chicken curry was served, one of the most popular dishes of Japan is now called Nakamuraya's curry.
But why did a revolutionary teach cooking to his future in-laws? Was he not happy with the Japanese food? It is said, Rashbehari Bose missed his Murgir Jhol back home so much, he started cooking Bengali dishes himself. Hehad fled to Japan, facing a 'death sentence' after he was charged in the Delhi Conspiracy Case, that involved an attempted assassination of British Viceroy, Lord Hardinge. Influential Japanese politician, Mitsuru Toyama of Black Dragon Society, helped him to escape to Shinjuku, Tokyo's commercial district and he took refuge in the basement of Nakamuraya bakery, owned by the wealthy Soma family. Aizo and Kotsuko Soma, were supporters of the Indian cause and gave him shelter.
Their elder daughter, Toshiko fell head long in love with the revolutionary and despite her parents skeptical about the marriage, she was determined to be Rashbehari's partner. In those days in Japan, hardly anyone married an outsider, and that too an Indian revolutionary, who had no future! Toshiko's parents even did not know if Rashbehari had a wife back in India. The marriage finally took place on 9th July 1918 without any pomp and show, because no one should get news of Rashbehari staying in Japan! Toshiko in simple clothes boarded a tram with her father and reached where her future husband was staying. There she changed into a ceremonial kimono and married him. Toshiko indeed sacrificed a lot! After all, she was a rich man's daughter, well educated and had no reason to marry a runaway revolutionary. But love can do wonders, and never follows the head. Toshiko did just that, she followed her heart. But she did not live long. She had a son and a daughter and their first daughter died in infancy. Toshiko's early demise devastated Rashbehari and he decided to try something different as an engagement. He partnered with his father-in-law, to set up a small restaurant on top of the bakery that would serve Indian-style curry and rice that came to be known as Nakamuraya's curry. It still tops the charts of leading Tokyo restaurants and is part of a Murugi Lunch. Menu cards refer to this curry as 'A curry born out of Indian Revolution.'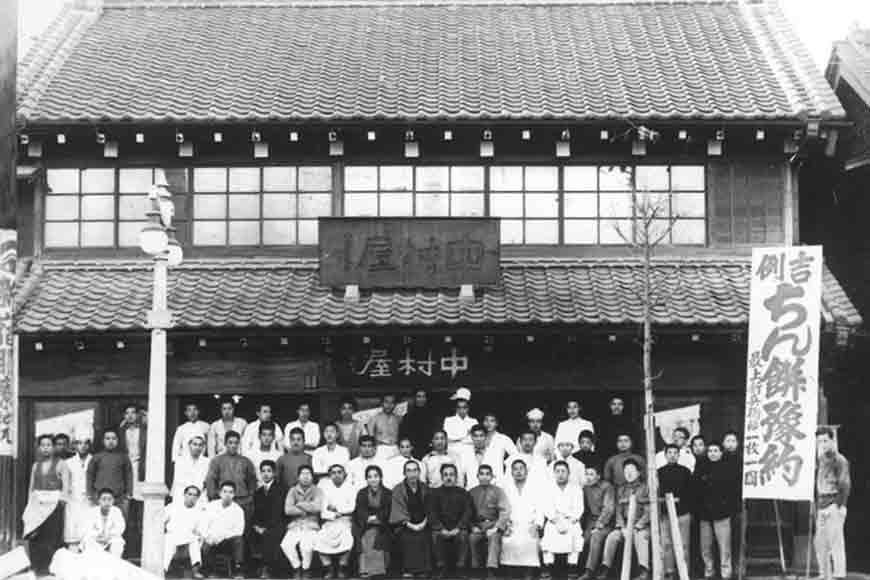 But how authentic is this popular Japanese dish? Does it retain the taste and flavours of Bengal? A dip into this curry reveals it has that simplicity in taste that a Patla Murgir Jhol of a Bengali kitchen boasts of and retains the versatility of being served to a patient and a food connoisseur alike. It comes with potatoes to give a thickening edge to the otherwise watery broth and a gastronomical blend of aroma imparted by use of ginger and onions. The curd used brings a twist with its tangy taste and helps in digestion. The dish was a super hit with health-conscious Japanese as it had the right mix of spices and not an overdose, making the curry light on the stomach as well as healer of the soul. This is unlike North Indian curries that flood Indian restaurants of England and other European nations and are complete with rich spices that often lead to indigestion and are avoided by Westerners!
It is said Rashbehari Bose personally selected the ingredients supervised the preparation of the dish. He even roped in Japanese farmers to grow long-grained rice and chickens needed for this indigenous dish. Rashbehari wished to acquaint Asians with a slice of Bengali food and culture. The dish catapulted the bakery to a big business venture and Nakamuraya's bakery went on to become the first food company to go public on the Japanese stock exchange.
The then Japanese media went on to describe Bose as 'Bose of Nakamuraya' and his signature dish 'Indo-Karii,' as a 'taste of love and revolution.' Even today, Bengal's Patla Murgir Jhol is served in Japanese restaurants with long rice and pickled vegetables. And behind the whole gastronomical tale lies the love of two persons who made it immortal.