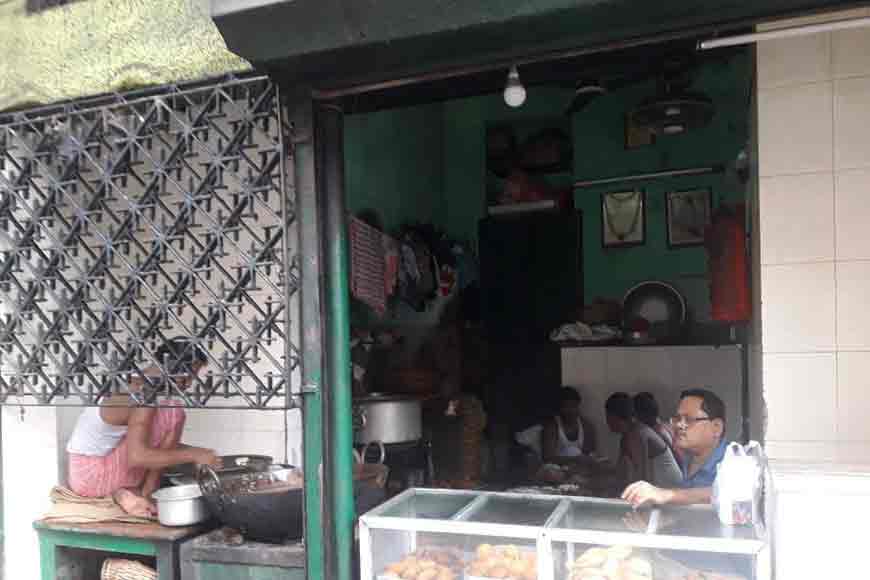 I have always had a very sensitive digestive system, thanks to my gall bladder removed at a pretty early age. So, I have consciously tried avoiding excess oil or deep-fried food items. But there are some gastronomical delights that are simply irresistible, specially the Telebhaja of Kolkata. Come monsoon and any rainy afternoon stands bleak without a dig into those greasy and oily telebhaja and muri or puffed rice. But my tryst with telebhaja on Bagbazar Street is quite funny. On Sundays, I often had to be in office on Central Avenue and at least once a month I could not resist the charm of driving down to Dakshineshwar Temple and while returning, Potlar Dokan on Bagbazar Street would be my stop over.
Have heard from my mother that the last food item she had before delivering me was Dhoka. Yes, you heard it right, not the 'Cheat' but the fried fritter made from pulses, the famous Dhoka of Bengal. These days making Dhoka at home is not easy, either you get the powdered item that is hardly close to the tasty ones made by grinding the dal, or you steer clear of such quintessential Bengali delicacies, as they are difficult to prepare. But Potlar Dokan is one of the rare outlets that still sell Dhoka, and I must say quite big and square ones. Just buy them and bring back home and dip them into a steamy curry. Almost like returning to the mother's womb to taste that last bit before meeting the cacophony of the unknown world.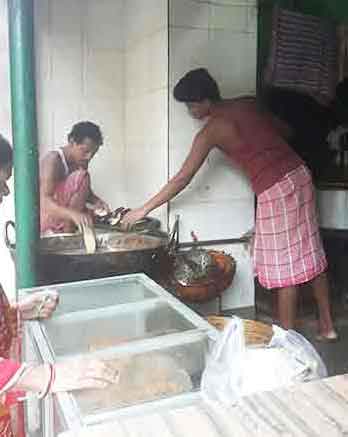 Potlar Dokan is almost a century old and was started by Shashi Bhushan Sen who was a cashier at Calcutta Tramways. He had seven sons and to supplement his family income he started this shop that still holds on to his legacy. Potla was one of those seven sons and the shop still runs as Potlar Dokan. Interestingly, there is no signboard and no glitz or glamour attached to the shop. Yet, every morning and every afternoon, you get to see long queues gorging on their daal puris and telebhaja… from beguni to aloo chop to dhoka. They do not however make Piyanji. This is a shop that was often visited by famous Bengali author Sanjib Chattopadhyay, who has mentioned Potlar Dokan in one of his write ups that I read once in a magazine. Standing on that quaint North Kolkata street, gulping down those yummy delicacies will definitely get you hooked to Kolkata's telebhaja.