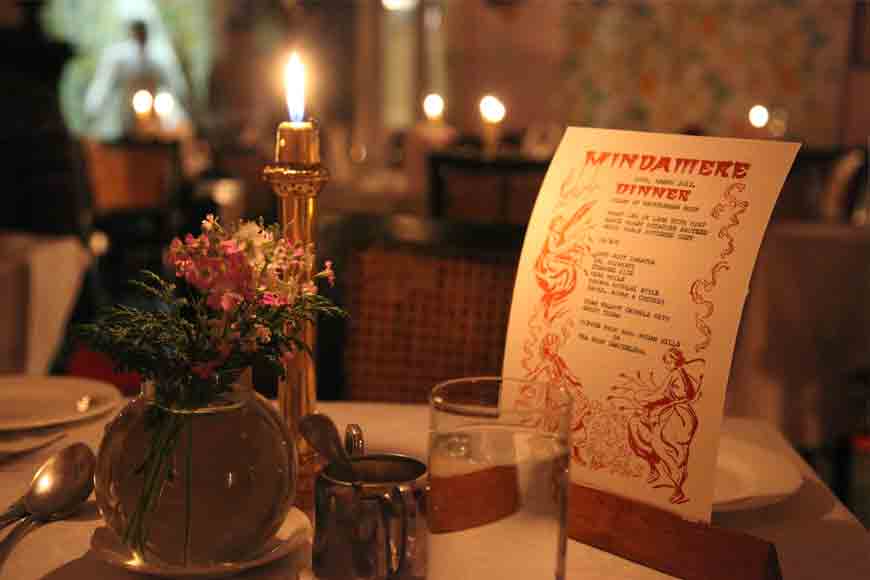 Elizabeth Clarke
• Windamere Hotel has a heritage tag. Can you share its brief history?
Windamere Hotel started out as 'Ada Villa' in the late 1880's. It was an English Boarding House for young tea planters and other British Raj types on work contracts. Most definitely a "home away from home", where the lady of the house and her team looked after your every need, from meals, to laundry, to the post, private parties and so on. In those days there were few, if any, hotels. Royalty, aristocrats and mostly many of the upper class British people would stay here. As 1939 loomed and the writing was on the wall about the rumblings of a free India, many of the British in the area decided to "go home after the war". Ada Villa was the best Boarding House in the Hills, but it was starting to decay. A group of local friends (mostly westerners, but some locally born) decided to buy Ada Villa and make it into private limited company hotel. ;One of the major shareholders was a tea garden widow, with plenty of money. She came from Windermere in the English Lake District. Her fellow shareholders loved the name and wanted to name the hotel accordingly. She said that it would be confused with an equally famous hotel of that name in the village of Windermere, Westmorland, Lake District. So, her colleagues just took out the "e and r" and put in an "a" and called Ada Villa, 'Windamere Hotel.' From this point, it became very famous, with its English and Continental food of: breakfast, luncheon, afternoon tea and dinner. Today, we can honestly say that it has never been renovated, but most definitely restored to its former greatness. We have turned our old Planter Suites into Royal Suites (naming the latter after the famous people who stayed there). We also have cottages and other Colonial rooms. From the late 1980's, and on the adjoining land called 'The Snuggery', we built our Preferred & Superior accommodation, plus more standalone cottages on the mountain sides.
Colonial Royal Suites.The Princess of Siam double or twin
• How is this high-end property doing at present, considering so many new luxury and boutique hotels coming up in Darjeeling? Is it as popular as before?
We consider ourselves to be part of a niche market, hence Windamere is not for everyone. It is intentionally a Colonial Hotel and there is no comparison to more modern accommodation. Guests who stay with us want to just go back in time. For us, our guests are treated like "friends of the family for the duration." Windamere is a "destination of choice." It is popular for people who just want to "step off for a while and just go back in time".
Mt. Kanchenjunga Darjeeling town
• Have you made changes to the property in recent years? Or does Windamere still hold on to the old-world charm?
We have added more accommodation in our 'Snuggery' section. On the latter adjoining property, apart from our DHR Club, which was also built in the early 1880's, the buildings were built from the late 1980's and beyond. However, none are furnished in a modern way. They also cater to the rising tide of domestic travel.
Sunny Bank rooftop
• Do you offer packages inclusive of sight-seeing?
We do offer packages, which could include: Tibetology and Lamaism, the local and remarkable Zoo, which only offers animals from the Himalayan region; the HMI (Himalayan Mountaineering Institute), founded by Tenzing Norgay. There are also local treks and many wonderful tea gardens. Mt. Kanchenjunga is just down the road – it is the third highest peak in the world.
Christmas on our patio
• How can the tourist potential of Darjeeling be boosted, post the recent Hill agitation?
Things have calmed down now, and money is being spent by West Bengal government for developing the area. Darjeeling is a very well-known destination and amongst the Hill Stations, it is still known as 'The Queen of the Hills.' Tourism here can he boosted by its stories and its wonderful charm. The State Government of Bengal (before independence), used 'Dorje-Ling' as their summer State Government destination and the area would then be full of parties, horse racing and many more past-times that the British just loved.
Colonial Royal Suite Chogyal of Sikkim sitting area looking into the spare bedroom or lounge.
• Do foreign tourists respond to Darjeeling as much as they did before?
There has been a drop in the number of visiting foreign tourists, but a lot of this is to do with the foreign economies today. We have found that during the high seasons of March, April and into May, plus October, November and Christmas time, we still enjoy many Western guests.
Colonial Tinker Belle's Cottage full bungalow, with kitchen, dining and conservatory areas
• How well connected is the area?
Pretty well connected. But there still is scope for development, the lack of towers for Wifi connections can be met. Also, this area is high up the Himalayas. Connectivity is not as bad as before.
DHR Club in The Snuggery
• How are you planning to do a wholesome development of the area where your property stands. Do you employ and involve locals as well?
We plan to build more rooms on The Snuggery side – mainly for the domestic market. We must be the only hotel in the area which employs all tribal workers.
• Your property comes with a Heritage tag. How much potential does such offbeat Tourism have in Bengal, considering other than nature, not much is offered on this tour circuit?
Given the rather troubled world we are presently living in, many discerning travellers just want to step off for a while and go into the pleasures of the past. This interest in the past is typical of areas all over Bengal and can surely be cultivated.
Windamere patio and lounge area