Enjoy a Kolbalish hug at West Bengal Tourism hotels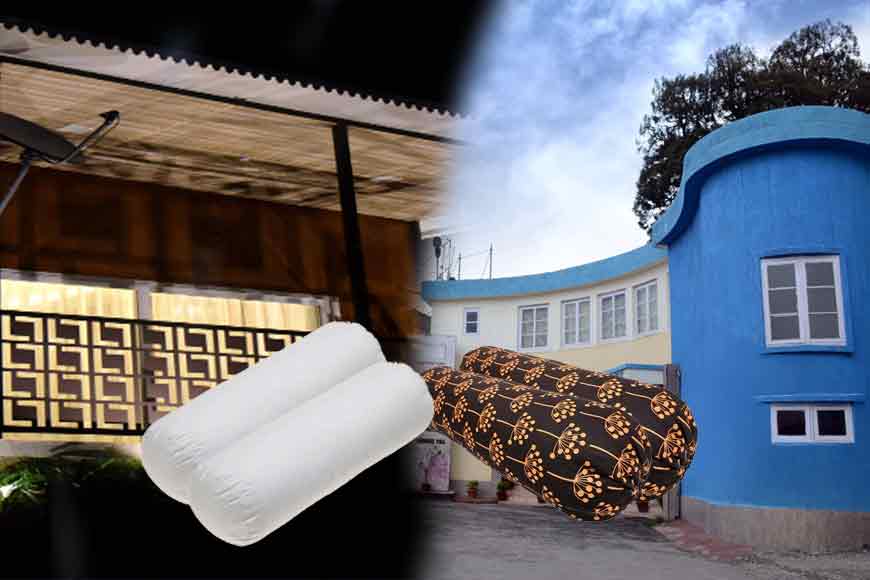 Remember that scene from the all-time hilarious movie Sharey Chuattor where the forever lazy father of Suchitra Sen, loved snugging at his Kolbalish everytime he is asked to do any work? And yes, going off to that mid-day slumber? Or even Tulsi Chakraborty being beaten up with a Kolbalish by his suspicious wife? Well, that side pillow is a typical Bangaliyana, and only those who have had the pleasure of being pampered to a Kolbalish, or Paashbalish as popularly called in Bengal, knows its significance.
Keeping this pleasure in mind and after boarders' feedbacks, the State Tourism Department has decided to add the Kolbalish to every room. Be pampered to this thoughtful idea next time you book any tourist facility of the state government. Every tourist lodge of the state is being revamped to 3-Star facility that is expected to give a huge boost to the state economy. Along with refurbishing rooms, the lodges will no more be called lodges. Rather they have been artistically re-named by Mamata Banerjee, Chief Minister of West Bengal. If the one at Gajoldoba is known as Bhorer Alo, the one at Darjeeling is called Megh Balika and so on.