Hi-Fashion clothes this Puja being made by Tiger Widows of Sunderbans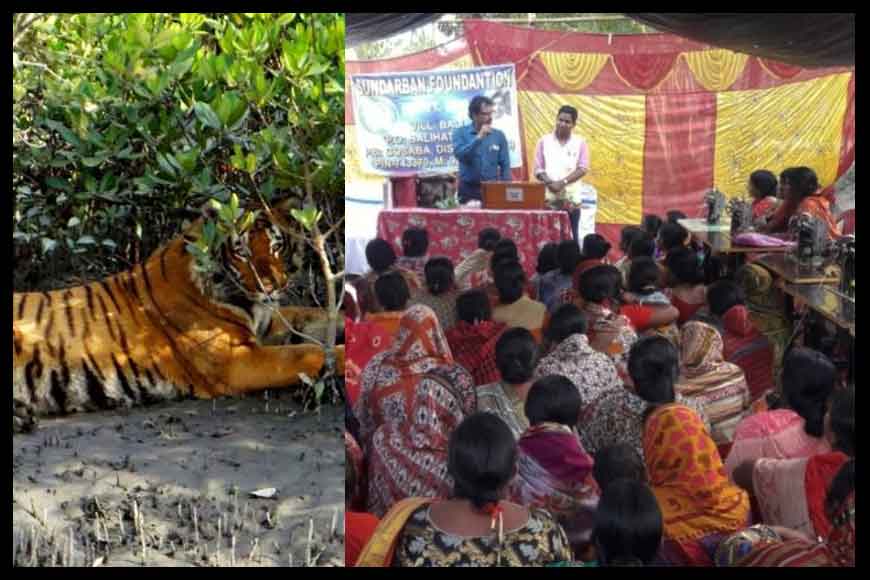 This Puja, you can wear a variety of high-fashion and comfortable clothes beautifully crafted by the women of Sundarbans. Around 500 women of Gosaba block of Sundarbans have been making khadi and handloom clothes. None of these women were professional tailors. Most of them had opted for this profession for the sake of livelihood. Most of the men of these areas used to earn their living by collecting honey and wood from the forests. Many lives have been lost due to tiger attacks. Since most of the men folk were the only bread-earners of the family, the families were living in utter distress.
Local resident Prasenjit Mondal made an endeavor to bring these suffering families back to life. Women of these villages have been trained in Khadi and other organizations. With the passage of time, these women have turned into skilled tailors and are now supporting their families. These women have now become completely independent. They are making readymade clothes for various reputed companies and earning around Rs 250 each day. 500 families have been saved from the hands of poverty in this process.