HIDCO makes area around Eco Park 'No Horn Zone'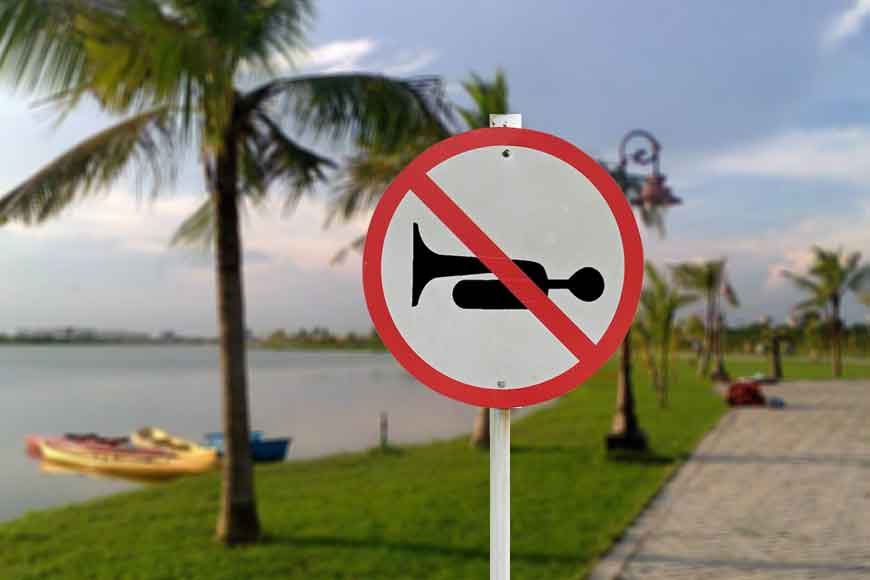 Now you can no more blow a horn or make a noise on the Biswa Bangla Sarani that goes beside the Eco-Park at New Town. It has been turned into a strict No Horn zone, keeping in mind the rich fauna of the Park. In case some driver flouts the rules, they will be penalized. This is for the first time in Kolkata that a major road has been turned into a Silence Zone for birds and animals.
In the beginning to create awareness about this Silence Zone, HIDCO will distribute leaflets among the car operators and drivers. Even sign boards have been put up with pictures of birds and animals pleading all to let them live peacefully without any noise. Incidentally, Eco Park has an extremely diversified and rich flora and fauna with more than 57 species of birds and 13 rare animal species. Even the huge lakes inside have a rich aquatic life. It is indeed a great initiative on the part of HIDCO in protecting wildlife.