How Howrah's Ishrat Jahan's fight helped Triple Talaq Bill to be passed!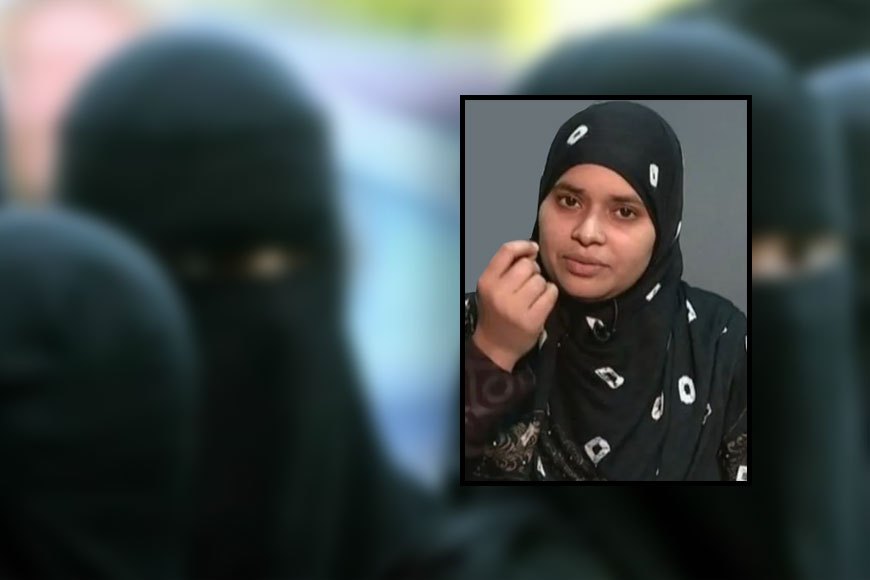 Ishrat was married for 15 years and became the mother of four, till one fine day her husband who lived in Dubai for work, suddenly decided to just utter those three words Talaq Talaq Talaq over phone from Dubai. Ishrat's world broke down. She could not even send her children to school in absence of money and maintenance. Living in a house in Pilkhana, that was also built with the money that she brought as dowry, Ishrat knew she has to fight back. And that's what she did!
But her lone crusade was not easy. Even after Supreme Court declared Triple Talaq unconstitutional and Ishrat and the other women who had filed the petition won the case, she was literally hounded by the society. She removed her naqab, she knew she had to for the fight to go on. Her neighbours and in-laws bullied her, called her a 'fallen' woman as she dared to fight against the man's world. And any woman fighting men is considered to be doing an 'unislamic act.' With the Triple Talaq Bill finally passed in Parliament's both houses, now Ishrat and thousands of Muslim women will find justice. The Bill will soon be converted into a law and stop the unjustified act of torture that Muslim women faced for decades. Salute to Ishrat for collecting courage to fight the devil!