IIT scientist from Alipurduar brings letter revolution!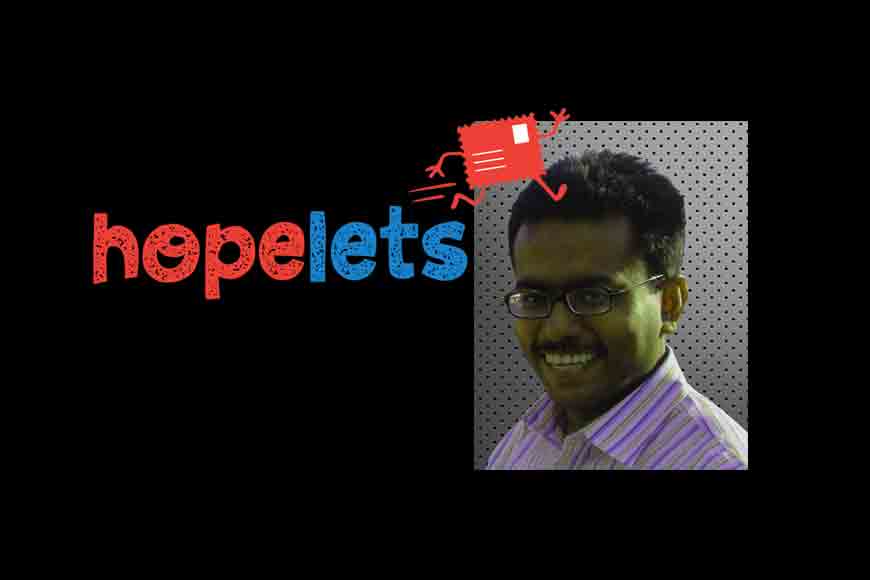 What do you need to connect two children from different social and economic backgrounds? You just need words on letters to express and a box of crayons to draw. You do not need rocket-science technology! Well, that is how Sanjukt Saha, a 44-year-old IIT Kanpur alumnus is trying to build a bridge among 50,000 children worldwide. He believes letters will bring these kids closer by breaking barriers.
Saha, who is a chemical engineer from Alipurduar, believes children born and brought up in a slum, when exchange an innocent letter with an urban kid, automatically his confidence boosts up. Each tells a story of identity and the stories lead to hope, they create bonds. Saha is also head of Crayons of Hope, a non-profit organization. He has named this unique letter-writing programme as Hopelets, as the children exchange letters of hope.The letters are multi-lingual and slum children can exchange letters with their Hopelet friends. Any child between 7 and 14 years can enroll for this. Hopelet volunteers guide the children through workshops and interaction programmes on how to write the letter. Some of the topics the children discuss are about the place they live, places of interest of their city, about their life, home and favourite games.