In just 12 minutes donor kidney reaches SSKM today via green corridor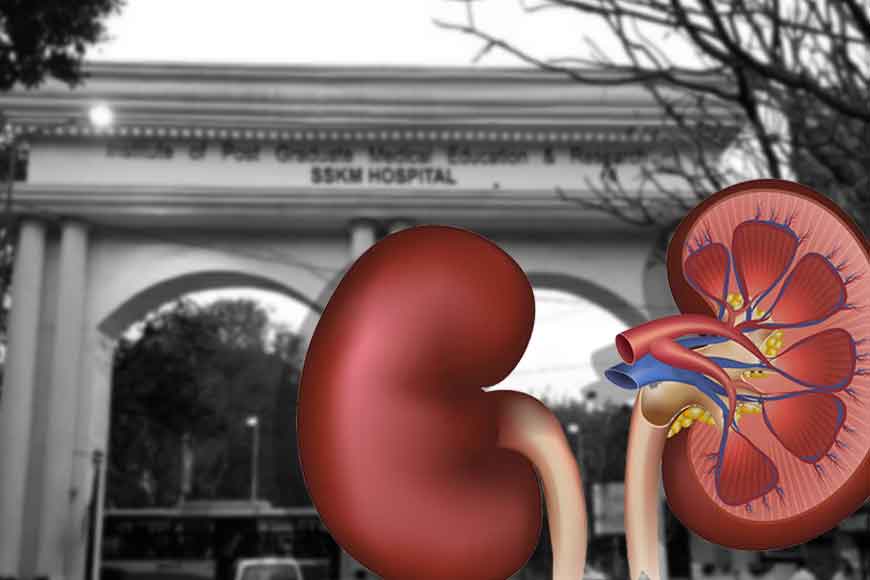 Everyday commuting in a congested city of India, be it Kolkata, Delhi, Mumbai or Bangalore is a challenge for anyone. In such a situation, carrying a kidney in 'live' condition from R.N. Tagore Hospital on E.M. Bypass to SSKM near Race Course is absolutely unthinkable. And that too on a weekday. But through the congested stretch of this area, a kidney reached today in less than 12 minutes from R.N. Tagore Hospital to SSKM. Surprised?
Kolkata has been creating milestones over last few months in organ transplant, be it heart, kidney or liver. What is even more welcome is many of these transplants are happening at state run hospitals where the cost of these operations is much less than private hospitals that cannot be afforded by many. Today one such patient who needs a kidney transplant will be operated and the donor kidney came from a patient who had a brain death at R.N. Tagore today. The whole route was made into a green corridor, thanks to Kolkata Traffic Police.