Jalpaiguri's Govt. Engineering College turns first tobacco-free college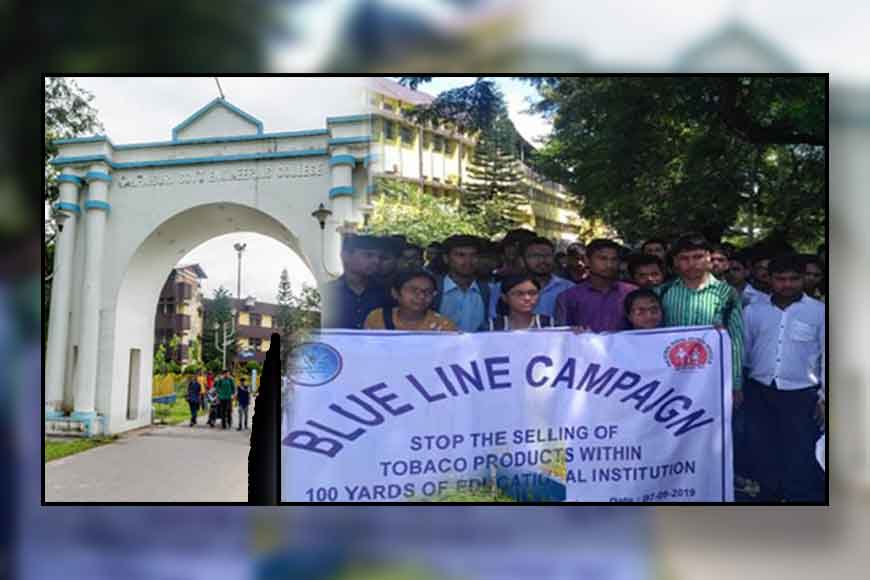 Students of Jalpaiguri Government Engineering College have joined hands with the district health department to launch a tobacco free campus. With sustained campaign and awareness programmes, the students have successfully achieved the use of any form of tobacco products --- from cigarettes to gutka. This is indeed commendable as the student community has come forward with this campaign and achieved it. Now they aim to make the whole district of Jalpaiguri tobacco free.
Both students and teachers came forward in this appeal to all and the college gate has been marked with bright blue letters declaring the college tobacco free! They will also tell the public how the Anti-Tobacco Act should be implemented properly and the borderline they have drawn around their college indicates that if anyone tries to sell any tobacco product within that line, they will be arrested.