Join Bhaswati Bose in recycling Durga Pujo flowers to organic fertiliser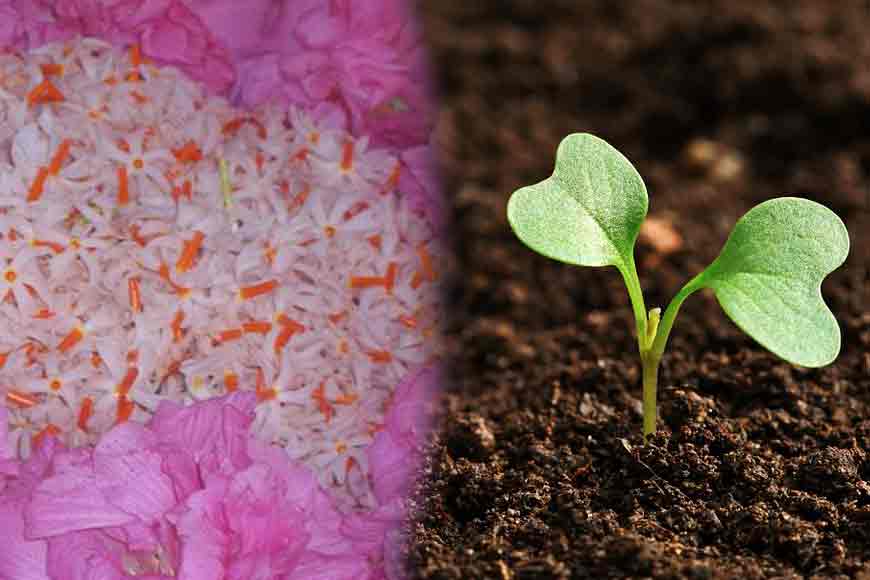 She has played women's cricket at the state level and today she is a green activist, collecting tonnes of flowers dumped by hundreds of Community Pujo organisers single- handed. Bhaswati Bose of Gariahat has taken up a green endeavour this year. She is going to all puja organisers and pleading them to give flowers, Bel Pata, Banana Leaves and even burnt wood used for Puja Yagna that are usually dumped here and there.
Already 27 Durga Puja committees from Salt Lake and Kolkata have responded to Bose's pleas. Like green state Sikkim, Bose wishes to turn Bengal also into a green state, by recycling flower and vegetable wastes into fertilisers that can be used again the gardens. The Puja committees that have already decided to give all their floral wastes to Bhaswati include Mudiali, Badamtala Ashar Shangha, Samaj Sebi, Bakul Bagan, 23 Pally and many from Salt Lake, Bidhan Nagar and Golf Green areas. She has even started an organisation called Sambhab that will distribute these organic fertilisers free of cost to farmers of East Midnapore and Sunderbans. This will not only encourage farmers to stop using chemical fertilisers, but will also save Kolkata and its surroundings from being dumping grounds of vegetable and floral peels.