Join Chief Minister today in 'Save Green, Stay Clean' walk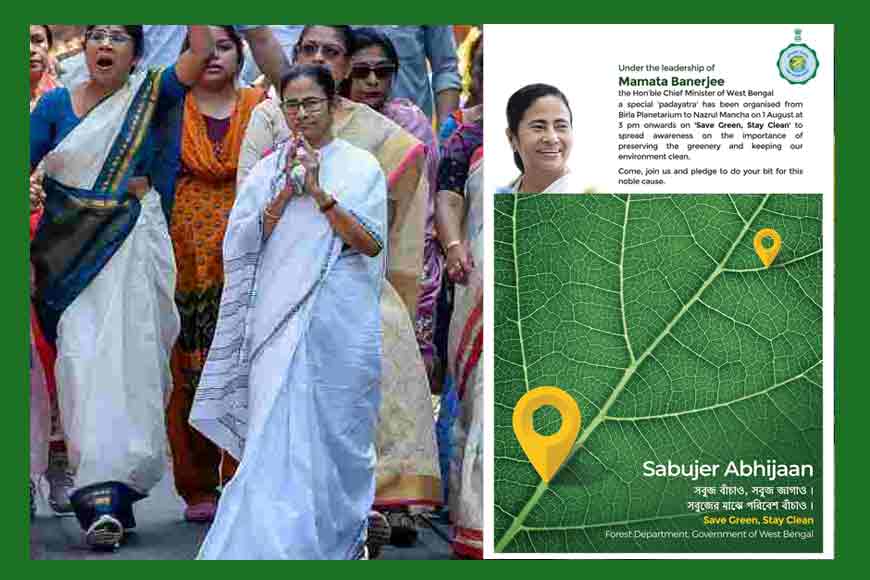 Chief Minister of West Bengal, Mamata Banerjee is taking the green initiative for Kolkata and districts of Bengal rather seriously. Awareness is the key to afforestation. Unless the younger generation understands the worth of trees and public awareness is created to make the city greener, global warming will raise its evil hands soon in Kolkata too. Already South Bengal is deprived of monsoon rains, pollution in Kolkata is on a dangerous rise, and the city was one of the most polluted of the world last winter.
Keeping these factors in mind, the state government is keen to make a sustainable green effort. Today, CM Mamata Banerjee will lead a walk from infront of Birla Planetarium and will walk all along AJC Bose Road to create awareness on 'Save Green Stay Clean' campaign. Join the government endeavor to make Kolkata greener and cleaner in the days to come!