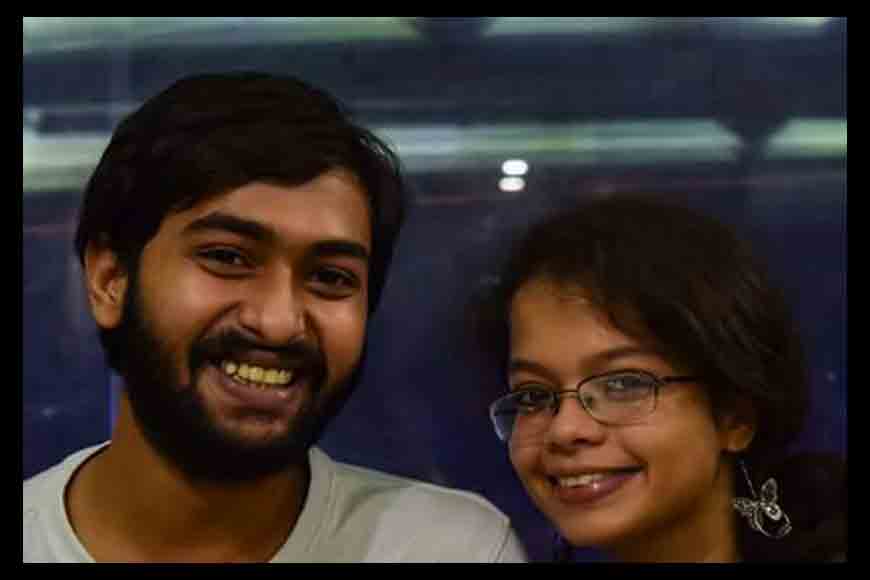 • How was KREATIV formed and what is the significance of the name?
Kreativ was formed in the second year of our college, but the idea started in high school when Chandrayeemade dresses from paper,for a fashion show competition at a school fest. So, when we started Kreativ, we thought of applying that idea in making dresses from paper and started using recycled paper. Keeping our products eco-friendly was important and so we branched out to upcycling old jeans and tyres and bringing them about to suit the needs of the people. When we started Kreativ, we were hard pressed for a name. But when we looked truly at what we make, using unconventional materials and turning them into fashionable items with utility, we believed it needed creativity and that was what we strove for, as we treated this as a new art form. Hence the name Kreativ.
• There are so many players today on the fashion scene. Then why did you choose costume designing? Do any of you have a formal training?
Our organization is not merely about costume designing. It is linked with a historical incident that initiated paper clothing and we are trying to bring back that trend in a contemporary Indian perspective. We are the first paper clothing start-up of India. We have a lot of unique products, from paper jewelry to bowls and utensils made of paper at a very minimal price. Our latest addition is quipu thread locks. We are bringing something, that people have never seen before. We use paper dresses for a publicity purpose as of now, as India is a tropical country and paper is vulnerable here. But soon we want to import the technology that China and Japan use to make daily wearable clothes out of paper. For now, as a part of your daily wardrobe we have things like paper aprons, paper cufflinks, paper jewelry, paper utensils and home decors.
None of us, in our 8-membered team has a formal training in fashion designing. We create just by following our instincts.
• Why did you start working with paper?
Paper is something that we use daily and waste daily. At Kreativ, we can create wonders with paper. Paper is our unique identity and we have decided to be creative by creating lifestyle products from paper.
• How good is Bengal'smarket for such products?
We have just spread our wings in West Bengal and the response is marvellous. We are making our website, after which our work can be accessed from across the world.
• Are your products hand-made? Who are your artisans?
Kreativ's core team has 8 members, we ourselves are handling the whole production. We do not have any artisans till now, but we do some out-sourcing and involve needy women.
• What kind of designs you work on? Do they reflect any folk art form of Bengal?
Our creations are a mixture of ethnic and fusion, to suit the taste of the young generation. We love using the traditional Bengal Prints on our jewelry and very soon we will launch our Batik Printed paper fabric products in the market, which will surely be something to look out for.
• Who was your inspiration and how you feel staying back in Bengal as a young entrepreneur?
We started this when we were in school, but at that time it was not a start-up, it was just an idea. In college, we met several like-minded people who understood our ideas and wanted to work with us. Thus, Kreativ was formed a year and a half back when we were both 21. Both of us drew inspiration from those who are manufacturing goods from recycled products. We also drew inspiration from each other. Even though we come from two different educational backgrounds, and have completely different definitions of creativity, somewhere our ideas clash, which holds Kreativ as an organization.
• Talk about your success graph
People themselves do a lot of recycling at home to save money. So, they are always on the look out for products made from recycling. Within 15 months, we have been featured in all leading newspapers, blogs and national magazines. We sold over eight thousand pieces of paper jewelry, supplied 150 paper dresses at various events. In a span of 15 months we have organized 2 solo exhibitions with an average footfall of 1000. This response would not have happened if the market demand was not good. We have participated in several fashion shows, in school and college fests.Our first corporate show was at a conference in IPPTA. They had invited us and organized a fashion show for us, where we showcased 10 paper dresses.Our second participation was at Festopolis, an event in the Acroplis Mall.
• Do you intend to start an online store?
Yes, we plan to start an online store and collaborate with various online selling platforms as soon as we get our website up and running. We have been selling mostly through social media forums like Facebook, Instagram and WhatsApp as we have no shop.We have organized exhibitions which have been productive.