Kolkata Police offers citizens water sports on Hooghly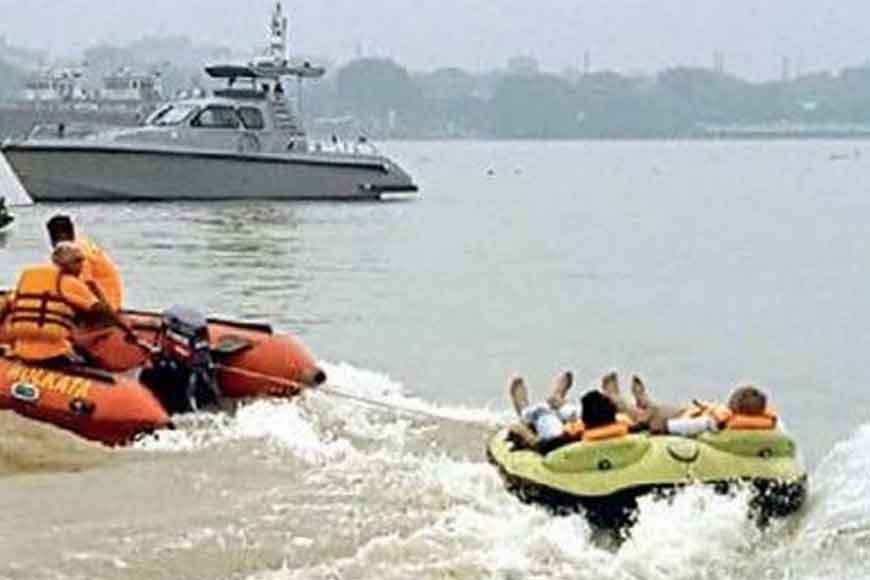 To give citizens a feel of the Hooghly, Kolkata Police had opened up water sports facilities on the Hooghly this weekend. The show where citizens got a chance to enjoy a speed boat ride on the Hooghly was such a big hit, that the police force is now thinking of doing such events regularly after the Durga Puja rush is over.
Almost 240 participants had registered through the Kolkata Police website. The free-of-cost entertainment option offered citizens three different rides on the Hooghly including jet-ski or water scooter, The Gemini boat ride, a kind of inflatable speed boat and Bumpy Ride which is skiing on the water holding a rope.