Madhyamgram's housewife gets accolades in Mrs India Contest in Mumbai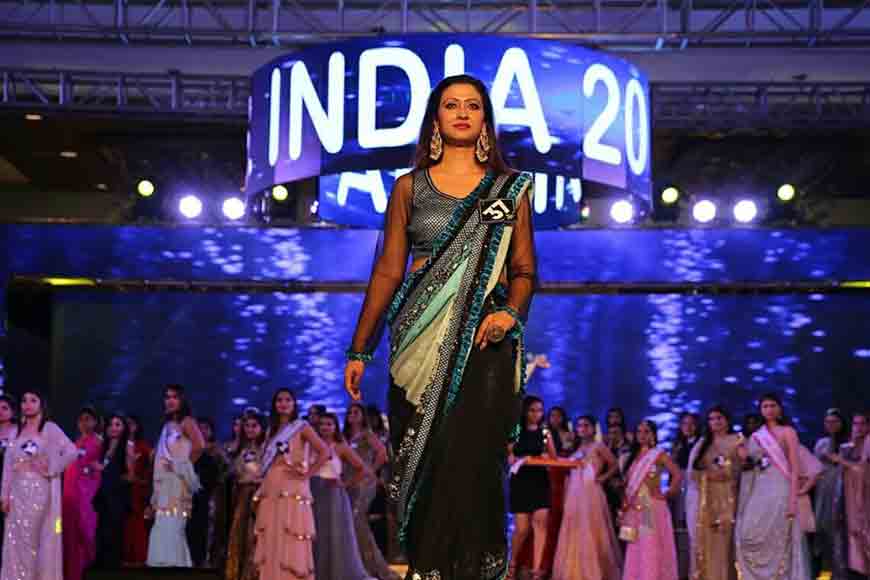 Like any other suburban girl, Sarmistha Chakraborty who was brought up in Midnapore, did not get much chance to showcase her talents in a beauty pageant till she got married. But she always had the dream to win a beauty queen. And her dreams came true partially after she won the Mrs Elegant India title at the Mrs India Contest held in Mumbai.
This prestigious beauty pageant is similar to Miss India, only that the contestants are married. For Sarmistha who had earlier won Mrs Kolkata crown, this is indeed a big achievement. There were 60 contestants from 20 cities of India and Sarmistha became one of the top 10 contestants in the all India level. 34-year-old Sarmistha also won the Mrs Elegant India title. She is not just a beauty queen, she is also a graduate in English and did her MBA. Mother of two, Sarmistha never lost hope of doing something big and even though she had to leave her job after her children were born, this mother went on to bag one of the top beauty pageant titles of India. What is even more important is she let her dreams come true.