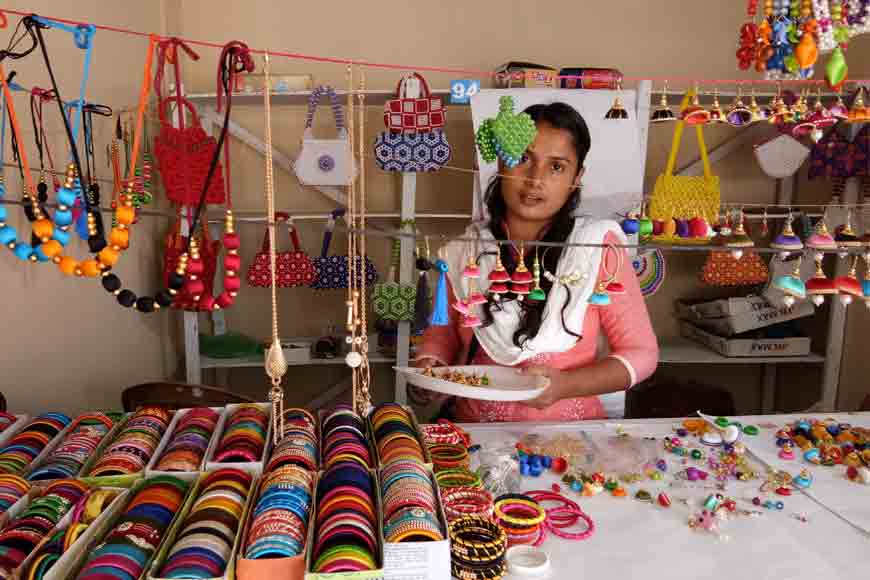 Mustari Khatun is not a Page 3 feminist. She does not need to take to roads to prove she works for women and take to some AC podium in a plush club or hotel to lecture on women empowerment. On the contrary Mustari has proved women can work wonders on ground. She herself is an inspiration. She comes from North Dinajpur's Raiganj area and lives in Bhatol village. She has already completed her BCA and pursuing her MCA to become a software professional. But she has also taken up the cause of hundreds of girls of her village who are married off early. And now she is using the handicrafts industry to stop child marriage. The village primarily consist of minority Muslims and Rajbanshis. Under her, almost 47 girls have developed the skills of handloom weaving, carving, emnroidering etc and are now financially independent, selling their products across Bengal.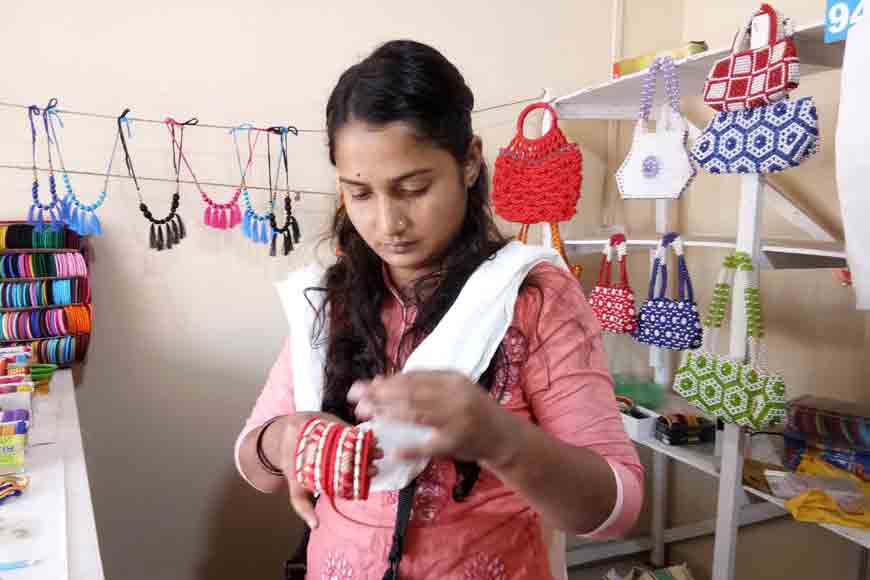 The Kawakhali Biswa Bangla Shilpi Haat of Siliguri is one such place where Mustari and her girls have set up shop. This Haat was started by Bengal's Chief Minister Mamata Banerjee to bring in artisans from across Bengal, who will get a chance to showcase their work. This year's exhibition has started from 20th February and will continue till 19th March. Another will start from 22nd March and will run till 15th April. Almost 91 artisans from 19 districts are participating in this Haat. Mustari is hell bent to make the girls of her village sufficient enough to say no to child marriage. She has seen several child marriages in her village, where marrying off girls from the age of 12 is quite common. They are not even allowed to study further. As Mustari puts in: "Usually parents say they have no money to help the girls continue with their studies. The next viable option for them is thus marrying their daughters off. In the process girls are getting into a family life and forgetting their individual existence. Many of them suffer from lack of nutrition as they become mothers at a very early age."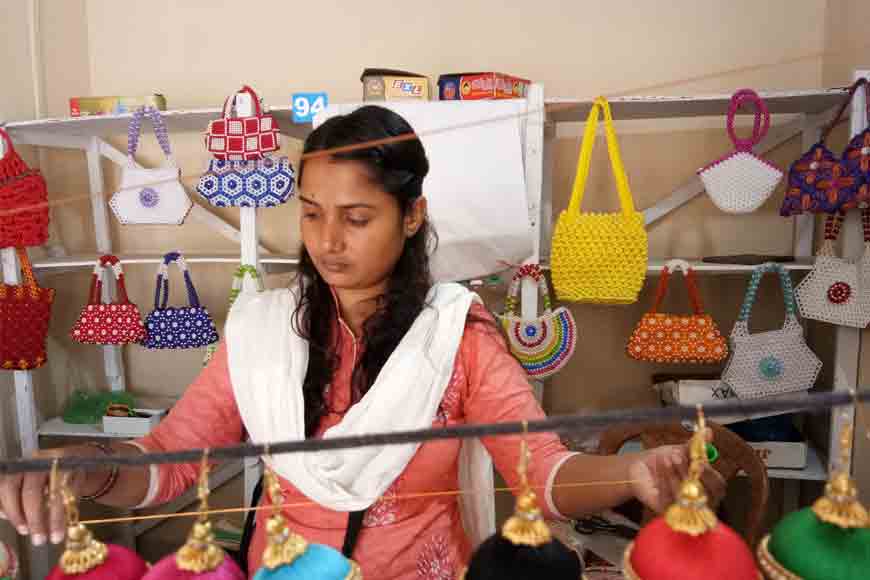 Mustari is fighting against these odds. She has realised to stop these parents from marrying off their daughters, she has to make them financially self sufficient. Girls like Alekha, Bhanumati, Shonamani Pal, have joined her brigade and are now self sufficient. They are success stories. Almost 47 girls are now working under Mustari. Not just Muslims, her team has girls from backward classes like Rajbanshis and also Hindus. They make anything from stone bags to showpieces, earrings and embroidered accessories. Mustari and her girl brigade understands early marriage is not only detrimental for a woman's health but also for childbirth. Children born to child mothers are unhealthy and thus become a burden to the family, society and country at large. For a country's progress, women should be allowed to work, earn their livelihood and get married when they attain a proper age. Though there are several state and central government schemes like Kanyashree and Beti Bachao Beti Parao, the only viable option to stop child marriages in Bengal is through making the girls financially self supportive. And that is what Mustari is doing.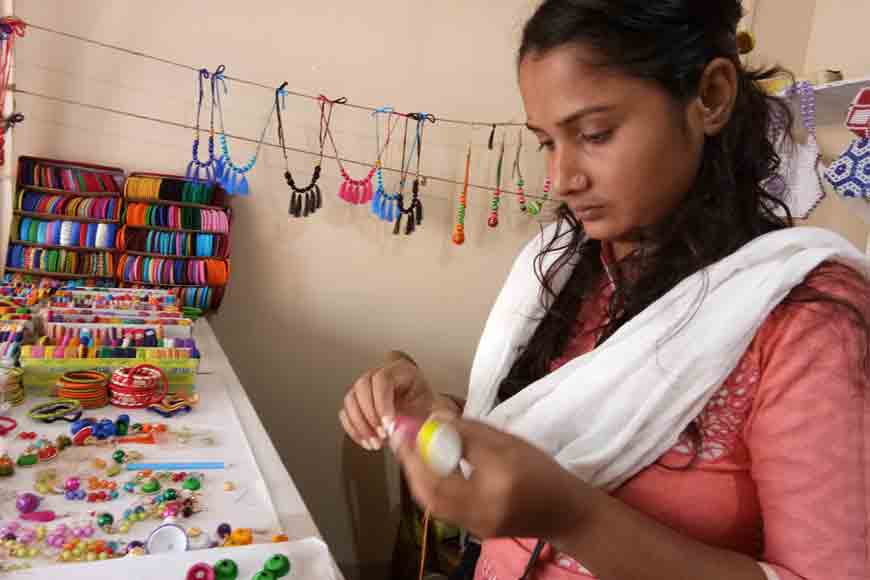 Meanwhile, the Shilpi Haat has received immense response. They have already sold items leading to around 2 crores. Such initiatives will definitely help girls like Mustari and her team to do better in future. Sudipbrata Majumdar, Assistant Manager of West Bengal State Export Promotion Society said: "We shall try to help Mustari carry on with her stall as long as possible. We are also trying to include this haat in the West Bengal Tourism Department platform and map."