Never-before aired Ritwik Ghatak play on radio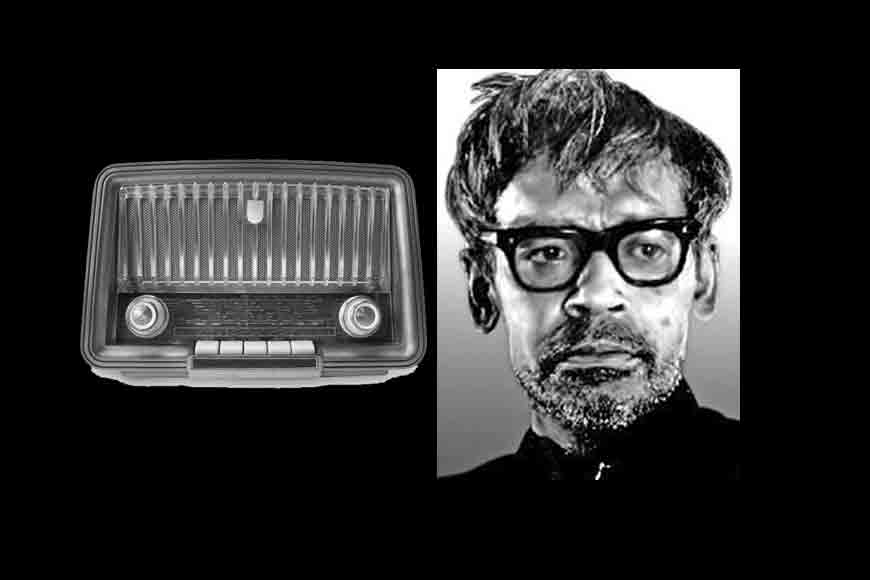 Come November 4 and you get a chance to listen to legendary director Ritwik Ghatak's 'never before aired' play Jala. Akashvani Kolkata has successfully dug through the archives to trace Ghatak's sole radio play Jala, made in 1967. They have also made a special programme on the recording anecdotes of the play and how it was unearthed. This programme along with the play will be aired on Ritwik Ghatak's birthday on November 4.
Though Ghatak wrote Jala in 1950, he recorded it on August 30, 1967. In the preface, the director states the play has traces of 'Bury the Dead' and is inspired by the suicides that took place in Kolkata. The dead depict the circumstances of their death through the plays. The play took 15 days to complete and is a 48.30 minute play. The cast included stalwarts like Kali Banerjee, Geeta Dey, Shyamal Sen, Sudhir Chowdhury, Debi Niyogi and Tapas Bhattacharya Prabir Mazumdar was the music director and it is said Ghatak did not like the recording of a humming tune by a famous singer of that era. He was so miffed that he cut the singer short and even said he would slap the singer. Surprisingly, Ghatak then asked to start recording when the singer started to sob. And once the recording was over he apologised to the singer saying he scolded deliberately to make the singer sob and bring in an element of sorrow to the song.