No saplings in polythene bags! Use coconut shells instead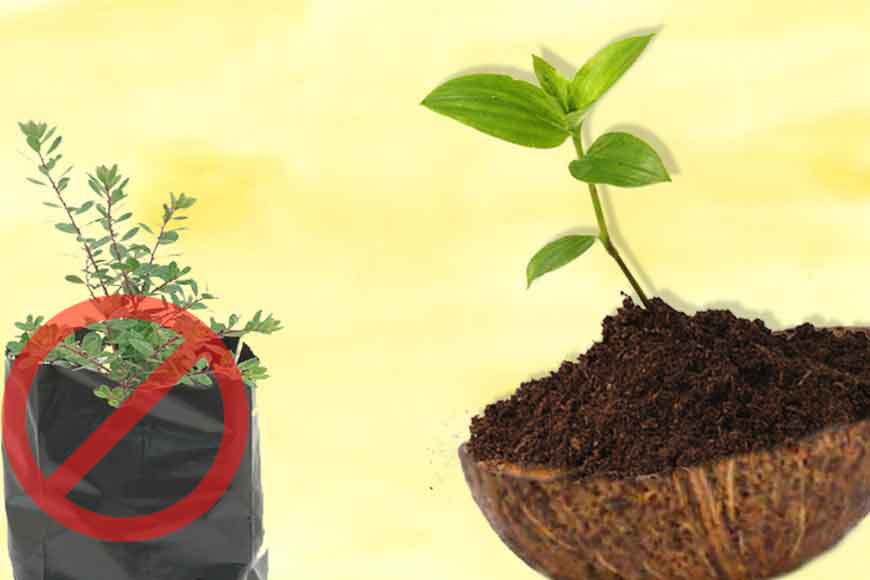 Plastic has turned into a menace. From land pollution to the depths of the oceans, plastic is found everywhere. Until now, whenever we went to buy saplings, they were given in polythene packets. So, the Forest Department of Siliguri has now made a unique effort of raising awareness about discarding plastic by distributing tree saplings in coconut shells.
According to the forest department, distributing saplings in coconut shells will be an important step towards creating a pollution-free environment. The initiative has been taken under Sobujshree Project to save future generations from the hands of destruction and maintaining the balance of the environment. In days to come, plans have been made to use coconut shells and discard polythene packets completely. Incase coconuts are not adequately available, green coconut shells will be used. When the entire world is on the verge of perishing due to pollution, this step is truly the need of the hour. Each of us can make a difference. Just like the forest department, if everyone starts taking up prompt action to resist pollution in our own way, there stands a possibility that we will be able to save the environment.