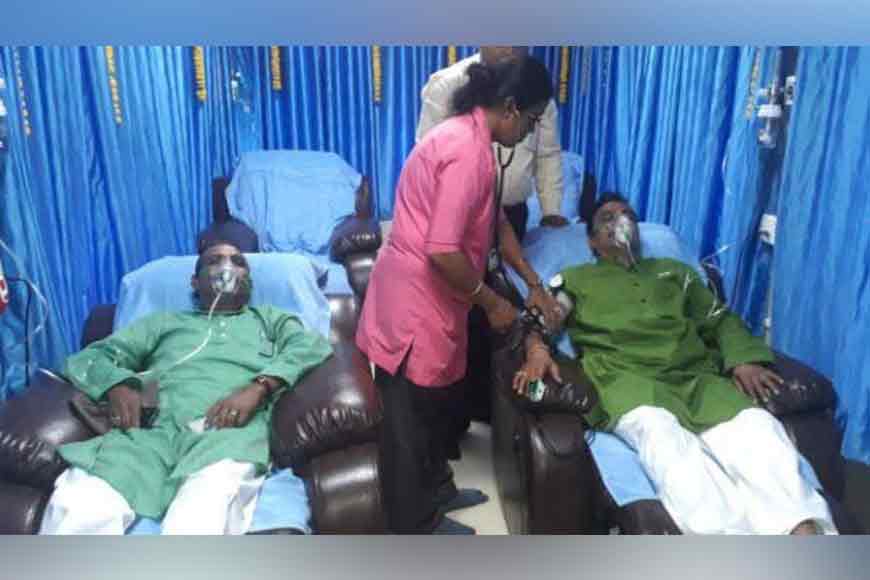 The ever- increasing air pollution has taken a toll on the people and environment at large. West Bengal and Kolkata is no exception. Recently Kolkata even turned out to be the most polluted city of India, over-taking notorious Delhi in pollution map. To help patients with respiratory distress feel a breath of fresh air, the Uttarpara Municipal Corporation has come up with an innovative idea.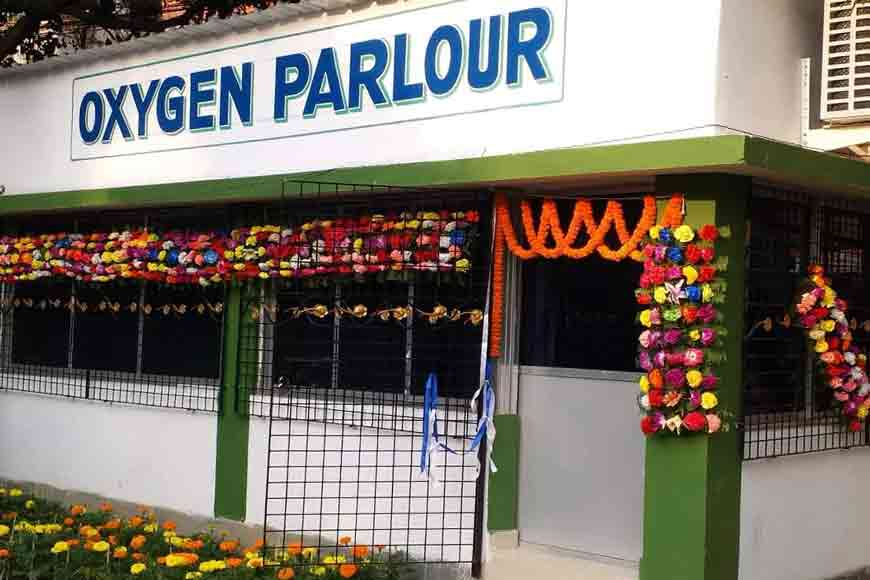 They have set up an Oxygen Parlour, as an effective solution to save many from the clutches of air pollution. This year's Diwali has been a killer and lead to the maximum pollution in recent times, according to most of environmentalists. The State Pollution Control Board also had to say the same. The officials of Uttarpara Municipal Corporation said this initiative was taken, keeping the requirements of senior citizens in mind. In case of sudden breathing trouble, one generally has to go to the nursing home or hospital. At times, often oxygen supply is not sufficient in a particular area, that leads to breathing troubles of those with pulmonary disorders. Thus, an oxygen parlour in an area, is highly effective and beneficial for people.
Four persons can take oxygen from the oxygen parlour simultaneously. For half an hour the cost of oxygen is 50 rupees and for one hour, one has to pay Rs 80. The parlour will remain open from 8 am to 8pm every day. According to the State Pollution Control Board, vehicular emissions, overindulgence of fireworks are factors which have worsened the quality of air. The smoke of the mill-factory fumes, dust of the waste pile are also additional contributing factors. According to doctors, the tolerance level of floating dust in air is 100 micrograms per cubic meter. If it exceeds this level, it gradually gives rise to respiratory problems. In such a situation, many people welcomed this novel initiative in Uttarpara.
According to a parlour worker, "Many people are feeling better after taking oxygen in the pleasant atmosphere of a park. Residents of the area are extremely happy with the idea of an oxygen parlour nearby."
Image courtesy- Dilip Yadav and http://uttarparamunicipality.in/pdf/media/media-20.pdf