On Bengali New Year, new Majerhat Bridge might be operational!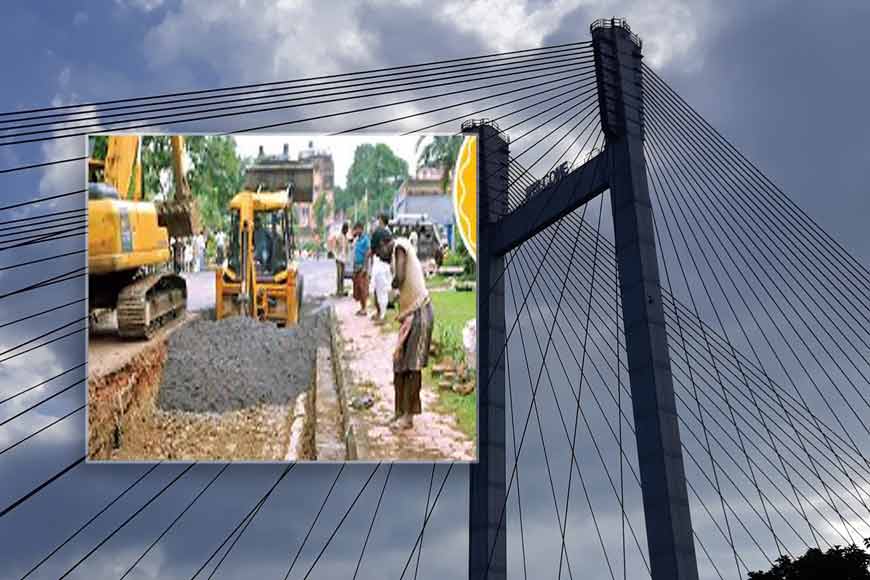 As the hammer comes down over the Tala Bridge, the Majerhat Bridge that had collapsed will come up in its new avatar, probably as a Bengali New Year gift to South Kolkata residents. The pillars of the new Majerhat Bridge are already complete. Work over the railway lines are also on at a very speedy rate. The pillars are now being connected on either side through iron grid.
Once this interlocking is done, the work of the cables will start. In 2018 on 4th September, a part of the bridge had collapsed. Since the bridge is above rail tracks, so there will be no pillars of the bridge constructed above the tracks that could have caused vibrations, leading to damage of the bridge. The new bridge is being constructed as a Cable Starter Bridge, where the mid-section of the bridge stands only on Cables or wires and not on pillars. This is almost like 2nd Hooghly Bridge. Though such bridges are costlier, but they are more resistant to wera and tear and have a greater longevity.