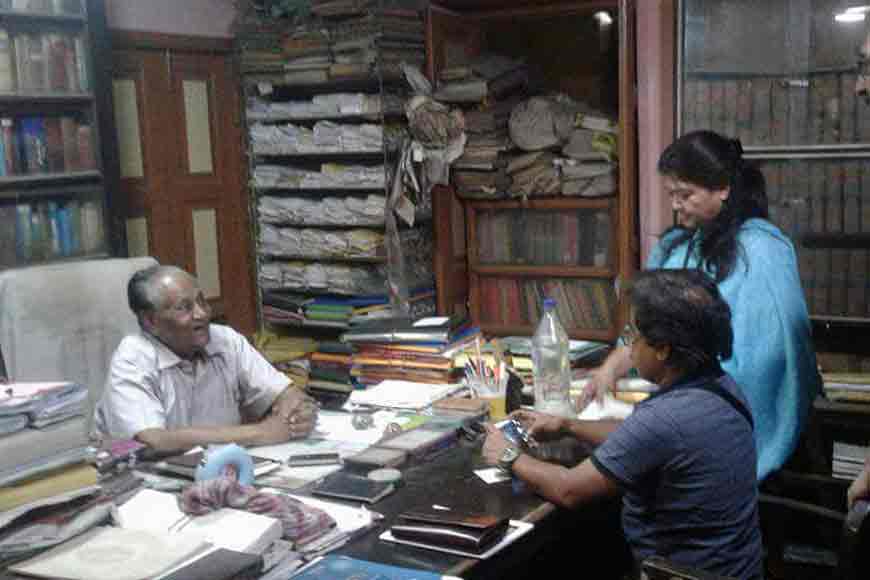 Swarnali Chattopadhya is founder member of PKG, a group of enthusiasts who try to dig out everything about Bengal's heritage and Kolkata's old buildings to save them
On 11th April we finally could meet councillor of Ward No 24, Ellora Saha. A few members of PKG like Suman Ganguly, Subrata Ghose and Jayanta Sen were also present at the meeting. We wanted to know if the building was being demolished or was undergoing repair work. We were thankful to the councilor who gave us more than an hour to explain what was being done to this iconic building.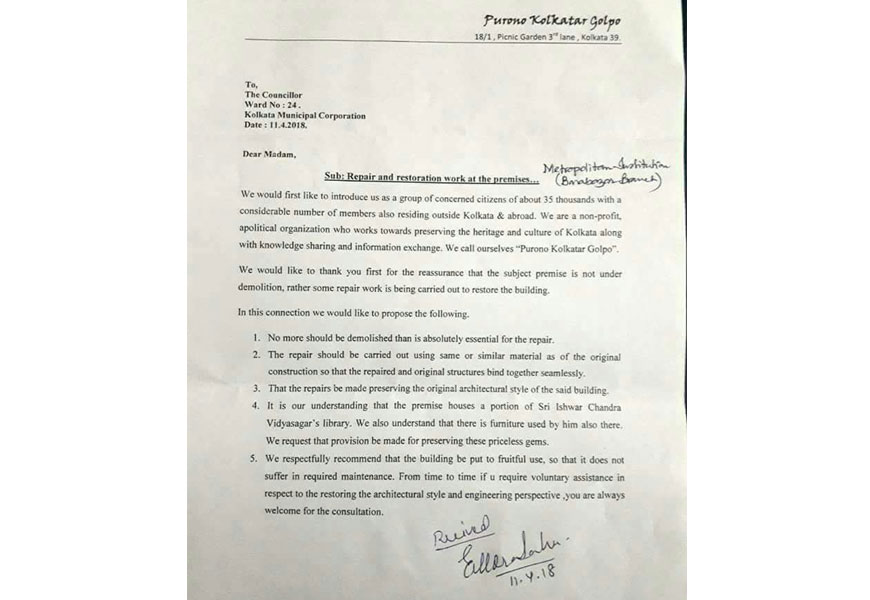 Copy of the letter given to councillor
She repeatedly assured us that only a portion of the building was demolished/repaired for the sake of safety of the neighbourhood. This had to be done as during a recent Kalbaishaki, some broken rubbles fell from the terrace, endangering lives of passers-by. She also said before any further action, PKG will be invited to take part in a meeting involving the Borough Heads, Metropolitan Institution Trustee body and local residents. The meeting might take place after 23rd April. PKG submitted a written appeal and got it signed by the councillor.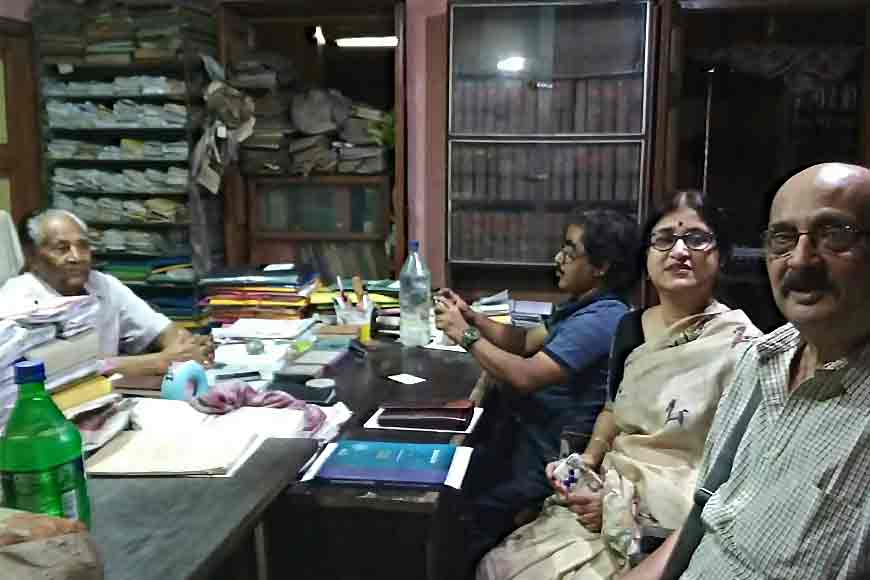 She and her office is very much concerned about the importance of crumbling conditions of heritage buildings in her locality. She said she wants conservation architects, heritage lovers to take more initiative to protect and conserve the heritage of her locality. PKG also took the initiative to meet Promothanath Palit, President of Metropolitan Institution to understand his point of view related to the utilisation of the concerned building. Since the locality lost its Bengali population, the Bengali medium school has lost its student strength. But the question is why not a Hindi or English medium school in the same premise? After all education is for all and medium should not be an issue in this matter.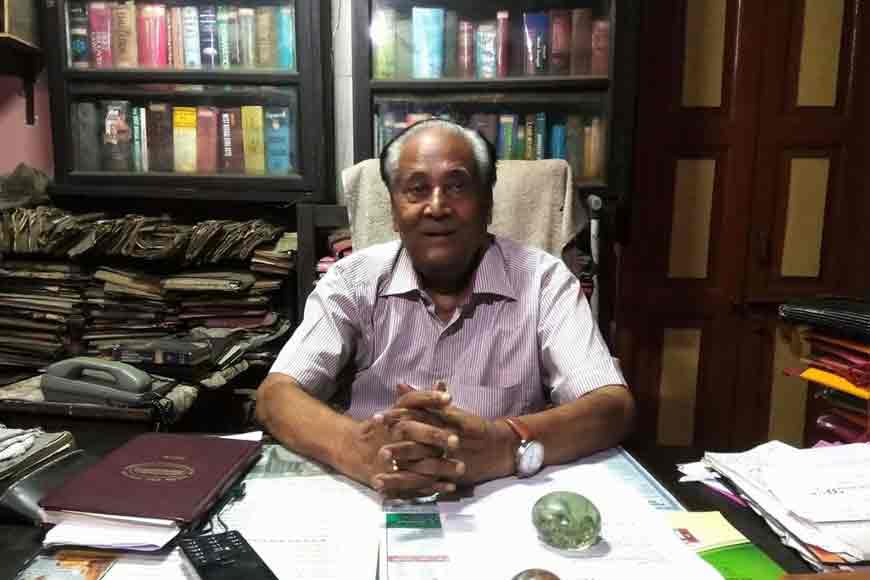 Promothanath Palit, President of The Vidyasagar Trust
Meeting Promothanath Palit, an octogenarian legal consultant who once practised law at the High Court and Supreme Court and who is the President of The Vidyasagar Trust, that runs the prestigious Metropolitan Institution, was a grand success and we are hopeful of stopping the attempts of demolishing this great heritage building. In cooperation with the local councillor and the community at large it is going to be a path breaking initiative to restore many such jewels in the crown of Kolkata. We need the civil society to come together and make the establishment wake up to our call.