Raigunj baby prodigy names countries, capitals and more at 21 months!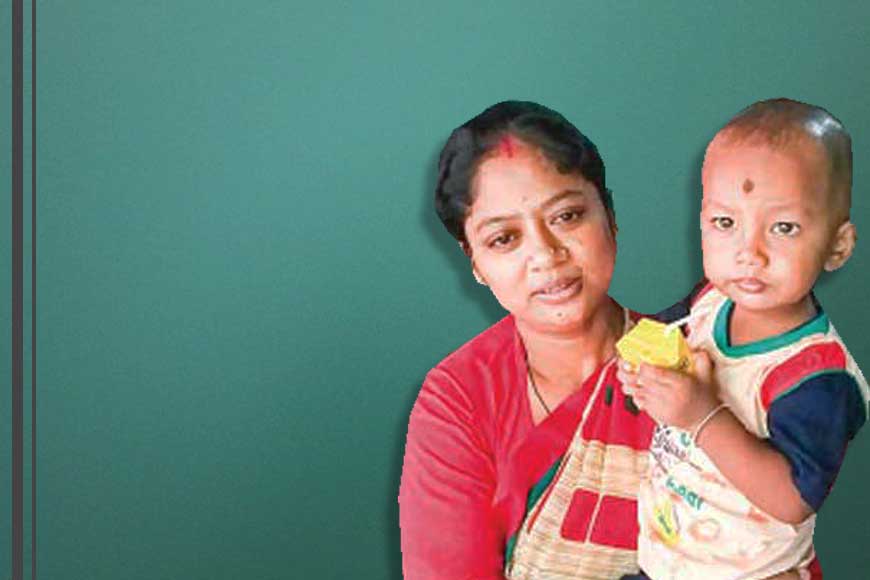 He is not even 2 years old. At this age usually a baby learns to walk and talk sentences. But Mayukh Burman of North Dinajpur is a complete exception. Better to say a child prodigy who can fluently reply to questions on countries, states, capitals etc. asked by anyone. Funny thing is at times he is on his mother's lap like any other baby of his age, yet applying brains like an adult and answering tough questions. Previously in 1991, another child prodigy Mousumi Chakraborty gave her Madhyamik at the age of 8. But Mayukh is still a baby, not even a child!
Different school principals and teachers of the area have already visited Mayukh. If one has asked who the Prime Minister of the country is, someone else had asked what is the national game or others capitals of foreign nations. Mayukh has given correct answers very easily to all of them. What is even more surprising is Mayukh does not come from any upper middle class educated family. Rather his mother is an Anganwadi worker and father writes sign boards to earn a living. Even the parents are surprised at their son's power of answering.
Scientists have said Mayukh is indeed a very rare instant, whose IQ if tested will be very high. Such children can remember anything that is said, after listening to it just once. Whatever may be the scientific reason no wonder baby Mayukh has created a huge stir among ever