Swimmer Sayani Das from Kalna conquers Catalina Channel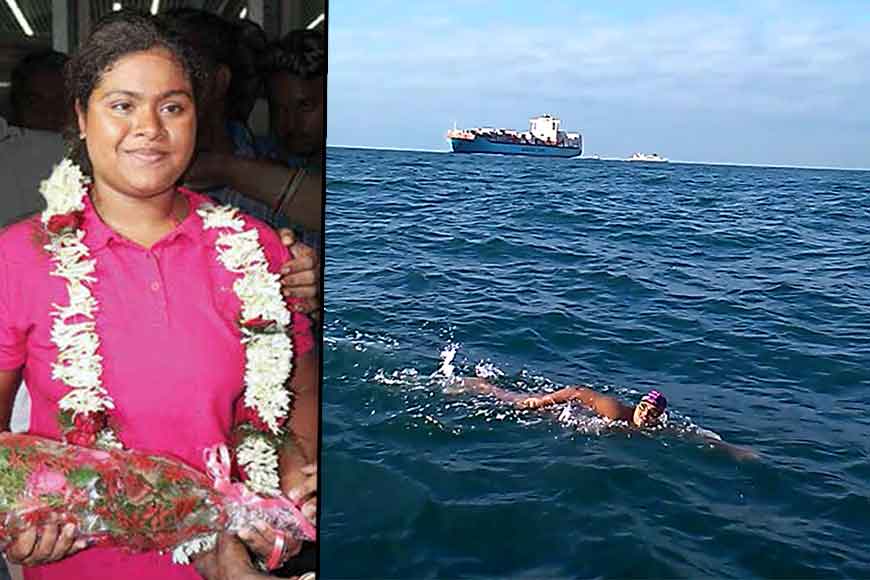 She had a dream, a dream to conquer the seven seas of the world. And she is one step nearer to her dreams. Swimmer Sayani Das has been able to swim all the way through the treacherous Catalina channel off the shores of USA yesterday through choppy waters for 12 hours 46 minutes. Sayani has made us proud. Yet, how many of us know how she braved poverty, lack of nutrition needed for any swimmer of this stature, lack of world class training facilities and even international swim gear needed to swim such long stretches in choppy cold waters of English Channel, Rottnest and now Catalina?
It was sheer grit and courage that helped her to inch closer to her dreams. Her father Radheshyam Das who is also her coach had to even mortgage their house to get funds for Sayani's English Channel feat, has constantly inspired his daughter. Even for the Catalina expedition, he has taken huge loans and hardly knows how he will repay. But his daughter has made Bengal proud and her parents proud. She finally completed the 33 km journey down Catalina Channel on 8th June around 12 noon. The waters were choppy and terribly cold. There were schools of dolphins on the way. May be sharks too. Yet, Sayani was undaunted. Three channels over, now she will be aiming for more, only hoping some government or corporate houses will come forward to meet the expenses of her future expeditions.