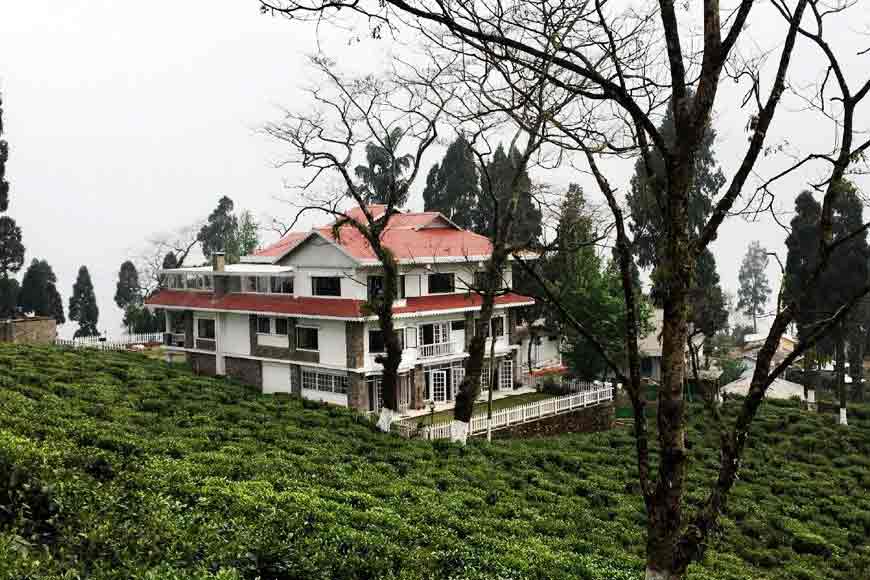 • How popular is tea estate tourism in Bengal?
Tea Tourism is a relatively new concept which had been introduced in the Darjeeling Tea Estates around a decade back. The popularity of the unique experience of tea gardens, led to tea tourism and it is on the rise, with the mushrooming of such ventures by various Tea Estates, complementing the popular tourism destination of Darjeeling.
• Why did you choose to convert Sourenee Tea Estate to a tourist destination?
There has been a constant flow of worldwide tourists to Darjeeling since the British era, due to the picturesque Himalayan range, tea estates and the majestic Kanchenjungha. The "Sourenee Experience" is an eco-friendly Tea Tourism venture and was conceived to fulfil the desire of the growing band of tourists with a passion for garnering knowledge on Tea and exploring tea estates. Additionally, we provide a unique hospitality with international cuisine and experience of tea planters' life.
• How far has Tea Tourism been marketed in the past? Do you find any changes in recent years?
The foreigners, whose forefathers had made a living in the tea estates, want to visit and relive their experiences. In the past, such foreign tourists had to put up at bigger towns and never really got the planters or tea estate experience. This led to the idea of home stay with planters for an experience in the environment of the Bungalow with proper amenities, ambience and hospitality. This new concept has not only appealed to the overseas tourists but to a growing band of domestic travellers, looking for an escape from cities.
• A brief on Sourenee's exclusive property
The Sourenee Experience is centered around a majestic bungalow within the thriving tea estate and now boasts of 8 double rooms and 2 suites. Besides educating guests about the various operations from growing, plucking and manufacture of tea, we also provide for a tea tasting session, all of which are absorbing and informative. For eco experience, the guests go for treks along the tea trails and to nearby villages and can also partake in indoor games and/or relax and recuperate at the modern gym with steam-sauna jacuzzi and massage facilities. The Sourenee Experience is all about a tryst with luxury, in the middle of natural splendour.
• Do your packages come with sightseeing offers?
We offer packages from 1 night to 7 nights which includes sightseeing to Darjeeling, Mirik, Kurseong and other neighbouring places of interest. Our packages include gourmet meals (which can be catered to individual tastes) as well as pick up/ drop to & from the airport/station. These packages are clubbed within the overall fare for staying at the Sourenee Resort.
• How can the tourist potential of tea estates of Dooars that have been closed down, be boosted?
We are unable to comment on this as we are not aware of the tourism scenario in the Dooars, but the climate will definitely be a challenge, as it is much warmer there.
• Do foreign tourists respond to tea estates as much as they do to Darjeeling?
Yes, they do, as we have already mentioned earlier. Also the overwhelming concentration of tourists in Darjeeling, results in overcrowding of the facilities available, so the foreign guests are more comfortable staying in an atmosphere of calm and solitude, preferring the stand alone resorts in the tea estates, with day visits to Darjeeling and other places of interests.
• How well connected is your property?
The Sourenee Tea Estate is located on a well-maintained highway, linking Siliguri with Darjeeling via Mirik (the estate being situated 8 km from Mirik).The Airport at Bagdogra is one-hour drive and the New-Jalpaiguri station is 1½ hour drive from the resort. Darjeeling is 2 hours from the resort.
• Are you planning for a wholesome development of the area where your property stands?
We have already added more room keys with a multipurpose hall for conferences/parties and are planning for exponential growth with thrust in marketing and appointing overseas agents. Our entire operations at the Sourenee Tea Resort are staffed by locals from our estate villages, who are meticulously trained to meet international standards of hospitality by leading professionals.
• How much potential does such offbeat Tourism have in Bengal?Like Tea Tourism?
Emphasis on experiencing pollution-free eco-tourism anywhere in the world is gaining popularity in recent years.We offer best hospitality, comfort, food and beverages,multiple activities on the estate and day visits to prominent places of interest in the area. Hence, our offbeat tourist destination does work and has been very popular.