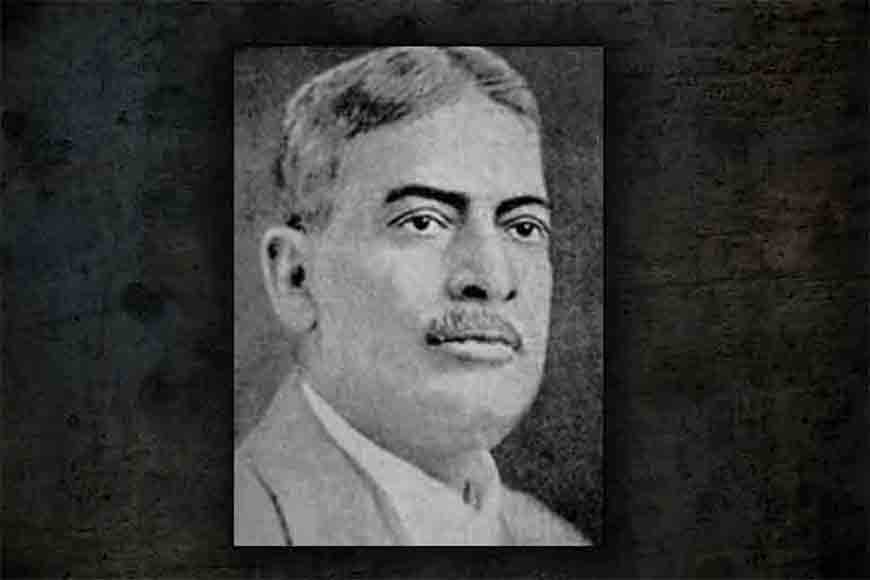 We know Upendranath Brahmachari, popularly called U. N. Brahmachari, as the man who found the medicine for deadly Kaalazar. But many of us do not know he was also the founder of the world's second blood bankand the first Indian administrator of the Indian Red Cross Society. He started his research work at Nil Ratan Sarkar Medical College, formerly known as the Campbell Medical School.
There was a time when arsenic, mercury, quinine and antimony tartrate concoction was used to treat Kaalazar, but they were not effective.After research, Upendranath separated urea from sodium antimony and made a compound with urea and antimony named Urea Stebamine. He himself did not know that the discovery he made would save millions of lives. Kaalazar is a deadly disease of rural India, particularly Bengal and Chotonagpur belt that is spread by a vector, sand fly. The first output of his experimental medicine was tested on rabbit. Post observation, Brahmachari found the compound was highly effective against Kaalazar.
The first publication of Brahmachari's discovery came in the 'Indian Journal of Medical Research,' where it was described how eight patients suffering from black fever were treated. He had also mentioned how toxic the compound was.Later, 'Indian Medical Gadget' published his experience on this discovery. In the history of medical science, long before the discovery of penicillin by Alexander Fleming, the discovery of anti-micro bacterial drug by Bengal's Brahmachari was made. Thus, this discovery is considered a milestone in medical science.
Upendranath was a student of Presidency College and then a student of Calcutta Medical College. He stood first in Medicine and Surgery. He was always a sincere and meritorious student. He completed his MD and Phd degrees from the Calcutta University. His research topic was breakdown of red blood cells. Upendranath took a retirement after working as a research scholar for a very long time. He wanted to bring a revolutionary change in his works. He established 'Brahmachari Research Institute' at his residence in Cornwallis Street which was the meeting point for many young scientists. His famous works on medical science is 'Treaties of Kala-azar'. He was a member of England's Royal Society of Medicine. He was appointed as the President of Indian Science Congress at Indore. He was associated with a number of social organizations.
For his work on Kala-azar, the Calcutta School of Tropical Medicine and Hygiene awarded him Minto Medal. In addition, the Asiatic Society of Bengal honored her with 'Sir William Jones.' He also got the 'Kaiser-e-Hind' gold medal. Upendra Nath was nominated for the Nobel Prize for the breakthrough in medicine, but his name was dropped at the last moment. However, the Royal Society of London gave special honor to him.
But the idea of a blood bank was revolutionary indeed. Kolkata was then the capital of British India and the first blood bank of India was set up by Brahmachari. In those days there was a huge demand for blood as the World War was on and hospitals were flooded with injured people.