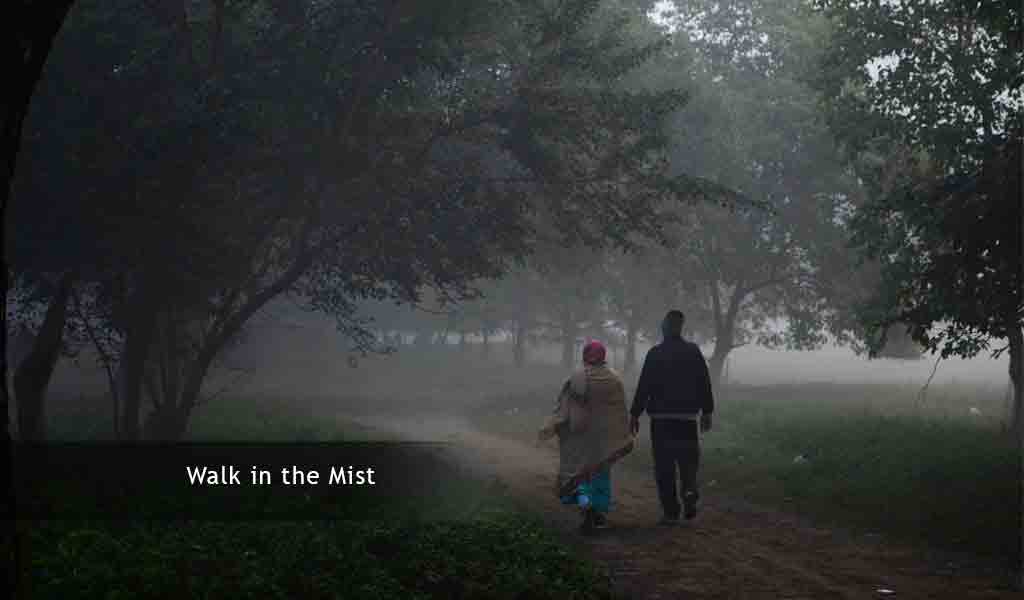 IMaidan is just not the 'lungs of Kolkata,' it is also a tale woven in fun and amazement. Be it the tiny ponnies grazing on its lush grass, the dancing fountain with its light and sound splendor or even the balloon walas trying to sell their goods to passing cars. But Maidan turns a new leaf every winter. Misty mornings, often covered with mist and smog, sweepers raising a cloud of dust while pushing away the heap of dried leaves or the enthusiastic morning walkers of all ages braving the chill to warm themselves up.(KIFF).

Photographer Santanu Paul has been successful in capturing all these moods of a wintry morning at Maidan. Watch through his lens.
Herding away
To the unknown
Maidan football
From the dust
Breathe in and out
Sweep, sweep, swept away?
Jog Kolkata Jog