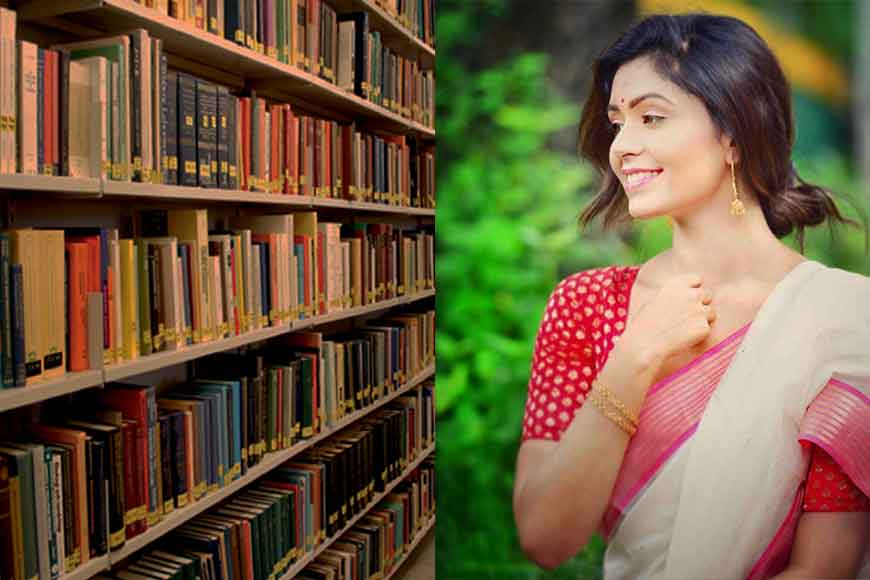 Popular Tollywood actress Ritabhari Chakraborty has found a new meaning to life away from the arc lights of glitz and glamour. Long ago, she had expressed her desire at an event at the Starmark Book Store, that she wished to work with deaf children, most of whom cannot speak also. Ritabhari wanted to start a library for such children and students. Now it seems her dreams are coming true.
The Starmark Book Store authorities have stood strong by her dream and have extended their support in this noble endeavour. The library recently started its journey. Ritabhari wants the entire society to participate in this initiative and to collect a variety of books for her library through crowd funding. Many books have already been donated by Starmark.
Ritabhari is an avid reader herself and falls back on books in every sphere of life. She feels that books have the capacity to act as a guide and capable of changing the direction of one's life. Reading books creates an impact and can change lives of deaf and dumb children. Ritabhari has started a library with 72 such children and she believes that this endeavour will truly make a difference in their lives.