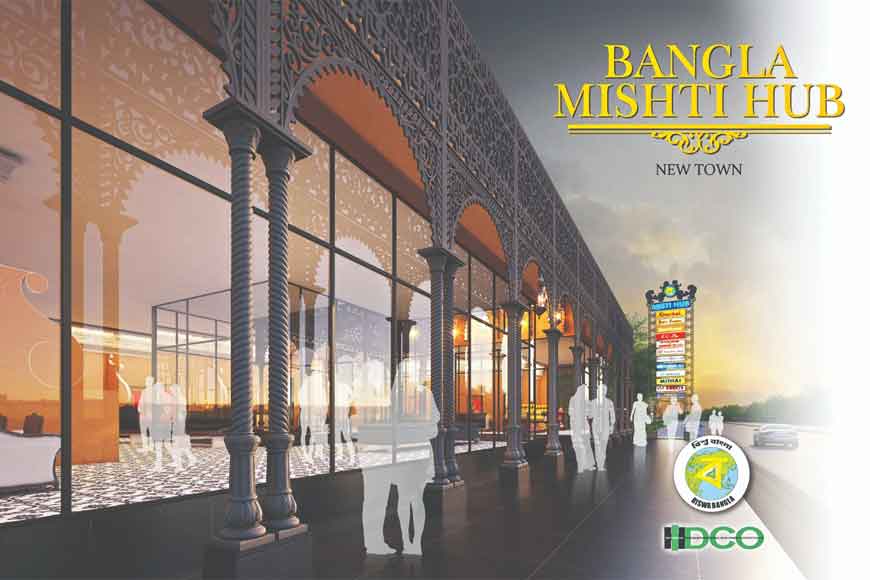 Bengal is known for its sweet tooth and the state government has taken different innovativemeasures to encourage food tourism in different parts of the state. Today, the new Mishti Hub opened at New Town will be an addition to that effort and everyone is hopeful that it will draw many tourists too. The hub is close to Netaji Subhas Chandra International Airport, hence for those travelers who wish to carry back Bengal's sweet delicacies will get an easy chance to do so, instead of carrying it from the city centre itself.
Also, most corporate travelers tend to stay in the star hotels that have come up in the New Town area. Keeping that in mind, the Mishti Hub with most well-known sweetmakers of Kolkata has come up in New Town. Traditional sweets of shops such as Balaram&Radharaman Mallick, Girish Nakur, K.C. Das, Banchharametc will all find place under one roof. The ambience of the hub reflects an old zamindar house, where there are 10 of the oldest and longest surviving Mishti brands of Kolkata that have their stand-alone shops within the city for more than 25 years. The 11th shop will be selling regional sweets from different parts of the state, such as Sitabhog and Mihidana from Burdwan, Langcha from Shaktigarh, Chhanabora from Murshidabad and Sarbhaja from Krishnanagar. Each of the 11 shops will have three compartments: display section, cash section and delivery section.
Food connoisseurs of Bengal will also from time to time get a taste of different food festivals where they will get a chance to indulge their sweet tooth under one roof, instead of hopping on and off from shop to shop in north, south and central Kolkata. This project is done by Housing Infrastructure Development Corporation (HIDCO) and will feature on the list of new tourist attractions in Kolkata.