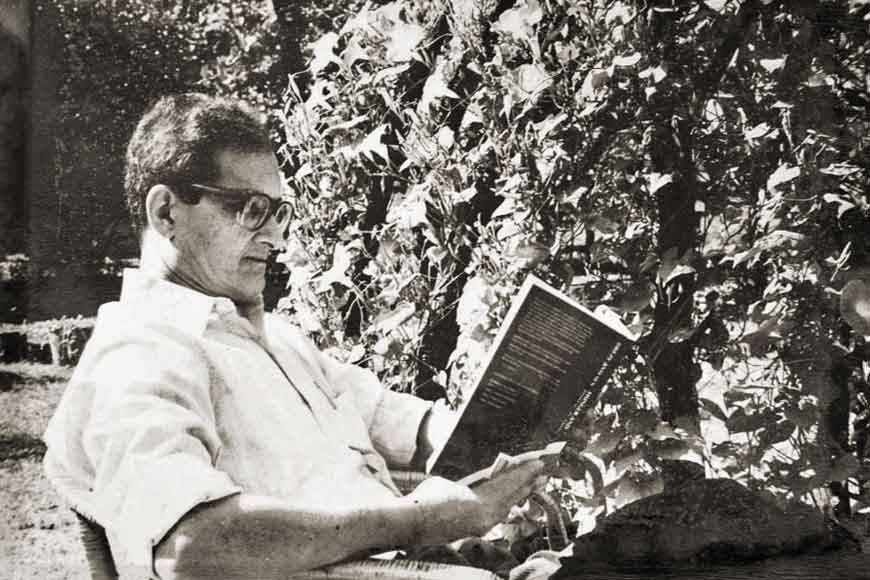 In this series GB brings to readers influence of various geographical locations and homes in the life of Nobel Prize winner Amartya Sen, the man who rose from Bengal to conquer the world of Economics. He celebrates his birthday in November, and we carry this month-long series on several unknown facts about Sen. This episode centres around Jagat Kutir and Dhaka University
Jagat Kutir means 'The cottage of the World.' That was the name of Amartya Sen's ancestral house in Dhaka. The name celebrated the memory of his paternal grandmother and partly his grandfather's skepticism of nationalism. His grandmother's name was Jagatlakhhi and she was immensely respected in the family for her wisdom. Amartya Sen's father was a teacher at Dhaka University and his paternal grandfather, lawyer Sharada Prasad Sen was also associated with Dhaka University, helping with its legal and financial management.
On his maternal side, Amartya Sen's mother Amita was the daughter of well-known Sanskrit scholar Kshiti Mohan Sen who taught in Visva Bharati in Santiniketan. Amartya Sen's childhood thus was spent in an environment where different worlds and geographical locations converged. They had visitors in their Dhaka home from across cities like Calcutta, Delhi, Bombay, Hong Kong and even Kuala Lumpur. He says: 'In my childhood imagination, they covered the entire earth. I loved sitting next to the fragrant champa tree in the verandah upstairs, listening to the exciting tales of travel and adventure, which I hoped some day would come my way as well."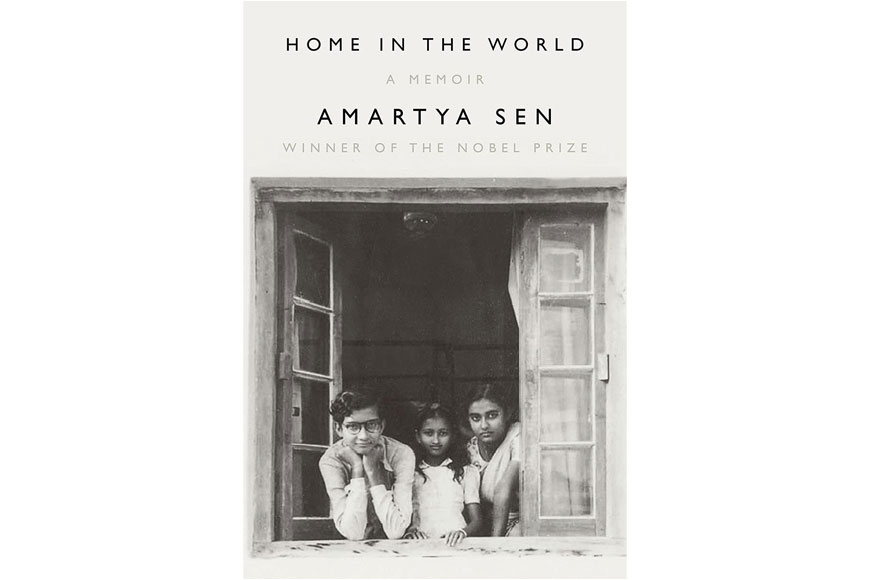 His mother's family were very close to Rabindranath Tagore. Mother Amita was a skilled stage dancer and danced in a new style that Tagore had developed. She played the lead part in many of Tagore's plays and dance dramas, even on stage in Calcutta and in those days no women or girls from 'good families' were supposed to perform on stage. Even a hundred year's ago Tagore's school allowed equal opportunities to girls and boys and Amita even learned judo in school.

Even Amartya Sen was named by Tagore himself. 'Amartya' in Sanskrit means someone from a place where people do not die, that is heaven. Sen was particularly close to his maternal grandmother Kiranbala who was a talented painter and potter and highly skilled as a midwife in Santiniketan. She had given enough knowledge on science of birth, use of medicines, antiseptics, healthy child birth and so on to child Amartya. He even got the first taste of the knowledge of why the child death rate was so high in India and even that of mothers. Later, maternal mortality and child morbidity were part of Amartya Sen's research interests. May be the seed was sown by his grandmother.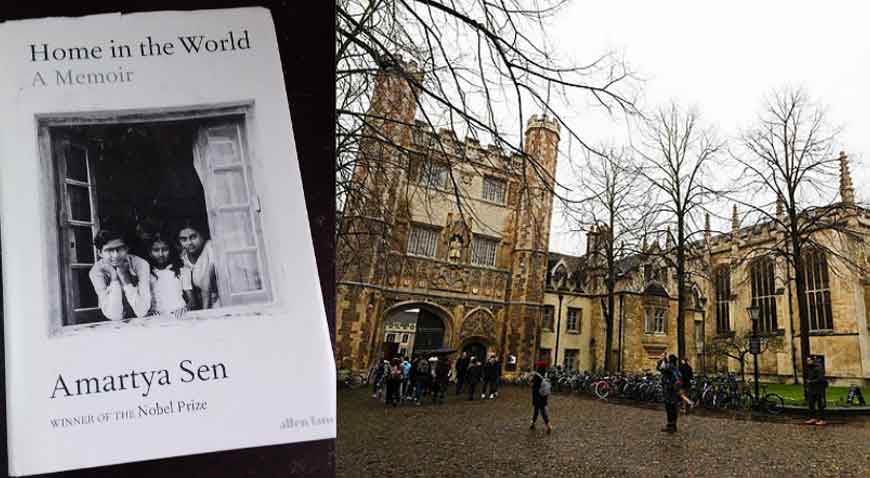 Image Courtesy :https://peripateticperch.com
Amartya loved both Dhaka and Santiniketan in his growing up years. But he says: "My earliest memories were not of either place. Those were from Burma, where I went with my parents just before my third birthday. We arrived in 1936, and stayed until 1939, where my father had a 3-year visiting professorship at the Mandalay Agricultural College, on leave from Dhaka University. I was very excited about the travel but leaving Didima was not easy. I was told afterwards that when we first sailed from Calcutta to Rangoon and I saw the receding figure of Didima on the quay, I desperately tried to stop the big ship from continuing to move with loud protests."
(To be continued)
(Source: Home in the World – A Memoir)