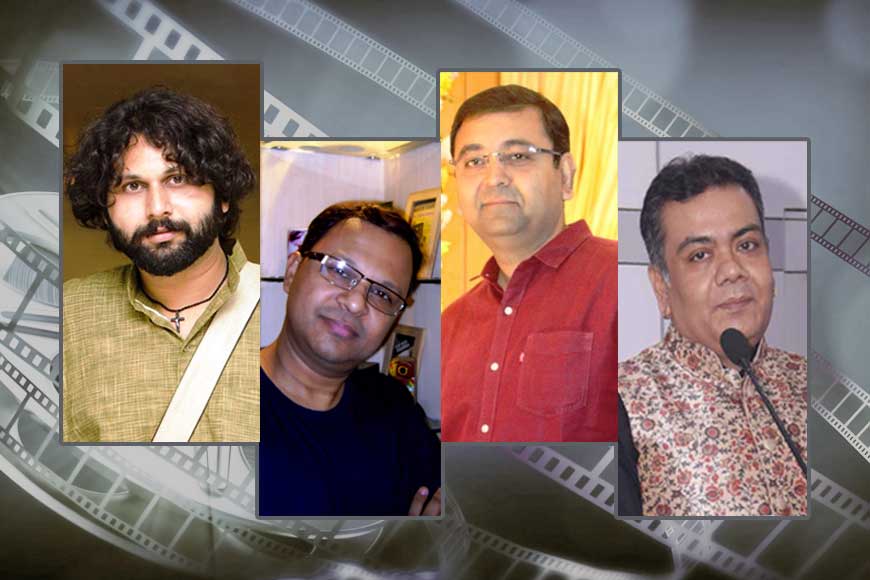 When it comes to contemporary Bangla cinema, quite a few young directors are seemingly no longer bothered about theatrical releases of their films, apparently content with screening them at film festivals - big, small and unknown - both for short and full-length feature films. Or holding small, private screenings at mini-theatres. Why is this happening and how far does this work for young directors, both famous and trying-to-be-famous?
One reason for the reluctance is the dwindling number of theatres in the state, which has obviously led to a monopoly among exhibitors, about which film will release when and how long it will be allowed to run. Single-screen theatres run each show with a different film, so it is truly difficult for a filmmaker to sustain a theatrical run for his/her film.
This critic spoke to a few directors in Bengali cinema and a veteran critic to find out their approach to theatrical releases versus festival screenings and private screenings to an invited audience, or even OTT screenings.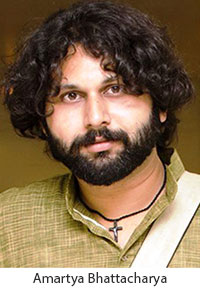 Amartya Bhattacharya has made feature films which have rejected theatrical releases in favour of festivals across the map, a situation he seems quite happy about. His new film Adieu Godard has been no exception to the rule either. "Every filmmaker wishes for a theatrical release, but there are practical issues which are hard to overlook. Take my Bangla film Runanubandha. It represented India at major international festivals including the Moscow International Film Festival, KIFF (International Competition), Oakland, Cardiff, Ethiopia, and others. It also won a few international awards. However, when it comes to theatrical release, it is a different ball game. I was lucky that the film was released theatrically at Nandan II and ran for three weeks. But in general, a theatrical release is a very uncertain and dark zone.
"At festivals, we can compete with quality. It is 'cinema versus cinema'. But for a theatrical release, factors like star cast, PR budget, distributor's influence, etc determine the fate of a film in a big and ugly way. It is never a fair game. An industry film can pump in money which we cannot. A film without PR will hardly be talked about. Filmmakers like me can take a step back and say - I don't care. I am not bothered. But the reality is that we are bothered, but helpless. What is a filmmaker's choice after all? Cry forever, or make the next film? I'll certainly choose the latter."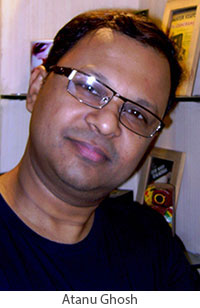 National award-winning filmmaker Atanu Ghosh, who has been directing films first for a satellite channel and now, full-length feature films like Mayurakshi, Robibar, and Bini Sutoy, is definite in his views. "For me, a theatrical release is important. Cinema is more about emotional involvement. Audiences have a responsibility to travel to different worlds they wish to see, and it is the responsibility of filmmakers to take them on that voyage of discovery. The act of affecting people in theatres inspires and challenges a filmmaker. It is a process that captivates them, or causes them to laugh, scream and yell together! You cannot get the same feeling watching on television, a laptop, or a cell phone. The business module has been expanded by OTT. Additionally, our films are viewed around the world, and audiences are becoming less compartmentalized. That is a big step forward. But filmmakers of the new generation should come up with their own visions for the big screen. This is the only way the art of cinema can grow and expand."

Atanu Roy, a journalist with United News of India who has been observing how the screening of Bengali cinema has evolved over time, says, "I think we have overlooked a paradigm shift in the passion for filmmaking. Earlier, filmmakers used to think about reaching more people. Now, some directors send their films to different festivals but do not think about releasing them at all. I have noticed that many filmmakers now think their films are exclusively for connoisseurs. They sound like a wisenheimer (arrogant or smug), to say the least. I think it's also very painful and somehow, mistreating the art of cinema. In our country, cinema is still part of the entertainment industry, whose core commitment has always been to engage and entertain people. That commitment cannot be averted by filmmakers."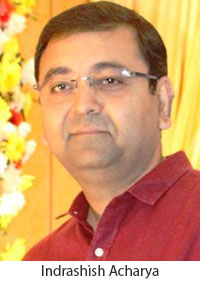 Indrashish Acharya, a talented filmmaker who made news with his debut feature film Bilu Rakkhosh followed by Pupa, a brilliant film on euthanasia, and was recently in the news for his film Parcel. But the award-winning filmmaker is angry about the state of things.
"Releasing a film is an expensive affair, whereas making films is negotiable. In the era of digital cameras, anyone can make films and define it as a new form of filmmaking. At least, venting the creative energy brings relief to the maker and transforms him/her to a filmmaker. There are a plethora of film festivals with so many sections and names and no one cares, except a few, about the standard. Audiences either look at prominent ones like Cannes, Venice and Berlin along with a few European, Asian and American ones, or look at the floral laurels printed on the posters.
"A few directors sometimes think their film is not for a theatre audience because it is too philosophical or full of cinematic wisdom that goes beyond the reach of a 'normal' audience. Release is dependent on marketing, social media promotions, advertising, where reaching the target audience is both complex and expensive, including fighting big production houses.
"Many new and independent filmmakers cannot invest even a basic amount for marketing and release. They prefer to exhibit through other media, maybe OTT or film festivals. Many new films from various parts of India seem to follow the lines of films that have already cracked the ticket to eminent film festivals. Abundance of OTT platforms have made filmmakers optimistic about getting their films released. But what do the terms 'OTT film' and 'festival films' even mean?"
Meet Sudeep Ranjan Sarkar. He is not just a filmmaker but is also an actor, writer, and editor of films that are screened only at international film festivals because he does not apply for censorship for any public or OTT screenings. Why?
"I have a problem accepting two different monikers, art cinema and commercial cinema, as if so-called art cinema is made for free, without any money spent. My films are not released in India ever, and I am not interested in releasing them in theatres or for private screenings."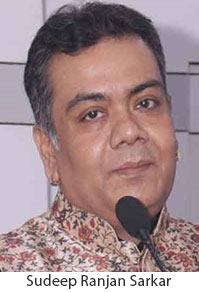 Sarkar proudly claims that he has begun a popular art house film festival called NEZ International Film Festival, where filmmakers converge for three days to showcase their cinema. "It is more like a village fair. Some films, if shown in theatres, may not fill a single theatre even for a day. That does not make it a bad film. It is just that the right audience has not seen it. Through my film festival, I make this happen. I have introduced some great actors in Indian cinema and abroad through my cinema. I believe in letting people decide what they wish to watch. I am like a crusader in the world of independent cinema. Many people call me a game-changer. I prefer calling myself a game-disrupter. I am currently planning to come up with our own OTT platform to help filmmakers," he says.
Sarkar says he makes films for his own creative satisfaction and the views of his audience to not bother him at all. Apparently, many others are beginning to share that approach.