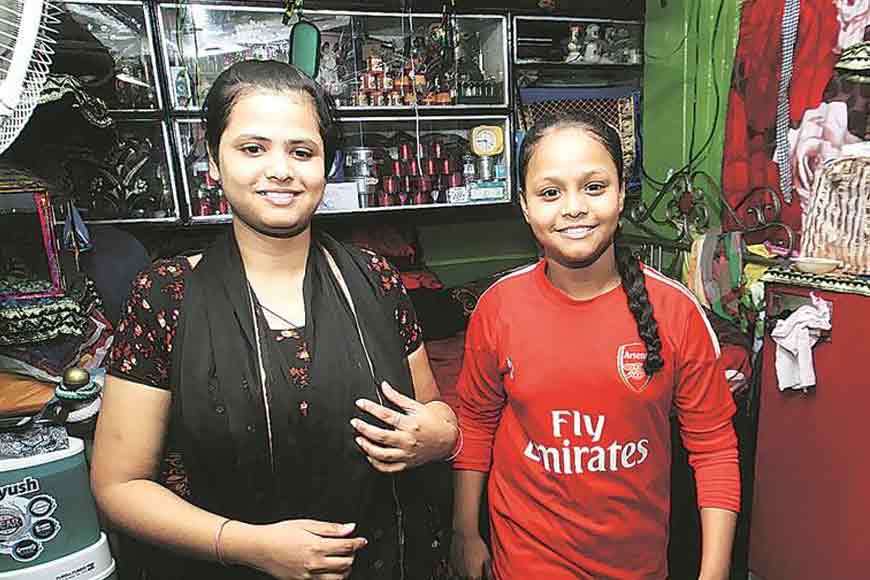 Razia Shabnam lives in a shabby shanty in Kolkata's Kidderpore. She has been a boxing coach since 2001. She is also one of India's first women boxing coaches and international referees. In case you still aren't impressed, these bland sentences hide a wealth of meaning.
Razia's upbringing in a traditional Muslim family ought to have groomed her for marriage and life as a homemaker. But her father Rahat Ali Khan was different, encouraging all his children to play sports and be physically fit. "When I started out, people used to treat me like I was doing something dirty," Razia remembers. "But my father supported me. He used to tell me to keep my eyes on the goal and not worry about the circuitous path to reach it." Today, Razia coaches with the intention that her protégés, especially the girls, should make something of their lives, learn to respect themselves. When she began to coach, the distance from her home to the gym was a long one, but she was certain about her goal. "Boxing teaches you to stand within a circumscribed space and focus on your target."
Even today, for a woman to establish herself as a boxer is like an average man wanting to conquer Mount Everest. Boxing defies every popular concept of femininity in a patriarchal world - softness, charm, fragility, beauty, coyness - breaking all traditional notions of women in every single way. Within this ambience, it is almost a shock to find a group of Bengali Muslim girls. along with some Hindu girls too, struggling to attain excellence in boxing, not just as a sport, but also as a means to empower themselves.
These girls make up the subject matter of Burqa Boxers, a documentary feature directed by Alka Raghuram and co-produced by Deann Borshay Liem and Premlatha Durham. Says Raghuram, a filmmaker and multidisciplinary artist, "I grew up in a small town, with the societal pressure to conform to the 'right way' as a girl, so I could be safe from the big bad world. To recognize the conditioning and chip away at it has been a lifelong journey. I empathize with the characters in Burqa Boxers and want to focus on their awareness, grit and courage, especially in the current context of sexual violence against women in India. While an increased dialogue about violence raises awareness, news stories of rape and violence also validate the view that the only safe place for women is their home, reinforcing the status quo. In Burqa Boxers, I want to tell the story of girls and women who are taking steps to change the way they think about themselves and their role in society."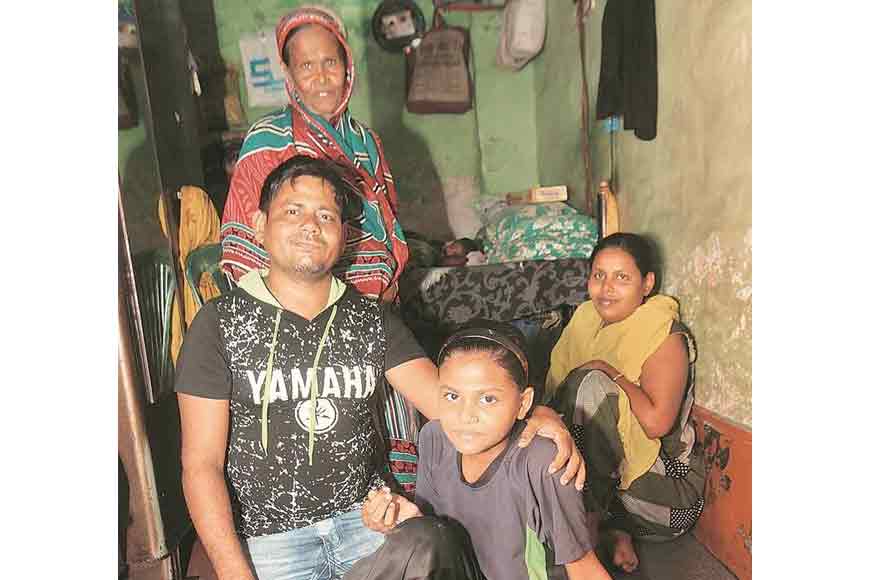 Burqa Boxers was developed with the support of ITVS Diversity Development Fund and was invited to the Open Doors co-production market at the Locarno Film Festival in Switzerland, where it was awarded the top prize of Grant Open Doors. At the time, it was a "work in progress". The 1 hour 24 minute film is filled with action and drama, dotted with real-life stories of how girls rose from the debris of their lives through boxing.
The film is well paced, edited and dramatized, and spans the lives, dreams and tragedies of girls from very poor families, who are being trained in self-confidence under the inspiring and committed coach Razia. The film opens with Razia having fun with her small boy, asking him whether he wants to become a boxer. It then shows Razia gathering the stories of some of her students in a thread.

Razia is a coach in a Kalighat NGO called New Light, founded by Urmi Basu, which offers shelter to sex workers and their children, and to trafficked girls. The camera closes in on Putul Sarkar, a married woman with four daughters, whose husband sold her into prostitution because she had 'failed' to give him a son. "Social structures are completely fragmented. Boxing will give them the power to fight back when necessary," says Razia, who is wiser for her social status.
Taslima Khatun, a very young and gutsy boxing trainee, says that her original name was changed in honour of rebel Bangladeshi writer Taslima Nasreen. Her mother, Gufiya Bibi, came to visit her only two years after she was placed in a shelter home. "Her aunt was in prostitution," says Gufiya Bibi. "So I did not wish to disturb her and also wanted to keep her free of bad influences."
Among the other girls featured in the film who train under Razia are Ajmira Khatoon and Parveen Sajda, as they constantly try to find a way to negotiate poverty and tradition and learn to face the biggest obstacle in their paths - fear. The girls are shown chatting with each other and discussing why girls are discriminated against from childhood in a male-dominated society and why, within this ambience, boxing can truly help them not only to cultivate physical strength, but also open up job opportunities in the police force, for instance.
There is an emotionally moving scene where Ajmira, one of the best in the team, visits a dress hiring shop to hire a police uniform. She photographs herself in the uniform and happily makes copies of the picture. Whether she is able to join the police, we never know. The film informs us that those who win gold medals at the junior level are open to police jobs according to a statement from the state's Sports Minister. Ajmira's father Akbar Ali Khan is dead set against his daughter's training as a boxer, but she covers herself with a burqa and hijab before she walks the narrow lanes to the training circle. Ajmira and Tasleema are contenders for the championship. But there is a close bond between them.
About 15 years ago, women's boxing received a boost in West Bengal when Asit Banerjee, president of the West Bengal Boxing Federation and general secretary of the Indian Boxing Federation, along with a couple of other coaches like Mehrajuddin Ahmad, Sujoy Ghosh, and Jamil Alam, began training the girls. These were girls who had never won anything, had never been allowed to, and suddenly the sky was the limit.
The film closes with a sports festival organized at Beadon Street called Khelar Mela, a platform for such disciplines as wrestling, boxing and so on. One of the organisers says that it is not about prizes or about competition but more about togetherness, where the competitors watch others perform and also perform themselves. The mela is not to be taken seriously but its impact is very strong.
The philosophical Razia sums it up nicely: "Life is a boxing ring - there is a problem every day."
Burqa Boxers is available to view on the online streaming platform MUBI