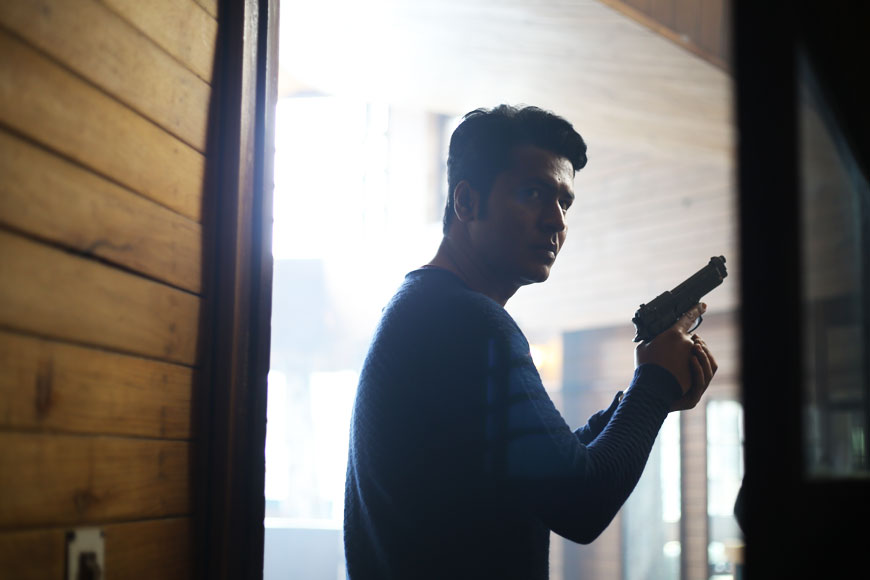 After a long hiatus, theatres in Kolkata opened at 50 per cent capacity with two very indifferent films, followed by two distinctive films by noted filmmakers releasing on August 19. One of these is Binisutoy, written and directed by National Award-winner Atanu Ghosh. The other is Mukhosh directed by the young and strapping Birsa Dasgupta, a third-generation filmmaker in Bengali cinema. Harisadhan Dasgupta, known as the father of documentary cinema, was his grandfather, and his father Raja Sen is a filmmaker too. His brother, settled in Mumbai, is also a filmmaker.
Atanu directed over 75 documentary and corporate films before stepping into feature films. He has won numerous awards like DD National Award, RAPA Award, Telly Samman, Shyamal Sen Smriti Samman and the National Award. He drew notice with his first feature film Angshumaner Chhobi, which made it to the Indian Panorama at IFFI 2009. It was awarded Aravindan Puraskaram and Lankesh Chitra Prashasti, the Kerala and Karnataka state awards respectively, for the Best Debut of 2009. His most widely screened film till date is Mayurakshi, starring Soumitra Chatterjee and Prosenjit as father and son with the NRI son visiting his father as the older man sinks slowly into dementia. This film was a reasonable commercial success.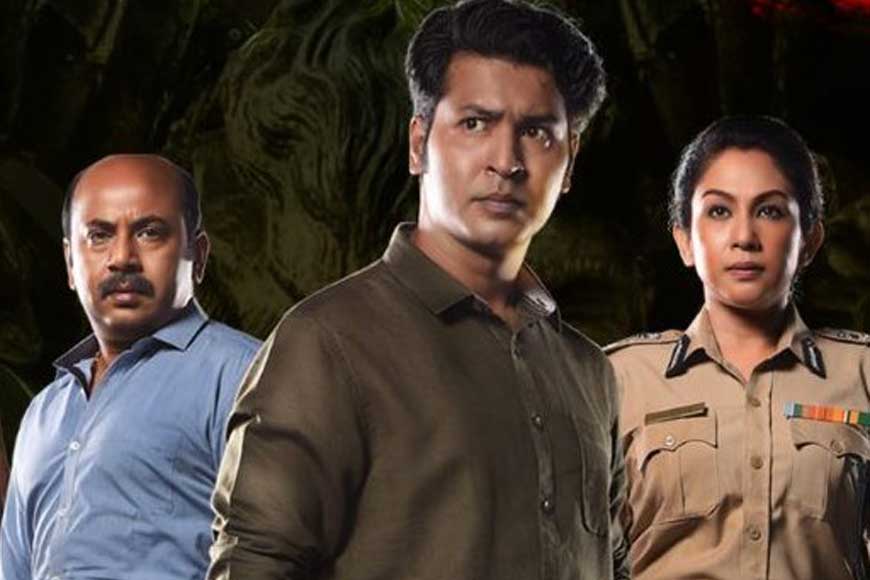 Mukhosh Poster
It is difficult to bracket Binisutoy under any definite genre but one may perhaps call it a social drama that explores different shades of human relationships. Mukhosh, on the other hand, is an unabashed psychological thriller filled with a bevy of characters of different hues that digs deep into the mindset of an 'invisible' serial killer who turns out to be an intelligent and diabolical man determined to avenge the wrongs that ruined his emotional bearings and his life forever.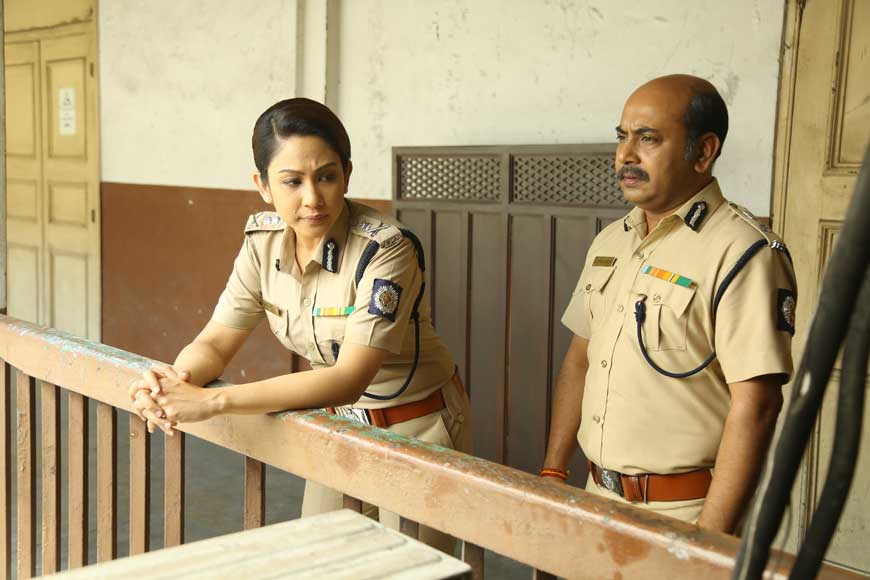 Mukhosh
Mukhosh, meaning mask, is an officially copyrighted Bengali version of the Malayalam superhit Anjaam Pathiraa (2020) written and directed by Midhun Manuel Thomas. Dasgupta, however, gives the film a distinct Bengali identity and for a pleasant change, this is certainly an adaptation whose finish, presentation, treatment and approach is a more polished, sophisticated and intelligent version of the original. Though it overflows with blood, gore and graphic violence, Mukhosh offers a fresh perspective on an ideal psychological thriller.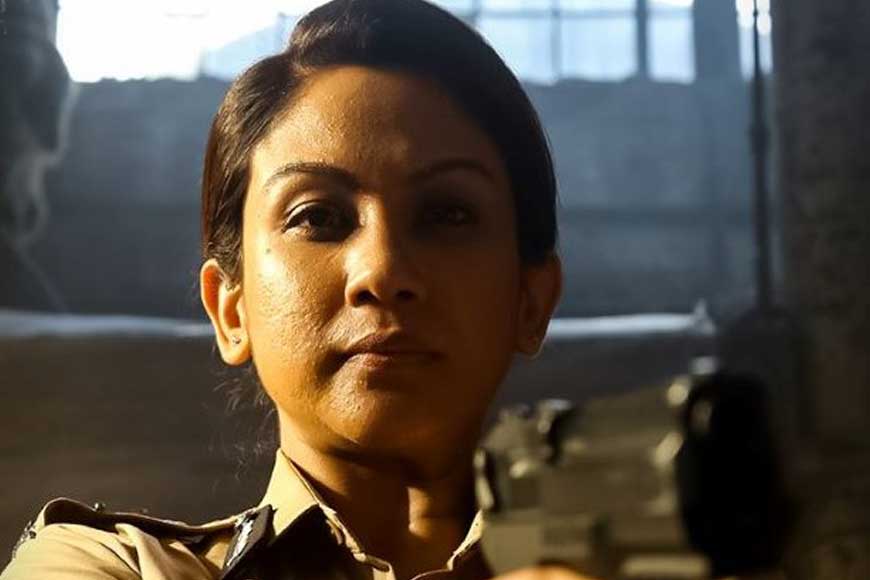 Mukhosh-Chandrey Ghosh
Binisutoy, besides Kerala International Film Festival, went to many prestigious festivals like River to River, Talhouse, Hawaii, Madrid and others. It featured among the ten best Indian films at the FIPRESCI India Grand Prix 2019, and the list included some of the most sensational films of recent times like Bombay Rose, Chola, Article 15, etc. Binisutoy won two awards at the Aurangabad International Film Festival - Best Screenplay and Best Music. At most festivals, it was hailed for its unique and unusual storyline, detailing and memorable performances.
"Translated, Binisutoy means no strings attached. But in the film, whatever happens between Kajal and Sraboni has no conditions imposed on it. The two people do not expect anything in return except a life-changing experience. So, I coined the English title 'Without Strings' to fit into the concept," says Atanu.

"More than being an edge-of-the-seat thriller, I would say it is a slow burn. It has no music but there is a background score, which I intended to keep natural. The actors had a lot of scope to express themselves. At times, there are dialogues and at times scenes demanding silence. The genres are drama and suspense," says Birsa about the subject of Mukhosh.
The story of Mukhosh, in brief, goes thus: Kingshuk, a consulting criminologist with Kolkata Police, finds himself investigating a ghastly case of repeated murders with only one common link. As his investigation unfolds, Kingshuk finds corpses of top police officials. That leads to an unexpected turn of events as he sets out to investigate the mysterious trail.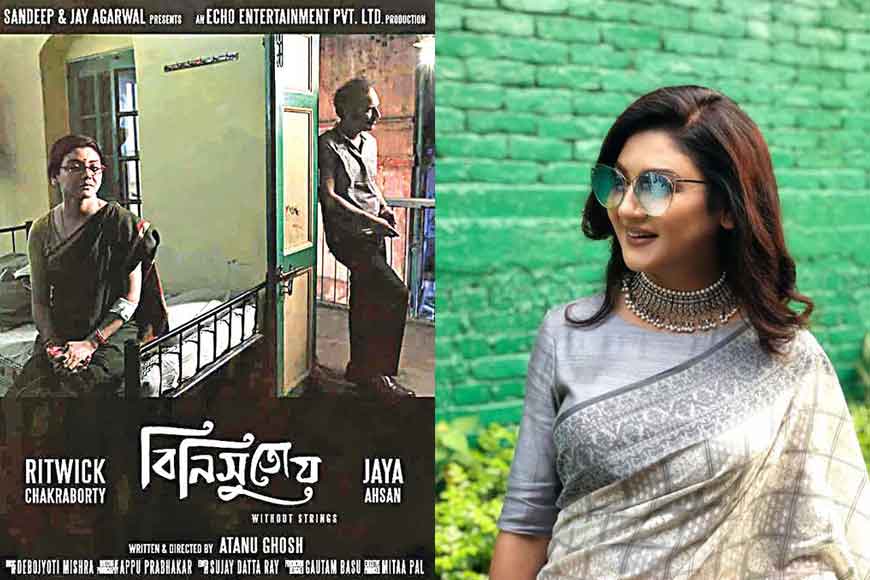 Bini Sutoy Poster
Mukhosh follows a web of dark truths as Kingshuk digs deep into the case. It has an impressive cast comprised of Anirban Bhattacharya, Chandreyee Ghosh, Anirban Chakrabarti, Payel De and Koushik Sen.
Says Birsa about his actors, "In Mukhosh, we experimented with acting and worked out a school where the audience should feel no one is acting. As a group, we the audience love drama and a bit of animated acting. But I felt that a film like Mukhosh does not need any acting. It needs people to be normal and be themselves and to do that, very good actors are needed."
Bini Sutoy
Mukhosh is a film in which the deeply flawed villains are actually policemen who, in the past, have ruined the life of a growing young boy. This conveys a greater crisis, closer to the heart of social order. The criminal psychologist Kingshuk keeps asking himself – who is the greater threat to society, the one who kills as he is mentally unstable, or the one who kills though he is mentally stable?
Binisutoy, without giving the storyline away, is about a man Kajal Sarkar (Ritwik Chakraborty) and a woman, Sraboni Barua (Jaya Ahsan). They are two strangers who try living a different life after they meet at the audition of a reality game show. Through a strange turn of events, the journey of these two ends in an engaging drama.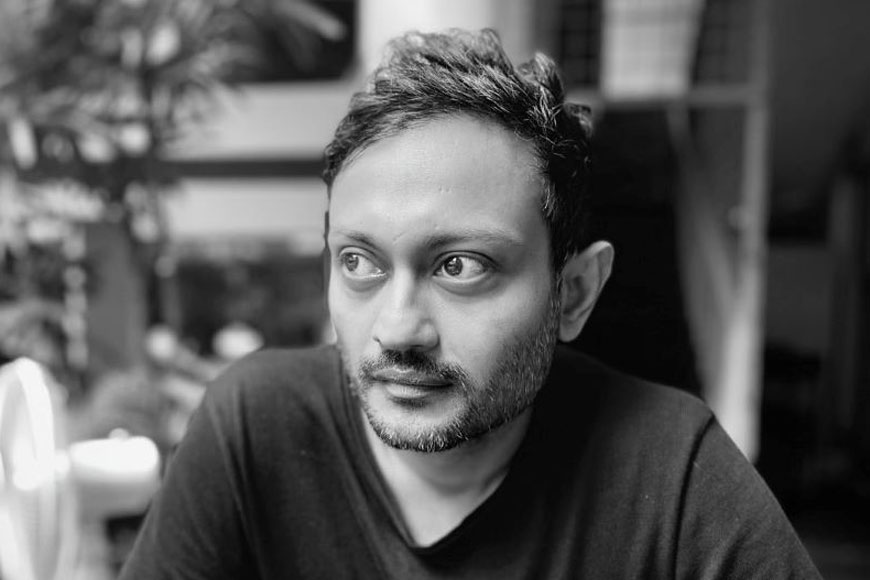 Birsa Dasgupta
Says Atanu, "I believe the urge to live differently comes from a sense of barrenness. You have completed another day of your life. But something is missing. Why on earth do we feel that something is missing in our life? Is it because our life is just like all others? Mundane? Ordinary? Typical? Perhaps. Such feelings drive us to try something extraordinary. That is what Binisutoy aims to explore - the urge to try living differently through some strange pattern of existence that would bring fulfilment and perhaps add some meaning to our life. One needs guts, a lot of willpower and a lot of zest for life to redefine the identity we are born with."
Mukhosh has no songs as the director believes that such a taut, tightly scripted suspense thriller does not need any. Binisutoy has a melodious and low-key background score with two songs and a Tagore number. "The two songs (penned by Debojyoti Misra, the music director himself) have such powerful lyrics that they offer an alternate level of understanding. I had the Tagore song right from the scripting stage," says Atanu.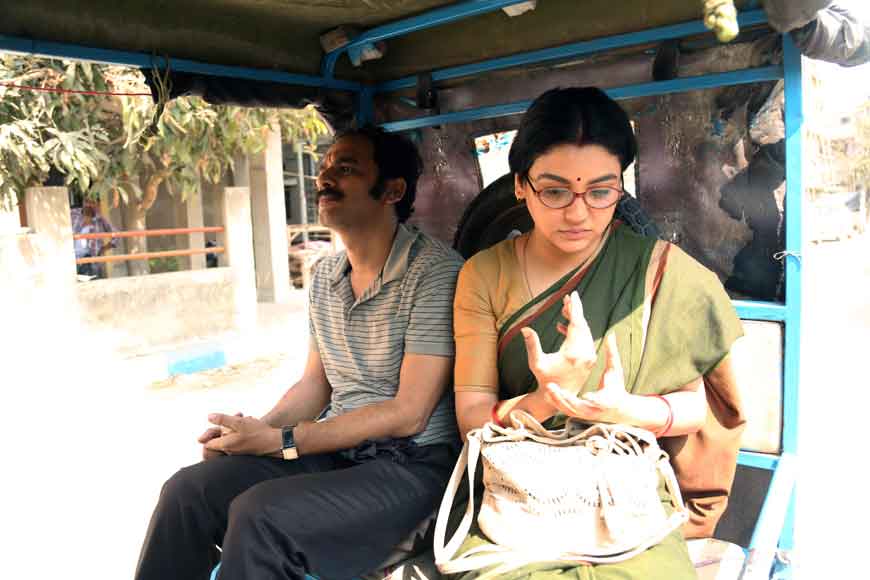 Bini Sutoy
Ghosh treats his film with his subdued, low-key touch where silences and spaces speak more than dialogue. This comes across in Binisutoy. Mukhosh, on the other hand, is an electrically charged murder mystery filled with dynamic action. Interestingly, both deal with how some individuals challenge the very meaning of the term "identity" as we have been conditioned to understand it and yet, they are so distanced from each other.