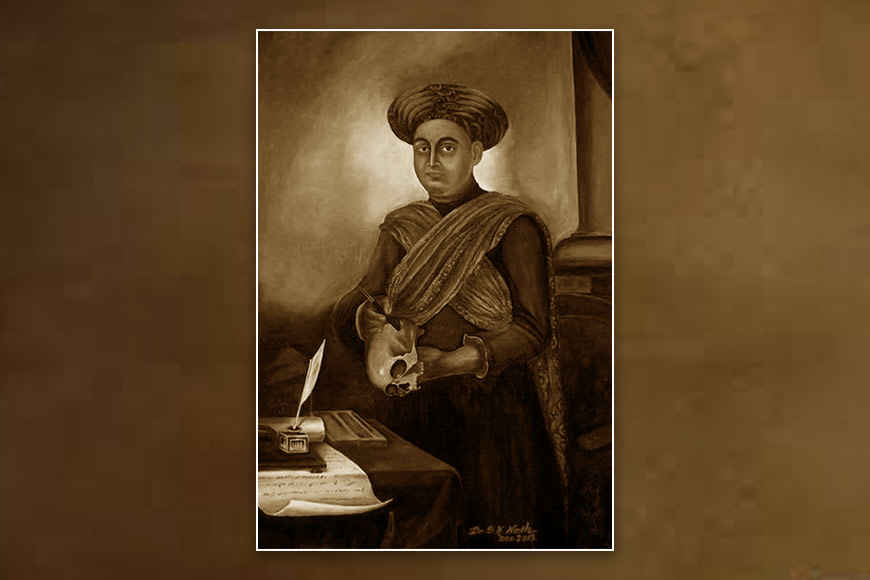 Old Calcutta has been the city of many 'firsts.' From science and technology to literature and revolution, the old city was witness to several milestones. The year was 1822 when the first Native Medical Institution was established in Calcutta and Dr Madhushudan Goopta, a Bengali medical practitioner, joined as the head of the institution. In 1833 William Bentinck committee felt the need of a medical college 'for the education of the natives'. Consequently, a new medical college, christened as the Medical College Kolkata was established on 28th January 1835. Its purpose was to train native youths irrespective of caste and creed.
The new college ushered in a new era in the history of Indian medical education. It was the first institution imparting a systematic teaching of western medicine in India. Dr. M J Bramley was appointed as the first superintendent. Surgeon Dr H. H. Goodeve joined as the professor of medicine and anatomy. Only one member of the staff of the erstwhile Native Medical Institution, Pandit Madhusudan Goopta, an Ayurvedic practitioner trained in western medicine was transferred to the new college as a demonstrator from Native Medical Institution. Goopta's appointment created a huge uproar at that time since European scholars had monopoly in Calcutta Medical College.
Goopta was born in 1800 in a Vaidya (traditional medical practitioners) family that has been practicing Ayurvedic medicine for generations, in Baidyabati, Hooghly district. His father was a renowned Ayurvedic physician and wanted his son to follow in his footsteps, but Madhusudan was inattentive in his studies and his father literally expelled him out of the house. A slighted Madhusudan vowed to prove his worth to his family. He came to Calcutta and took admission at Sanskrit College to study Ayurvedic medicine. He worked as an apprentice for a brief while with Ram Kaviraj. A couple of years down the line, the Ayurvedic medicine department at Sanskrit College ceased operation and Madhusudan joined Native Medical Institution. From there, on March 17, 1835, he joined Calcutta Medical College.

On January 10 1836, Goopta broke the prevalent social taboos and came forward to dissect a human corpse. He was the first Indian to do so. Defying the ancient prejudice, Goopta carried out the dissection work on a dead body with the assistance of four students who were Rajkrishna Dey, Umacharan Sett, Dwarkanath Gupta and Nabin Chandra Mitra.
However, this task was not as easy as it sounds now. This was a period of turmoil in Indian society as a whole. Dissection was a taboo in India at that time. Due to native prejudices and superstitions, it was impossible to cultivate a cadaver, be it a human body or a carcass. This was the time when social evils like female infanticide, sati, child-marriage, polygamy, caste system, purdah, ban on female education, and widow re-marriage etc. thrived. Religious superstitions and social obscurantism were also prevalent across the country.
The momentous event was duly celebrated and 50-round gun salute was fired from Calcutta's Fort William. It was also Asia's first human dissection. Renowned educator, mathematician and polyglot, John Elliot Drinkwater Bethune wrote: "All the entry and exit gates of Medical College were locked well in advance to prevent conservative natives from perpetrating any untoward incident within the premises of the college." From this observation it is clear that the situation in the city at that time was not at all conducive to this historic event.
There was an acute shortage of para-medical personnel, and to resolve the dilemma, a para-medical class, also known as the "Military class" or "Hindustani class", was founded at the CMC in 1839. Taught in Hindi, it supplied army, but was not initially successful. Restructured around 1844, Goopta became its new superintendent (1845). In 1848, he was promoted to a first-class sub-assistant surgeon. For the convenience of Bengali students, similar Bengali class was later established in 1852, with Goopta again appointed as its superintendent. His book 'Anatomy' was published in 1853. Goopta was a pioneer who coined the word Shoreer-vidya in Bengali, to clarify the concept of physiology or anatomy as we know it now.
Goopta developed diabetes mellitus and following a dissection, contracted an infection which led to gangrene of his hands. He subsequently died of septicaemia on 15 November 1856. His journey from Baidyabati in Hooghly to Calcutta Medical College was a long and arduous one , fraught with challenges at every step but he was a fearless physician who took everything in his stride. We may have forgotten him but the entire Indian medical science fraternity will be indebted to this man for his path-breaking work that opened up a new vista in modern medical studies.