Aspiring sculptors transcend visual disability to make Durga idols - GetBengal story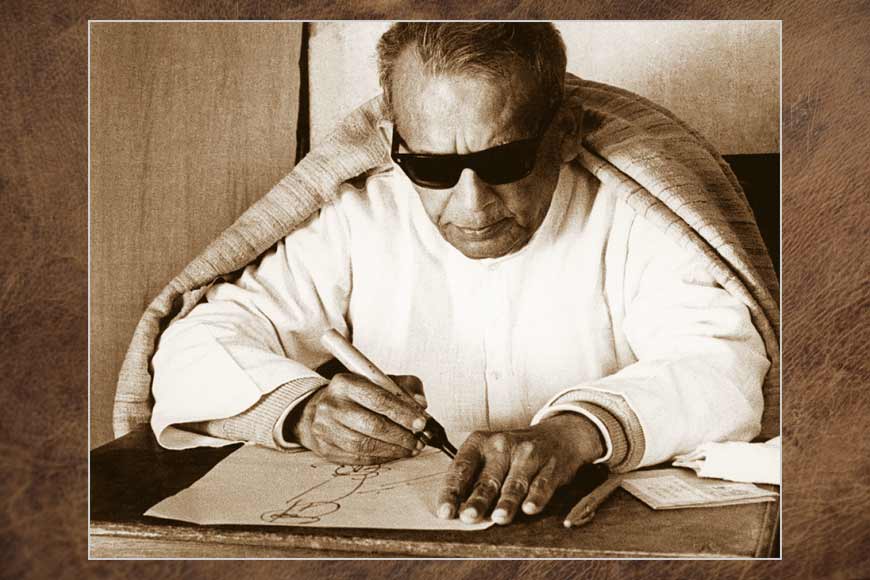 Legendary artist/author Benode Behari Mukherjee
Legendary artist/author Benode Behari Mukherjee (7 February 1904–11 November 1980) emphasized in one of his essays, that the sense of intuition is what truly allows an artist to understand an object by contemplation instead of observation.
On September 24, Kolkatans woke up to the steady patter of rain on the roof. It was a Sunday. A lazy Sunday morning awaited most, as there was no need to rush anywhere, no plans, no schedule, just a cozy Sunday stretched ahead, but not for all. 'Jol Chhobi,' a day-long art workshop for visually impaired artists had been organized under the aegis of The Colourful Mind, Kolkata. Renowned sculptor Bimal Kundu mentored the blind and partially sighted artists as they learned to shape figures of Goddess Durga and Lord Ganesha, along with birds and fruits like apples and bananas, which they had never seen. Kundu confessed he was a little skeptical when he was requested to take up the assignment since he had never attempted anything like this before. However, he took up the challenge, brought with him a few of his works for the participants, and gave them to touch and feel the works with their hands. He then gave them clay and asked them to make whatever they had felt with their bare hands. Kundu was amazed as he watched them modelled the figurines deftly. At the end of the workshop, he was dumbfounded to discover the brilliant pieces of sculptures. It was truly a revelation, not just for him but for all the dignitaries present at the venue to encourage the participants.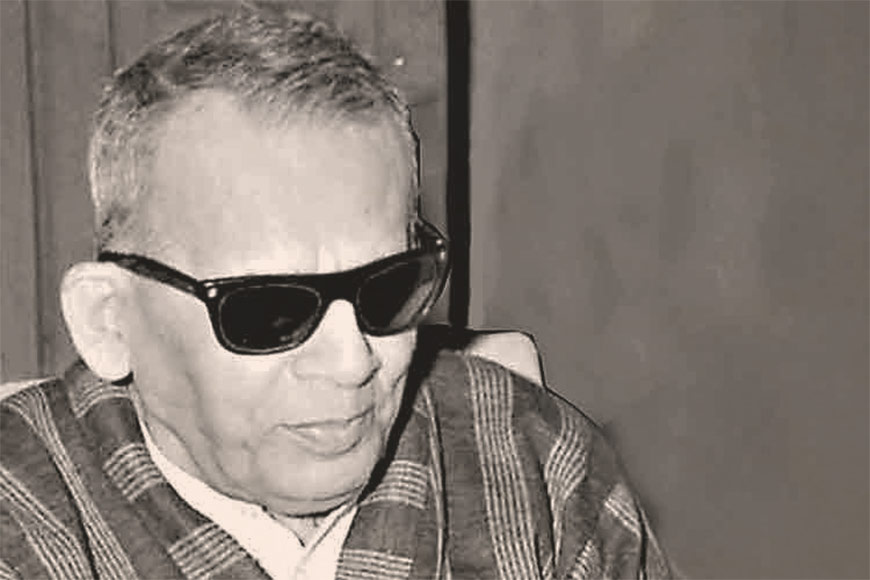 This was the first time that visually impaired apprentices worked on the theme, Maa Aschhen, and created Durga idols to usher in the joyous autumnal festival. In fact, three themes were curated in this workshop and one was special for Durga Puja: Maa Aschen (Mother is coming), the other two being 'Save the Tiger' and 'Heritage of Kolkata'.
Contemporary artist Bappa Bhowmick worked on the 'Save the Tiger' series. Bappa's art is highly evocative and incredibly thought-provoking, offering viewers a unique perspective on the world around them. His works offer a deep dive into the primal instincts and core feelings that make us who we are, shedding light on the complexities of living in a community of others. The tiger is a unique animal, which plays a pivotal role in the health and diversity of an ecosystem. A plethora of factors including global warming and deforestation has endangered the big cats. Bappa's paintings dwelt on measures to save tigers and save the environment. All artists who attended this workshop made theme-based artwork. These creations will be part of an upcoming exhibition scheduled to be held on the auspicious day of Mahalaya.

Despite bad weather conditions, a host of dignitaries from different fields was present at the venue to encourage the participants. Renowned film director Goutam Ghosh was the chief guest and he was candid in his appreciation when he said art has no limitations. This is an inner feeling and many unsung and deprived artists get recognition through this kind of initiative. Several well-known city artists including Subhaprasanna, Debabrata Chakraborty, Tapan Mitra, Rupchand Kundu, Hiran Mitra and Subrata Gangopadhyay had also trooped in to cheer the participants. Veteran singer Protul Mukhopadhyay moved the audience with his soulful renditions. Anindya Chattopadhyay hosted the day's proceedings.
Just as legendary artist Benode Behari Mukherjee's tactile consciousness and creativity substituted his sight and lent him new ground to discover, similarly the visually impaired participants transcended their disability and displayed their ability to make long and confident strides in the world of creativity.