Back when Frida Kahlo chose saree instead of her iconic Tehuana-style floor-length dresses!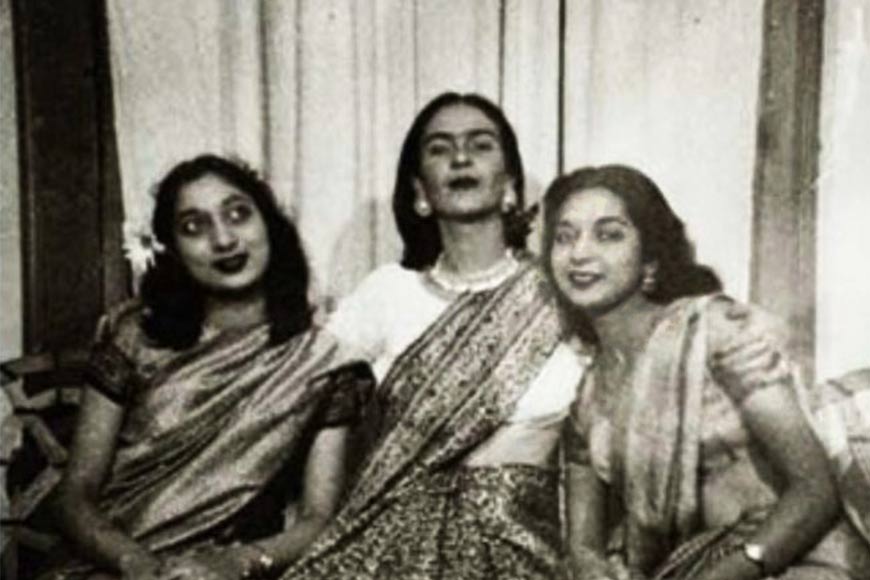 Bengal's cotton and printed handloom sarees have long crosses oceans and continents and reached the inner sanctum of world-renowned designers. In an age when foreign brands like H&M are pursuing 'sarees' and designers like Sabyasachi to drape models and customers in their long six yards primarily, handloom cotton from Bengal, a photo surfaced showing controversial Mexican painter and activist Frida Kahlo wearing a printed cotton saree.
Yes, you got it right. Frida Kahlo's typical blouse and skirt attire replaces by a flowing handloom saree. Kahlo loved experimenting with style and her house in Mexico, La Casa Azul, is a treasure trove of products including her iconic Tehuana-style floor-length dresses, Shalimar by Guerlain perfumes, Revlon nail polishes, cat-eye sunglasses, beautiful flower crowns, and not to forget, rich red lipsticks. And in the midst of all such treasures there surfaced the saree that she wore more than six decades ago.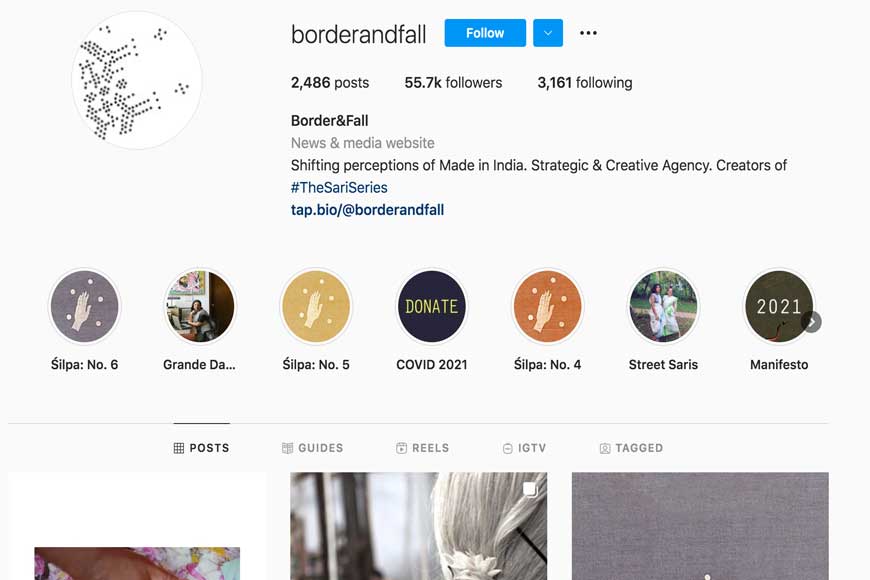 View More Instagram Post
Digital publication 'Border and Fall' recently shared a photo on Instagram where Frida is seen accompanied by two women on each side. In all probability they are Indian diplomat and politician Vijay Lakshmi Pandit's daughters and the original picture appeared in a coffee table book. Kahlo is seen wearing a handloom printed sari with a white blouse and a heavy choker and diamond earrings. European and American beauties always had a fascination for Handloom saris from Bengal. Even activist Stacey Jacobs recently wore ethnic Bengal handloom saris to celebrate 100 days of resistance to Donald Trump and his ideology. She chose saree as her weapon of protest because, "It is an unusual look for a white woman. My hope was that Americans would make comments or ask questions about why I dressed like that. I also hoped to demonstrate solidarity with South Asian families in my community — and indeed all people of colour," Stacey wrote.
Kahlo is famous for her inspiring life story and her magical realism. Incidentally, Vijayalakshmi Pandit, Jawahar Lal Nehru's sister, played a pivotal role in the freedom struggle of India. Her daughters Nayantara Sahgal and Rita Dar graduated from Wellesley College in the summer of 1947 and went to Mexico. Not only did they get to visit the legendary Frida Kahlo there but also dressed her up in a saree. Frida lived in her childhood home, La Casa Azul in 1947. Her spinal problems had aggravated by then and she mostly wore corsets to stabilize her back. The Pandit sisters got to visit Frida at her home.

Frida was so amazed wearing the saree that despite her ill health, she took a photo and inscribed her sign on it. The draping and style of Bengali handloom sarees was largely endorsed by Thakur Bari of Jorasanko and the conceptualization of the modern-day Saree look was largely attributed to the women of Tagore household. This chic style of Parsi way of wearing a saree enchanted a new entrant into the charmed Bombay circle — Jnanadanandini, wife of India's first Indian Civil Service officer Satyendranath Tagore, elder brother of Rabindranath Tagore.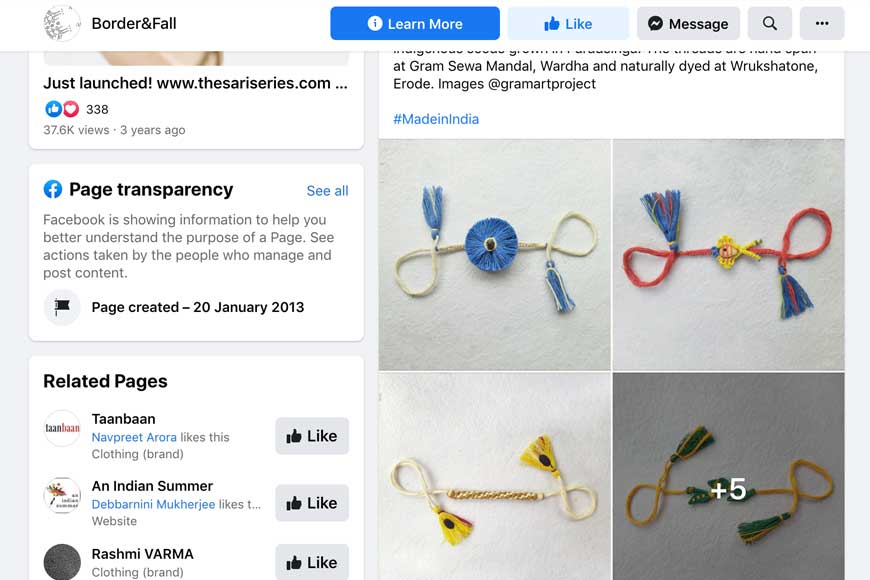 View More Facbook Post
Till then, women in Bengal, aristocratic or plebian, wore no blouses at all and tucked their sarees (shorter than today's standard 6 yards) in broad box pleats to cover their lower limbs and wrapped the rest around their torso so that only their arms remained visible. Patriarch Debendranath Tagore had designated attire for the women taking part in morning prayer meetings in Jorasanko — the married ones in ornate blouses, petticoats, wraparound sarees and separate veils, the unmarried girls in clumsy frocks worn over pyjamas, a curious precursor to the salwar-kameez. So Jnanadanandini introduced the Parsi style of wearing a saree with a single pallu over the Chemise or blouse. And that's the style that Mexican artist Frida Kahlo also loved and draped herself in one of the most iconic photographs of all times.
(Data source: 'Border and Fall' Instagram page)