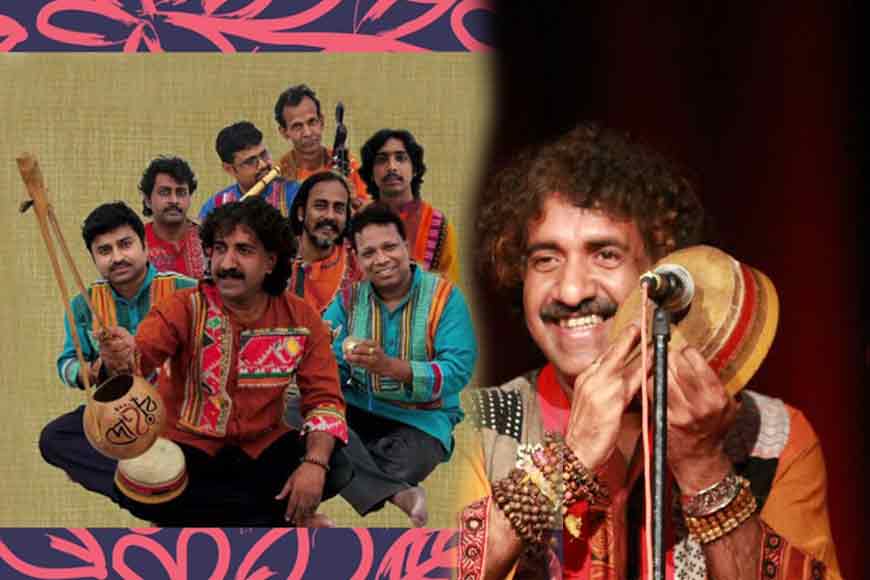 They have brought the heart and soul of Assam's Barak Valley to Kolkata and mixed it with the love they received from music lovers of this city. Band Dohar has crossed 20 long years with the same enthusiasm they started off with two decades ago and their folk songs stand out from the rest. Today, they will speak on that incredible musical journey at MAYA Art Space. MAYA adda has brought back to Kolkata the century old adda culture of Bengalis and Dohar Band members will perform and speak in a casual tete-e-tete with music enthusiasts.
Out of the 8-member team, sic of them will be present. As co-founder Rajib Das mentions: 'On 7th August we complete 20 years, that itself is an achievement as many bands break up before that. What we are happy about is Bengal's audience has accepted us and we find the same enthusiasm among them even after completing 2,000 programmes worldwide.' True, that somehow reflects the relevance of the band and their popularity.
Rajib Das along with Kalika Prosad had started the band after they met in Kolkata in their college days. Incidentally both are from Barak Valley of Assam. Kalika Prosad's uncle Ananta Bhattacharya had a collection of more than 5,000 folk songs of the North East and Bengal, many of which were sung by famous folk singer Nirmalendu Chowdhury. Many of the songs that Dohar performs are taken from this collection.
What is exceptional about Dohar is they perform Rabindrasangeet alongside folk. And that's what they will do at today's MAYA adda. As Das signs off by saying: 'We believe folk and Rabindrasangeet are the two pillars of Indian music and they complement each other. I cannot think of an adda evening during monsoon without some Rabindrasangeet on Barsha.'
So join Dohar today evening at MAYA ART SPACE.
Address:
MAYA ART SPACE
Mohona, 329 Shanti Pally, Rajdanga
Call: 9836069987