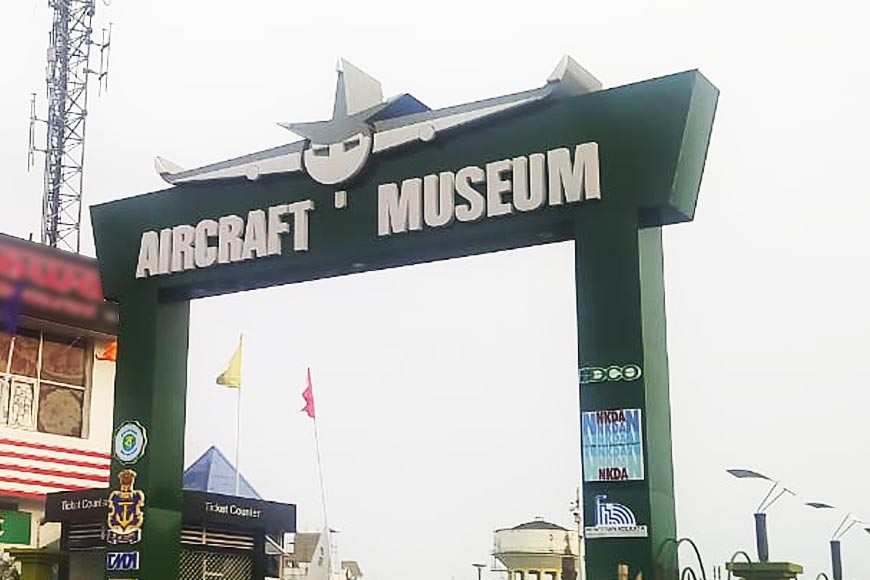 To try, test and feel the courage of the Indian Army and the power of our defence systems, there is no better place to visit than the newly opened Aircraft Museum in Kolkata, the first-ever aircraft museum in West Bengal and second in India, the other is located in Visakhapatnam.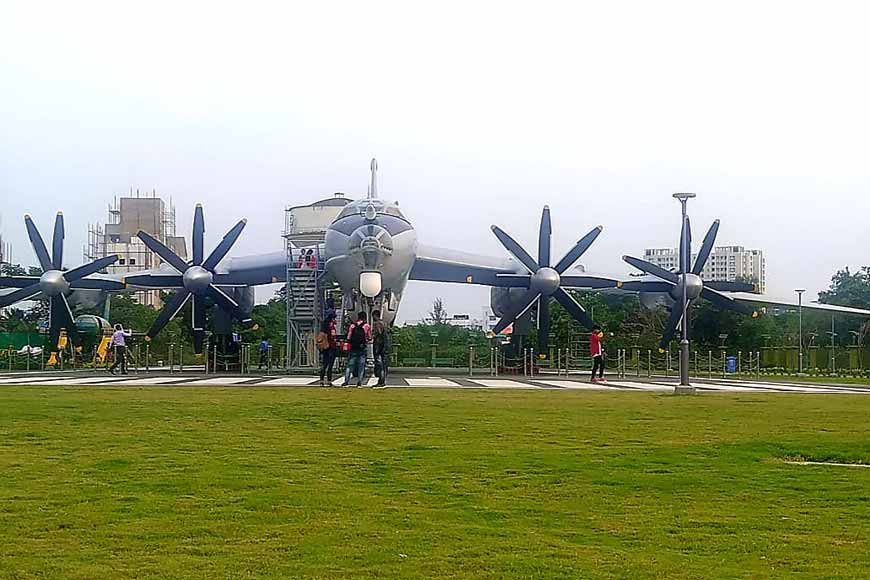 Inaugurated by Chief Minister Mamata Banerjee on June 8, this museum is located at DJ Block, New Town, Action Area I, near New Town police station. While it offers free entry to students, others need pay a basic ticket fare of Rs 30.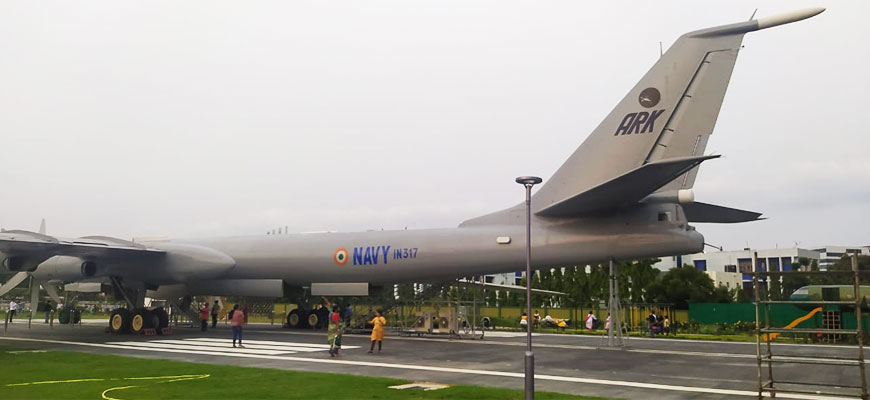 Once you enter through the lush lawns, you are greeted by a number of state-of-the art fighter aircraft, some of which are the best in the world. Take the Albatross/Tupolev Tu-142M, considered the largest and fastest turboprop aircraft in the world, weighing in at almost 110 tonne (110,000 kg). Originally developed in erstwhile Soviet Union, the Tupolev was manufactured by the Kuibyshev Aviation and Taganrog machinery plants.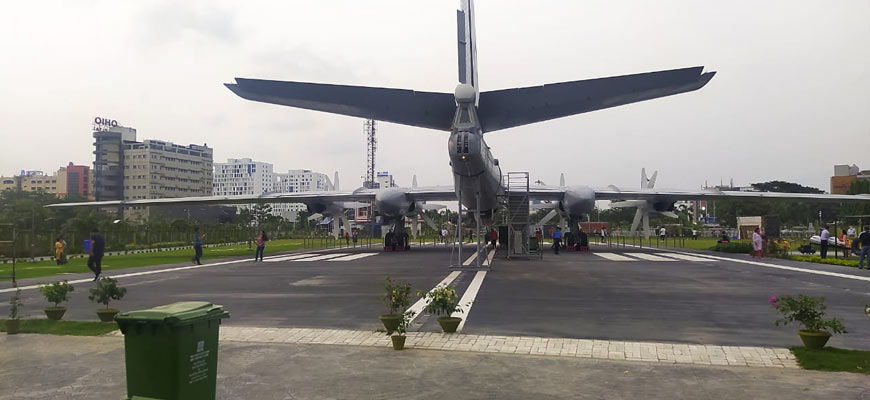 Other exhibits on display are mannequin pilots, various kinds of bombs used by the Air Force and Army, and machinery developed by the Indian Navy. Former aircraft engineer Satish Kumar Singh gave us a detailed tour of the museum. Pointing to a specially made aircraft, he rattled off: "The popular name for this aircraft is AV60K, its length is 53.07 metres, wing to wing width is 50 metres, with a ceiling height of 10.7 km. The speed goes up to 900 kmph and it has a fuel consumption of 6 ton/hour." This particular aircraft that Singh was showing us is special as it has attended three wars in a period of 29 years.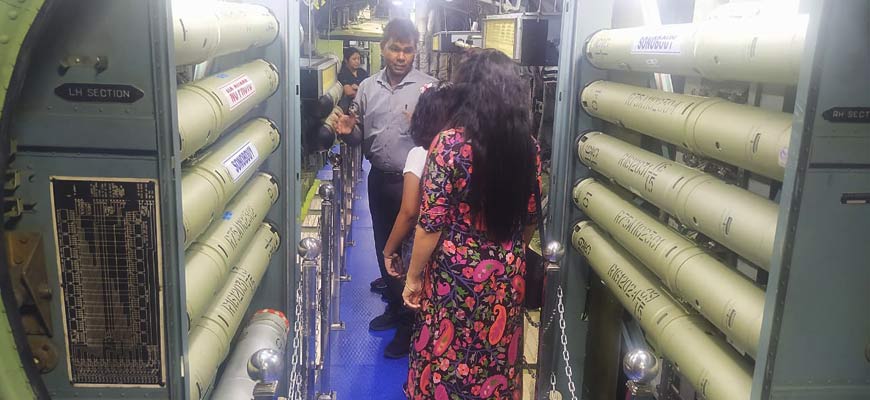 Some aircraft have war names, such as Kargil, Parakram and Cactus. While others are missile carriers and some are loaded with flight gunners and multiple cockpits in the front and rear ends. The gunners have special guns with a capacity to fire 8-inch bullets at the rate of 1200 rounds/minute.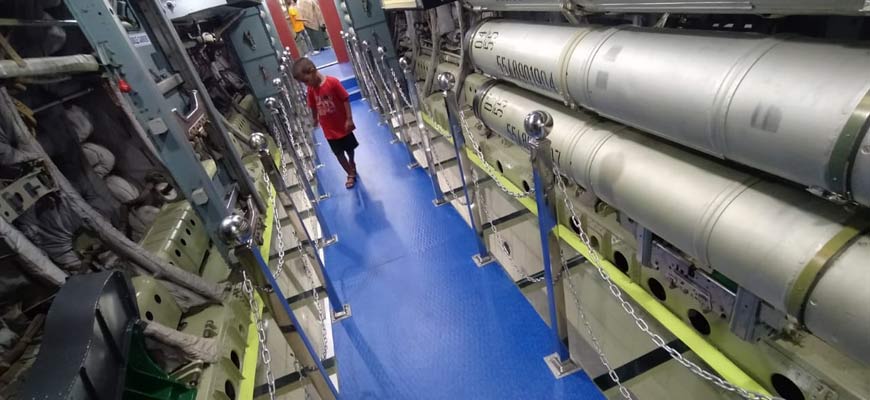 For students in particular, the museum is a treasure trove. Developed by KMDA and owned by HIDCO, it has been set up at an estimated cost of Rs 10-11 crore on the sprawling two-acre property. Some of the aircraft on display had to be brought in from the naval carrier INS Rajali in Tamil Nadu on 16 trucks. They were then reassembled here, a process which took over 15 days to complete. The best way to honour such an effort is to visit as soon as you can.
Timings: 2:30 pm-8:30 pm (Tue-Fri); 12.00-8:30 pm (Sat, Sun & holidays); Monday closed