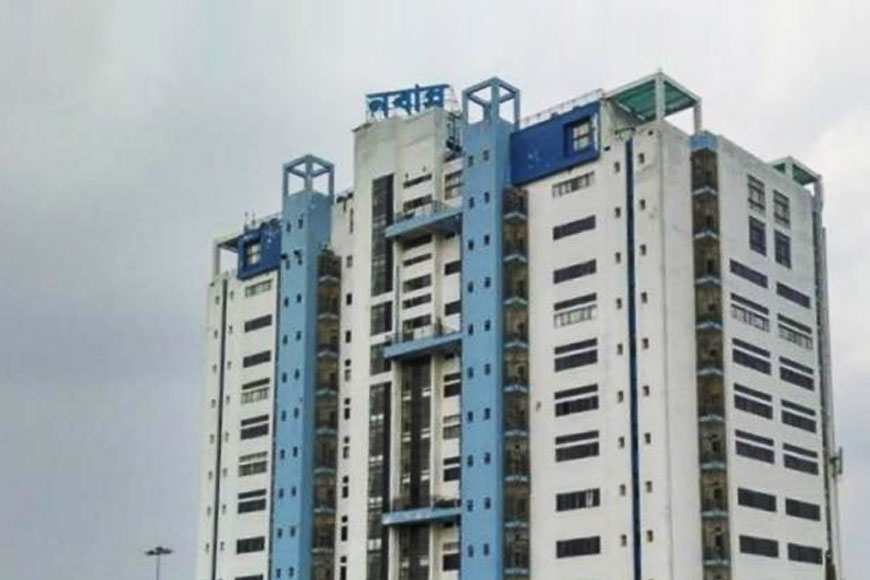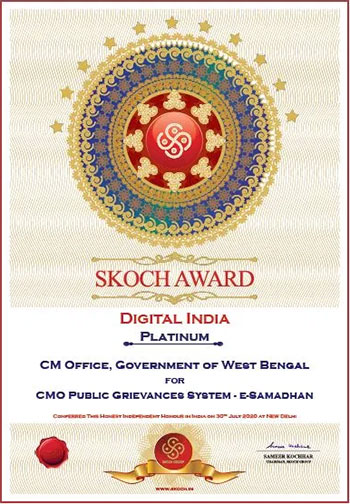 Another feather on West Bengal Government's e-initiatives. E-Samadhan, the online public grievance address system directly linked to The West Bengal CMO's office has received the prestigious and highest Digital India Platinum Award from Skoch Foundation at the 66th Skoch Summit on Thursday in New Delhi. Skoch Foundation confers 10 Silver, three Gold and one Platinum award every year to outstanding projects or schemes selected from across the country through a competitive process.
The Bengal CMO's public grievance system was adjudged best in all categories and hence awarded Skoch Platinum Award. It topped the list among 4,000 nominations that came from across the country. This system was launched by Hon'ble Chief Minister Mamata Banerjee a year ago and since then has been very popular helping people to get justice without the red-tape and delay.
If you want a redressal, you can dial the toll-free number (18000 345 8244) to lodge grievances. Or send SMS to 9073300524 or e-mails to wbcmro@gmail.com
The CM had launched the system in June 2019 to emphasize grievance redressal mechanism and it yielded results and massive response. And now the award! Since the beginning, the CM had been monitoring the redressal mechanism herself. Now there is barely 6% pending cases out of 8.16 lakh grievances received so far. The grievance monitoring cell aims to remove bottlenecks in programme implementation.